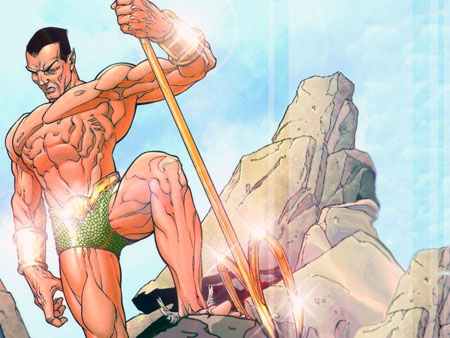 Halloween is my favorite holiday, but if you're low on time and ideas as party night approaches, it might seem a bit overwhelming. If you're still stuck on who to dress as, don't worry: We've got you covered! Project: Rooftop's own Dean Trippe accompanies Jessi Reid to help you with some last-minute nerdy costumes.
1. Namor the Submariner
Slick your hair back, throw on some green trunks, and draw wings on your ankles. This one takes confidence to pull off, but at this point, you don't have a lot of options. Just act like you own everything and hit on blondes.
2. White Queen
Emma Frost just wears her underwear in public, so why can't you? Add heels, a white cape (read: sheet), and a faux-British Madonna accent and you're all set.
3. Clark Kent
Suit and tie, glasses. Nervously shuffle out of other folks' way and mumble, then suddenly dash off to "save the day" before anyone realizes how lame your costume is.
4. Wonder Girl
This used to be a bit of a tough one before ripped jeans and a Wonder Woman t-shirt counted as a superhero costume. Roll off a few bucks' worth of some yellow nylon cable at Home Depot and you're a Teen Titan. Remember, your lasso does NOT compel people to tell the truth, which, in the company of superior costumes, is good for you.
5. Tony Stark
We're too down to the wire for growing the proper facial hair, but a with a magic marker beard, the costume is no problem at all: Suit, no tie. Glue a pushlight to an undershirt, grab your favorite bottle of booze, and you're good to go. Alcoholism optional.
6. Witchblade
Wrap some aluminum foil over a bra and panty set, you're set… if you can bring yourself to leave the house.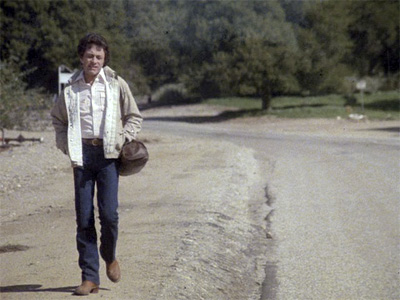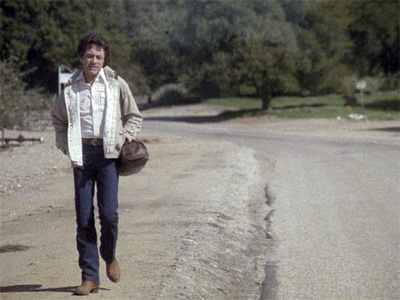 7. Bruce Banner
Score a lab coat for the scientist version, or go full-on Bixby with a tucked-in denim shirt and some high-riding khakis. Toss a gym bag over your shoulder and caution people in better costumes not to diss your last-minute attempt. After all, they wouldn't want to make you angry.
8. Lois Lane
Get yourself in a suit, print off a Daily Planet nametag, and take notes. A sassy attitude will let people know who you are. Bonus points: Refer to anyone wearing glasses as "Smallville" all night.
9. SPARTAAAA dudes from 300
Three words: brown hot pants. Can't say that you have the best body to pull this off? Never fear, a Sharpie six pack is your best friend. If you want to go pro and cosplay as the leader of the Spartan force, just tape a small black dog to your face.
10. Bruce Timm's Supergirl
Okay, this costume may take an hour or so, but the results will be worth it as you try to fend off the nerdy boys: Crop a white shirt, Sharpie the ringer bottom and sleeves, add a blue mini skirt, a red sheet for the cape, iron-on the S, place a black headband in your hair and you'll be Superman's cousin in no time. Warning: This costume leaves the wearer vulnerable to kryptonite and pick-up lines.
11. Bruce Wayne/James Bond
If you have a fancy tux, you are so set. The only difference here is alcohol consumption. Mr. Wayne has to stay dry, but Bond, James Bond works best after a martini or two. Fandomania encourages you to choose your costume responsibly.
12. Nerd
You're done. High five. You missed.