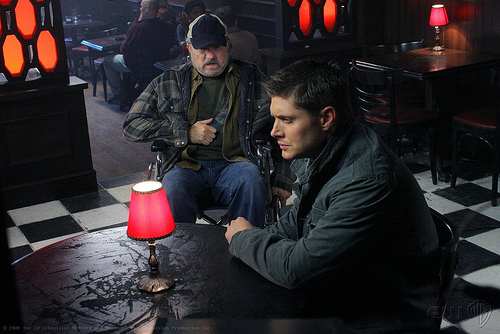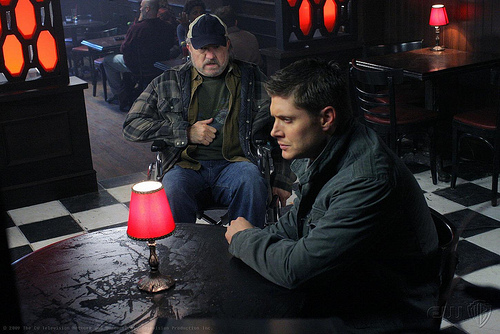 Episode: Supernatural 5.07 – "The Curious Case of Dean Winchester"
Original Air Date: October 29, 2009
Supernatural episode 5.07, "The Curious Case of Dean Winchester," delves into some interesting issues. A bit of back story: the Winchester brothers' surrogate father figure, Bobby (Jim Beaver), became paralyzed from the waist down when he was possessed by a demon in the season five premiere, "Sympathy for the Devil." In that episode, Sam (Jared Padalecki) and Dean (Jensen Ackles) call upon Bobby for help as they attempt to decrypt a clue about the location of the Archangel Michael's sword.
Unfortunately, a demon possesses Bobby before the boys are able to contact him. When Sam admits to Bobby that he broke the final seal and released Satan from Hell, the old hunter reads him the riot act and drops the bomb that, if the three of them make it out of the apocalypse alive, Bobby will no longer have anything to do with the youngest Winchester. After Sam storms off in one of his usual deeply emotional ways, the demon that possesses Bobby, which turns out to be the boys' old "friend," Meg (previously played by Nicki Aycox), attacks Dean with Ruby's knife (the one with the ability to dispel demons). Bobby is stronger than Meg anticipates, however, and despite the possession he manages to turn Ruby's knife on himself, stabbing himself in the lower abdomen and forcing Meg from his body.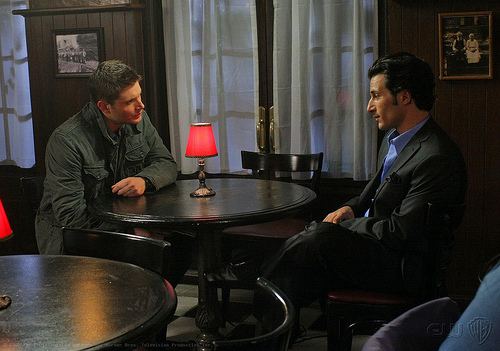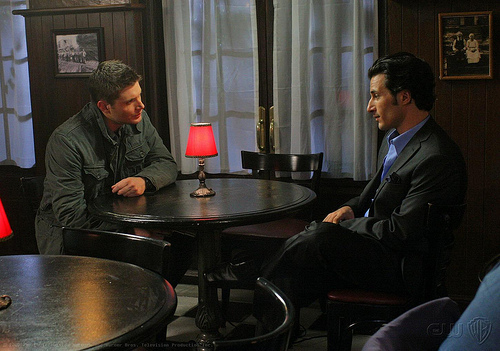 Unfortunately, when you're fighting a demon for control of your body, aim is not necessarily one of your top priorities, and Bobby's self-inflicted stab wound left him paralyzed from the waist down. For a hunter like Bobby, losing the use of his legs is particularly painful. In addition to feeling powerless, it's clear from Bobby's actions and demeanor in episode 5.07, "The Curious Case of Dean Winchester," that he also feels as though he's a burden on those around him and is incapable of contributing anything meaningful to the efforts of his fellow hunters. When Sam and Dean call Bobby for input on their current case, which is brought to their attention when a prematurely aged 25-year-old man dies of old age, Bobby immediately recognizes the involvement of a very old, very powerful witch capable of both giving and taking the best years of people's lives. The transactions occur in the form of a high-stakes poker game in which the currency is years rather than dollars and winner takes all.
Of course, Bobby, who is depressed by his current situation in life, sees an opportunity to get back his "best years" — meaning the years when he still had use of his legs — and decides to take a gamble and play a game or two with the witch, who turns out to be an Irish bloke named Patrick (played by Hal Ozsan). Both Sam and Dean are furious with Bobby when they discover that he has played away 25 years of his life. In true "Dean Winchester" fashion, Dean is determined to fix the situation despite Bobby's confession that he'd rather die than continue to live as a paraplegic, and thus viewers are given a sneak peek into the future of the dashing Dean Winchester. A guest appearance by Chad Everett (Psycho, Mulholland Drive, Break) as an elderly Dean Winchester provides a hilarious look at the result of Dean's carefree lifestyle of sleeping in cars and eating cheeseburgers with extra bacon every day. Everett plays Jensen Ackles's character perfectly, maintaining his mannerisms, diction and even tone.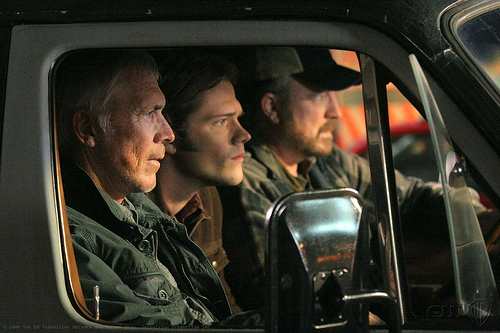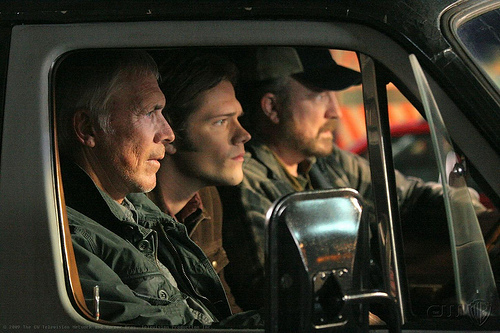 Although the contemplation of life vs. death is not new to the Supernatural series, the introduction of aging and physical disability into that equation certainly is. The amount of time that "The Curious Case of Dean Winchester" spends examining the emotional trauma that results from Bobby's physical disability is significant, and granted the aging process that both Bobby and Dean experience in the course of the episode is an accelerated one, but the commentary that they provide on the trials and tribulations of growing old is nevertheless highly revealing for two characters who should probably already be prematurely deceased.
In addition to learning what Dean will be like if he ever does reach his mid-fifties, "The Curious Case of Dean Winchester" also highlights the effect that Bobby's suicidal inclinations have on Dean and Sam. The episode's most poignant moment is when Dean comes clean with Bobby, telling him: "You don't stop being a soldier 'cause you got wounded in battle. Okay, no matter what shape you're in, bottom line is, you're family. And I don't know if you've noticed, but me and Sam, we don't have much left. I can't do this without you. I can't. So don't you dare think about checking out. I don't want to hear that again." If any doubt existed previously about the Winchester boys' attachment to the only father figure they have left since John Winchester's untimely demise, they are certainly put to bed by this interaction. It's also a nice change of pace to see Dean being overly emotional, since it is usually Sam who displays an abundance of emotion.
Rating: 4 / 5 Stars