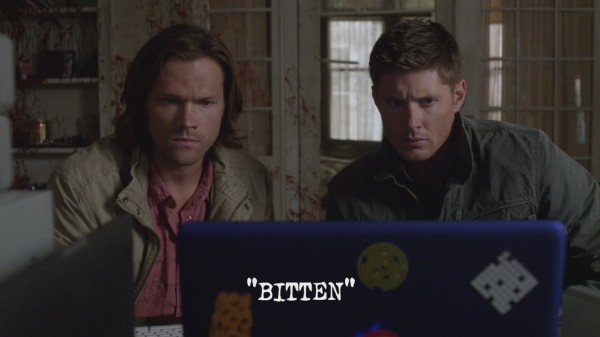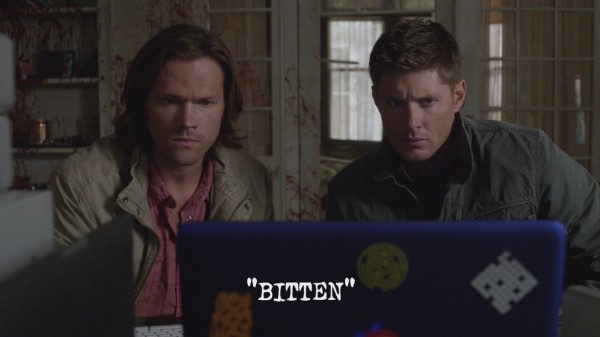 Episode: Supernatural 8.04 – "Bitten"
Original Air Date: October 24, 2012
Screencaps by spn-caps
Can a Supernatural episode succeed if Sam and Dean are hardly in it? That was the theory that was tested during the episode "Bitten" and my answer is, sadly, no. After eight years hunting demons and giving us veering plotlines that take us by surprise, it's nice to see the show is secure enough to try something new. And the concept of seeing a hunt from not only an outsider's point of view, but also the viewpoint of a human becoming a monster, is full of potential. However, the writing just didn't support the elements necessary to make this one a winner.
The episode was done with the "found footage" concept of story-telling. Sam and Dean have been hunting these monsters for a few days and they happen upon a bloody scene of body parts and death. Among the wreckage, they find a video that is clearly marked for them to watch, which allows us to go back in time and see how the victims ended up the way they did. However, execution of this type of story is very important. The presentation has to flow and has to make sense from a technical side, and the plotline has to engage the viewer to the point where they care about what's happening to these original characters. This one didn't succeed with any of these elements. When you want the kids to die within the first five minutes, you know it's going to be a long episode.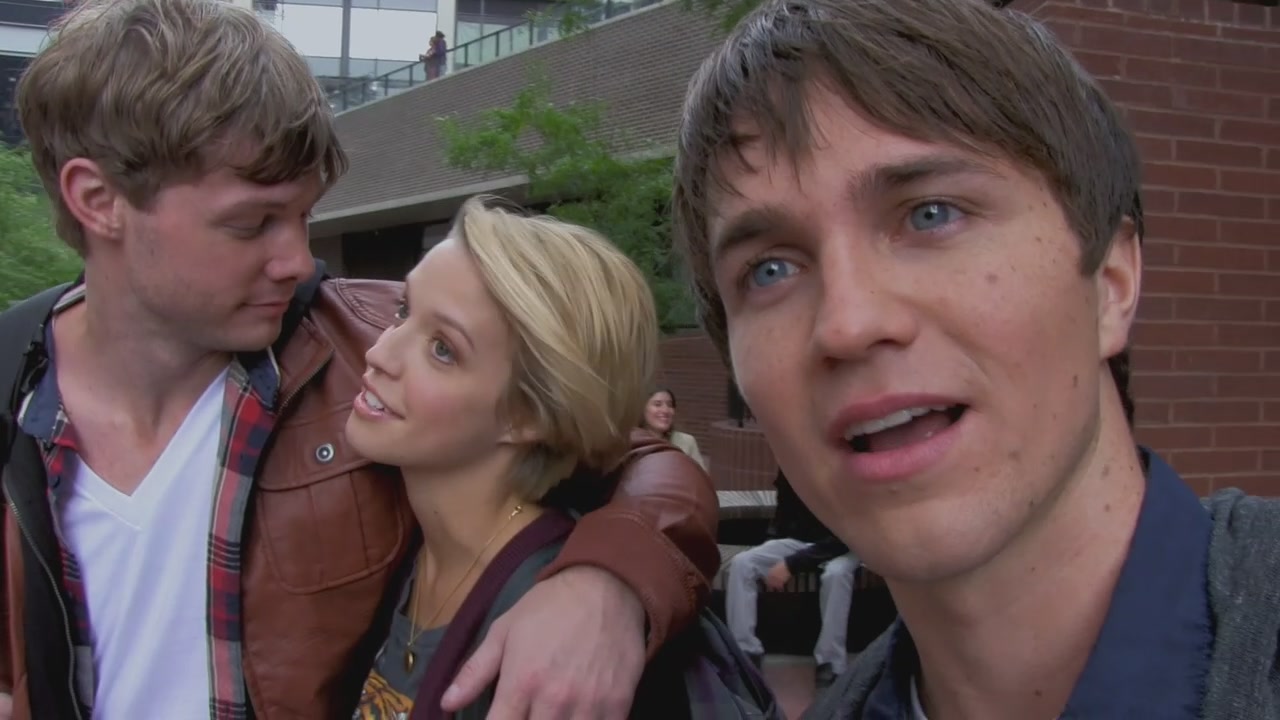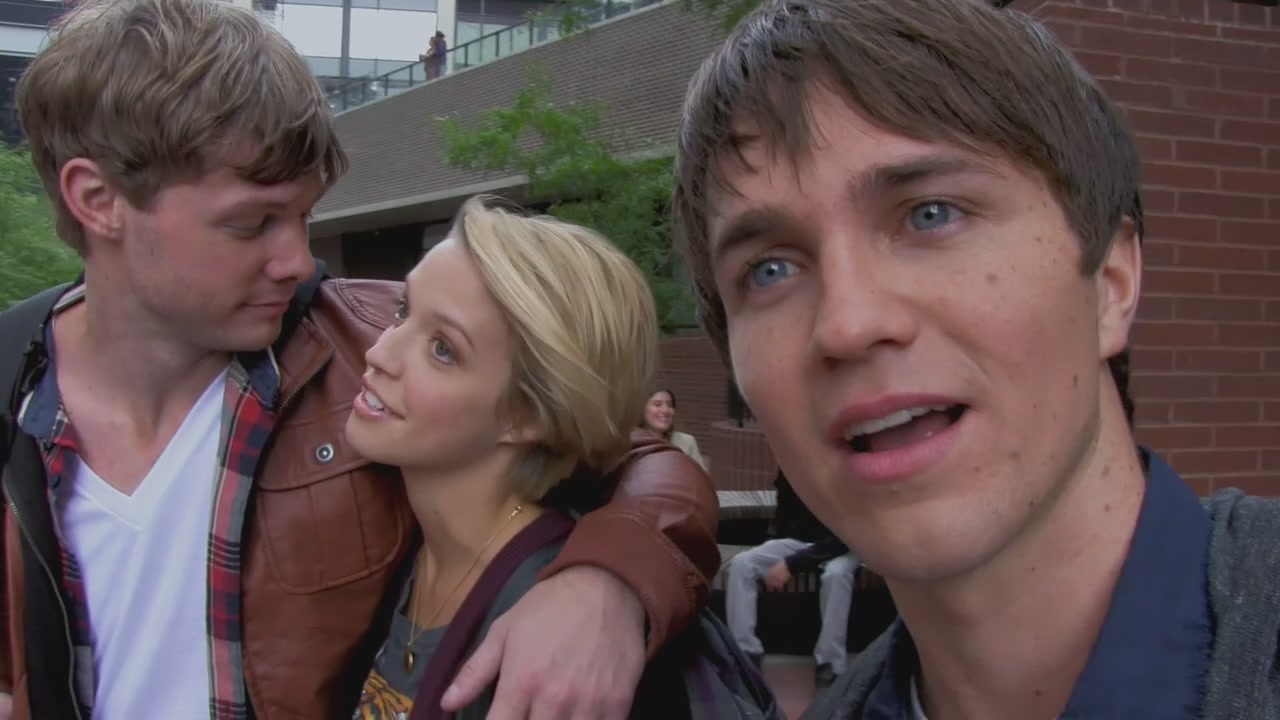 My one sticking point throughout the entire episode was to question who was putting this video together. It was not a single camera point of view, but instead filmed from multiple cameras and then spliced together into one continuous story. This proved unbelievable not only because of the time that would be involved, but also the pre-knowledge that would need to exist in order to edit it properly. We learned that Brian, the original camera man, was the one that started the movie project's edits, but then Kate finished it up before she left behind the bloody scene and went off in search of a life that would not put her at risk for being hunted and killed. First of all, Brian wouldn't have known how the story would end, since he wasn't around to see it, so how would he know the vital elements to include early on? And then Kate was left to finish it, spending who knows how long editing in order to leave the film readily available for Sam and Dean's perusal. How much time was she allowing herself to complete this? And why didn't Sam and Dean find her before she was finished? It defies my logic.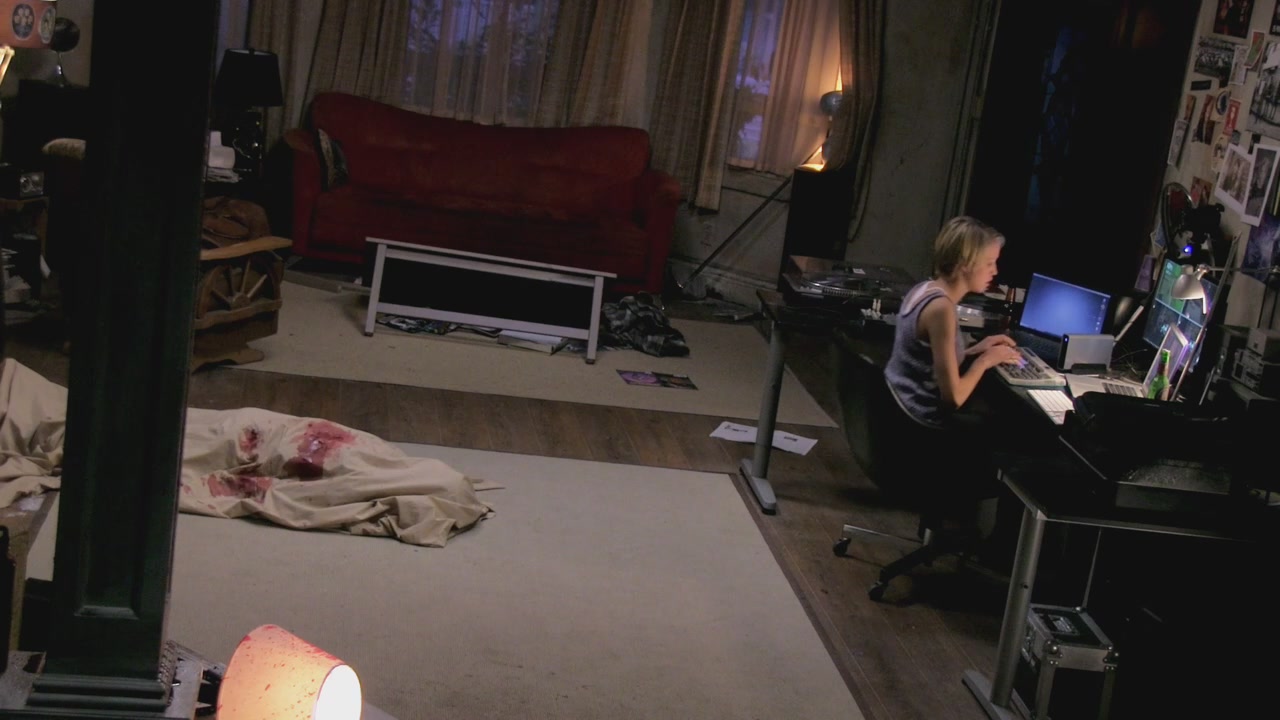 What also defies my logic, and frustrated me to no end, was the lack of common sense that Sam and Dean seemed to exhibit in the episode. These are hunters that have grown up in the life, who have been the chosen ones for many life-altering events, and they seemed to fail in Hunter 101 for this case. They come to town, I'm assuming, because of the first death. If it was in line with what we know of werewolves, then the heart would have been missing. Why, then, did it take them so long to zero in on that as their monster? The heart was missing in the subsequent victim, because it's acknowledged and Dean questions if that was what they were dealing with before Sam discards the possibility. What is wrong with these two? First of all, it shouldn't take multiple victims for them to bring up the werewolf explanation because it's a basic monster that they know about. Secondly, just because the moon cycle is off doesn't mean it's not a werewolf. They've lived through Eve's creations, there are sometimes new and exciting twists in the old lore. I know that the episode was shot from an outsider's point of view, and perhaps that's why it seemed like their investigation skills were lacking, but even their overheard conversations were weird. They didn't come right out and say key words, almost like they were afraid someone might overhear them, but they had no way of knowing that to be the case. Why, then, were they being secretive when it was just a conversation between the two of them?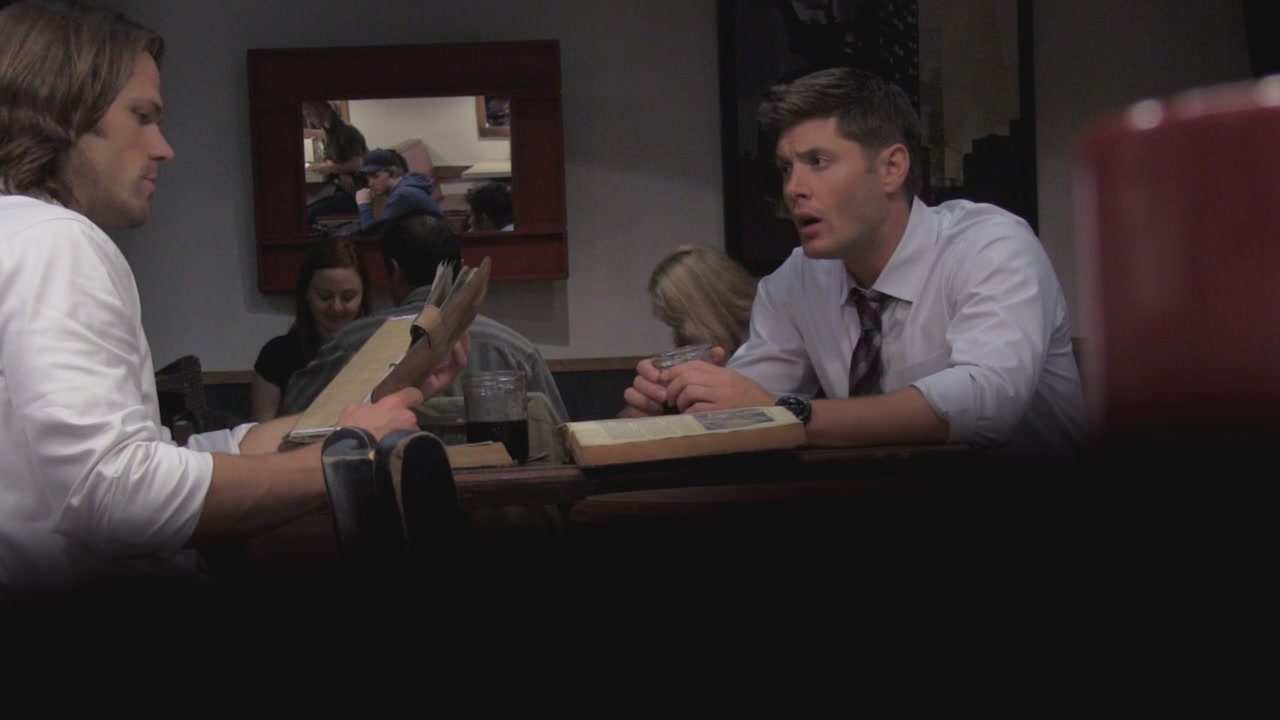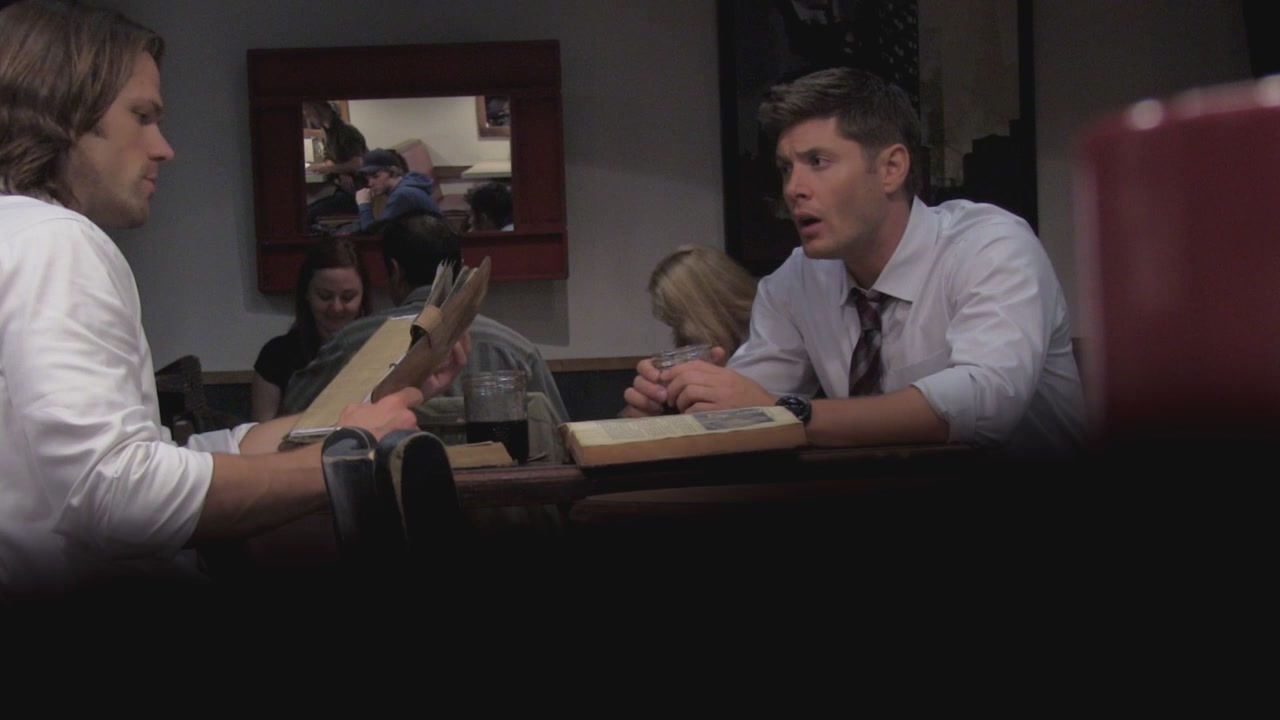 The only highlight, and I'm being generous, out of the entire episode was getting to see Michael's transformation into a werewolf. I loved the effects on that and having it shown from the transformed person's point of view allowed us to get inside his head and see his evolution from human to beast. It also gave us some sympathy for Kate's plight at the end, how she did not choose this fate, but it was forced upon her. Letting her go, as she requested, made sense in that context. Everything else that happened over the course of the episode did not. Good job for being able to try something new, but please never let us have a repeat performance of this experiment gone wrong. Sam and Dean are the heart of the show. Let's keep it that way.
Rating: 2 / 5 Stars