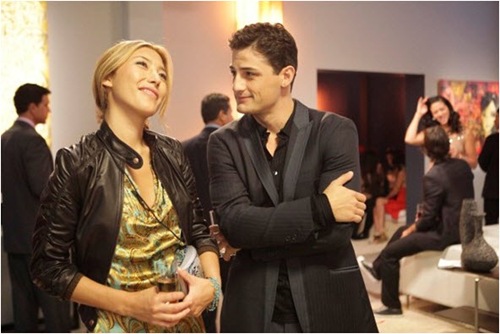 Episode: Dollhouse 2.04 – "Belonging"
Original Airdate: October 23, 2009
It is deeply disappointing that this was the last episode of Dollhouse for a while. Fox is taking Dollhouse out for November sweeps and showing reruns of House instead. "Belonging" is, quite simply, the best episode in the season-and-a-half run of the show. Watching it, I felt like this is what the show should be. It's just too bad that it has taken them this long to get here. It may be too late. The construction of the episode was interesting and allowed the viewer to be surprised as they learned more and more about the back story of Sierra. We also began to see Topher's conscience starting to show itself, which should lead to the breakdown that we saw him experiencing in "Epitaph One."
One of the best surprises to me watching this episode was the acting ability of Dichen Lachman. She really steps up big in the first Sierra-centric episode of the show and does a fantastic job. I've always thought that one of the most interesting angles that this show could use was the back stories of all the dolls. So far, we've seen bits and pieces of many of them, but we haven't had a full-on story of a character yet. We know, for example, that Victor was in the military, but we don't know much about him other than that. Of course we know a lot about Echo, but now we're beginning to see the rest of the characters as full, three-dimensional characters.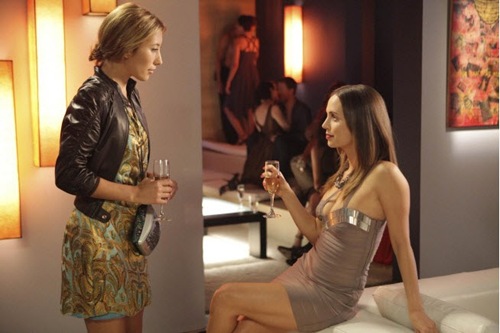 We find out that Sierra is (was?) an artist named Priya and that perhaps Topher's reasons for bringing her into the Dollhouse were not quite on the up-and-up. It seems that a brilliant scientist named Nolan was attempting to woo Priya and when more conventional means proved less than successful, like any good villain he turned to more nefarious plots. Watching Topher and Langton unravel the true story behind Priya's past with Nolan is a lot of fun and the payoff is satisfying, giving Topher and Langton a connection that is outside the Dollhouse but still works towards the future that we have already seen.
Maurissa Tancharoen and some guy named Jed Whedon co-wrote the episode. I hear they have some other project about a singing blog with a doctor or something, too. Commander Riker handled the direction. This is the first episode this season that gave a solid connection between the apocalyptic future shown in "Epitaph One" and the current, business-as-usual approach to the Dollhouse of today. The scene where Topher is working on the chip was especially foreboding. Echo is becoming more and more a real person despite the numerous imprints, and the love between Victor and Sierra is actually proven to be a real feeling when Sierra talks about loving him and not knowing why.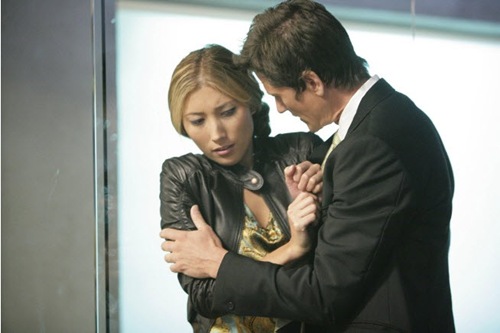 Ballard was no where to be seen this episode, and as much as I like Tahmoh Penikett, I also think that this was for the best. I feel like they aren't sure what to do with Ballard at this point. He's been so set on taking down the Dollhouse but now he's working for them, and he's trying to take care of Echo but he's also worried about November. Something needs to be done with the Ballard character to bring him into the show in a more meaningful way. At this point he feels like a recurring guest that shows up, whines and worries, and then disappears.
Looking forward (all the way to December), we're going to get some Summer Glau in the Dollhouse pretty soon and it looks like Joss had better speed up this story. I'm afraid that, despite this truly excellent hour of television and the promise that this show has, he only has another nine episodes to wrap this thing up.