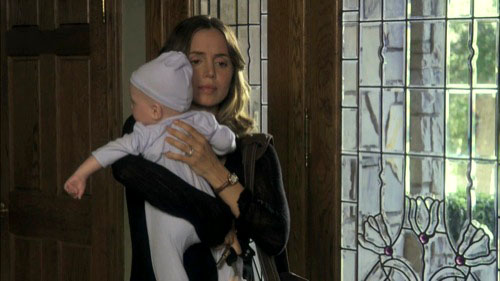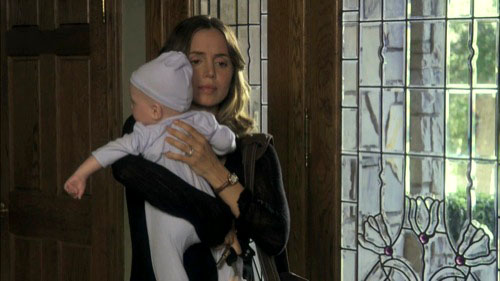 Episode: Dollhouse 2.02 – "Instinct"
Original Airdate: October 2, 2009
Screencaps by toxic_caps.
The second episode of the second season of Joss Whedon's Dollhouse aired this past Friday and, unfortunately, the future of the Fox series does not look good. The Dollhouse season premiere, "Vows," averaged an all-time-low of 2.57 million viewers when it aired on Sept. 25th, and the ratings for this past week's episode, "Instinct," dropped another 20% — most likely due in part to the premiere of Syfy's new series, Stargate Universe.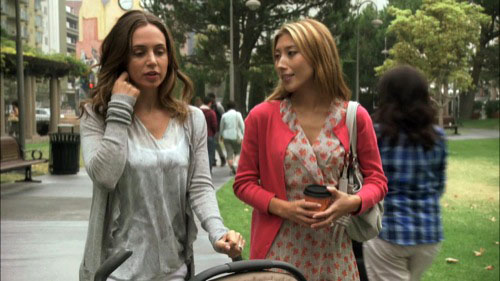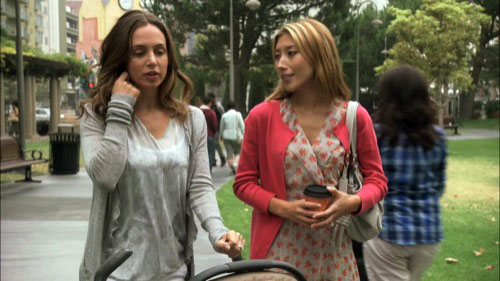 I have immense respect for Joss Whedon and the vast body of work that he has created, but I'm beginning to wonder whether Fox's decision to dictate the first season's trajectory really was a smart move. After all, with the exception of the two episodes that were not aired on Fox (the original pilot and episode 1.13, "Epitaph One," both of which are included on the Dollhouse season one DVD), the core story arc of Dollhouse season one is cogent, linear, and compelling. After watching two episodes of season two — the season in which Fox reportedly gave Whedon a greater degree of control over the show — Dollhouse feels schizophrenic and a bit hokey. A great example appears in episode 2.02, "Instinct," in which viewers are introduced to the second wave of individuals interested in shutting down the Rossum Corporation: Senator Daniel Perrin (Alexis Denisof) and his wife, Cindy (Stacey Scowley).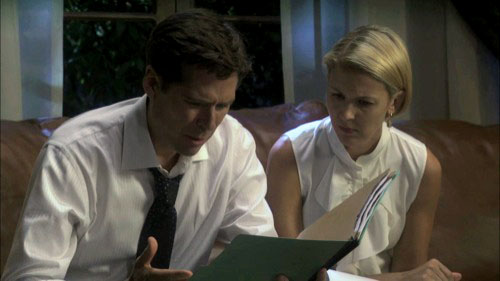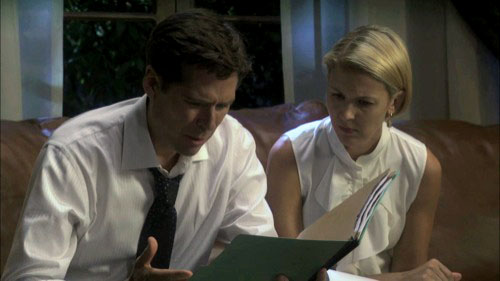 Once the threat that Paul Ballard posed to the Dollhouse is neutralized and he becomes Echo's handler, someone else needs to step in to facilitate the ongoing external threat posed by those individuals who want to know what the Rossum Corporation is up to and to shut down the Dollhouse. Enter Senator Daniel Perrin and his wife, Cindy, from whom the most painful and contrived dialogue of the entire second episode comes. While my gut tells me that we're stuck with the duo long-term as they take over the position occupied by Agent Ballard in season one, I'm keeping my fingers crossed that Daniel and Cindy will only stick around for a few episodes or that their dialogue will improve profoundly.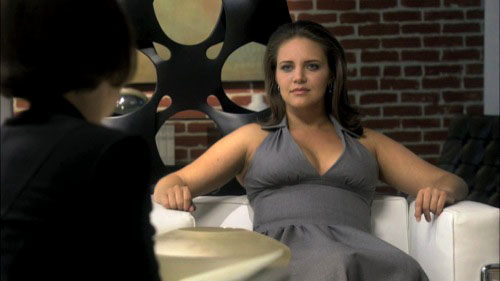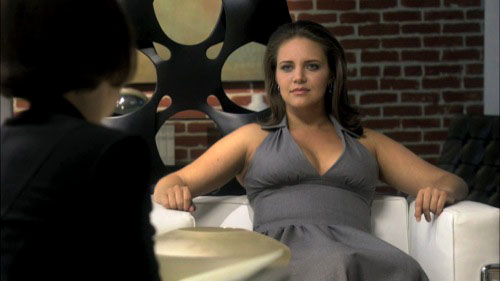 "Instinct" would benefit from some ruthless editing. While I loved the controversial nature of Echo's latest engagement, I found the inclusion of Senator Perrin and his wife and the subplot involving November (a.k.a. Mellie, a.k.a. Madeline) and DeWitt to be unnecessary and, in the case of November and Ballard, rather tedious as well. As cold and unfeeling as it may seem, I have very little interest in what happens to November now that we know who she was and she is free of her Dollhouse contract. Unless her character is being used to develop some other aspect of the larger plot involving Echo, I don't need November around to remind me that Ballard is still uncomfortable with the idea of "dolls," even as he acts as handler for one on a daily basis.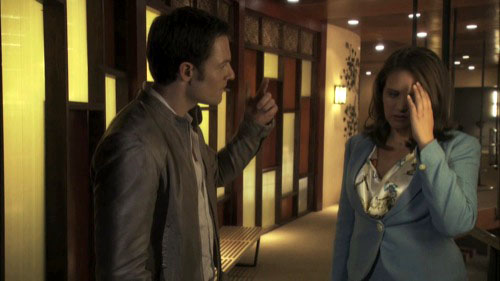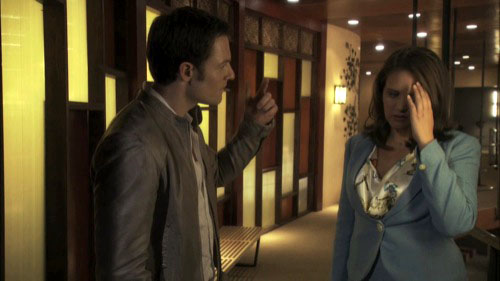 In fact, I'm a little miffed with Mr. Paul Ballard. He is so passionate about shutting down the Dollhouse and saving the men and women "trapped" there; however, he continues to allow Echo to experience a number of very disturbing side effects involving her memory wipes and engagements. Of all people, Ballard has a first-hand view of what the Dollhouse is capable of and the new advancements that Topher is making with "programming" the brain (and now the body as well), yet he hides the fact that Echo remembers parts of her engagements from the only people who might be able to determine if these "glitches" are the result of or are causing any long-term damage to Echo's brain.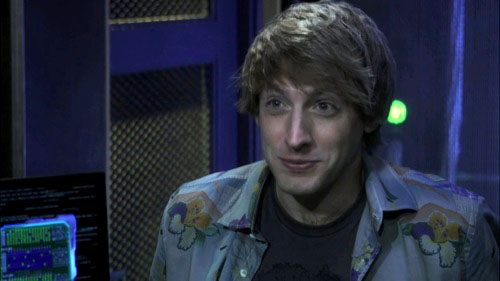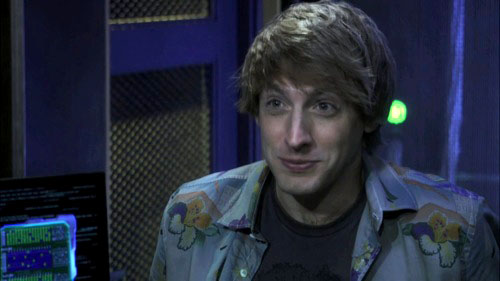 Although I enjoyed "Instinct," it wasn't quite what I expected from the previews that followed the season opener and I must admit that I was a bit disappointed. The episode felt a bit schizophrenic, probably the result of the episode airing as the second of the reason, rather than the third. For example: in "Vows," Topher was a scattered, emotional mess distraught over his role within the Dollhouse. In episode 2.02, however, he is the self-confident genius who creates a way to manipulate an active's body right down to the glandular level. How did he overcome whatever it was that he was going through in the season two premiere? We don't know. Is that annoying? Yes.
Dollhouse airs on Fox every Friday night at 9/8c. For more information, check out the Official Dollhouse web site or visit the Dollhouse wiki.