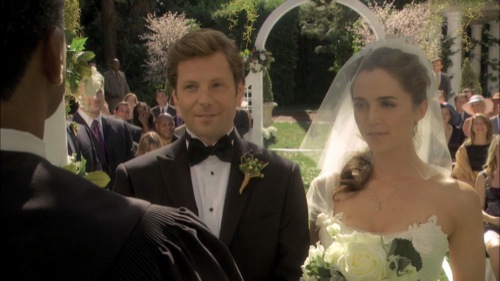 Review: Dollhouse 2.01 – "Vows"
Original Airdate: September 22, 2009
Screencaps by toxic_caps.
"We're all lost… but we're not gone." – Echo
Although it appears that some time has passed since the events of the season one finale, the Dollhouse is still reeling from the ramifications of last season. For example, the usually spunky and self-assured Topher (Fran Kranz) is, for what may be the first time, suffering from the effects of his position as the "Alpha and Omega," so to speak, of the Dollhouse actives. At the same time, Dr. Saunders (Amy Acker) — formerly known as Dollhouse active "Whiskey" — has developed an intriguing obsession with Topher and is intent on tormenting him as best and as often as she can.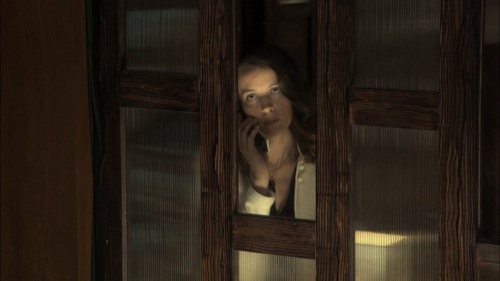 FBI Agent Paul Ballard (Tahmoh Penikett), who spent season one trying to uncover the whereabouts of the Dollhouse in order to shut it down, has gone from candidate for hottest FBI Agent on primetime television to creepy ex-FBI Agent unnaturally obsessed with a Dollhouse active. Agent Ballard — or, more appropriately, Mr. Ballard — is following the strangest evolution. From the noble FBI agent bent on ending the Dollhouse's immoral and inhumane activities to Dollhouse client (?!), Ballard is all over the map. Obviously dismissed from his position with the FBI, Ballard is now using the Dollhouse to run his own private operations to catch the criminals who always got away when he was operating by the book. While this is a very noble, albeit illegal, quest, Ballard's aforementioned creepiness cannot be ignored. It stems, not surprisingly, from his conduct regarding Echo/Caroline (Eliza Dushku). Ballard has Echo imprinted in order to help him in his underground operations for justice — but his method for "handling" her is more than unorthodox.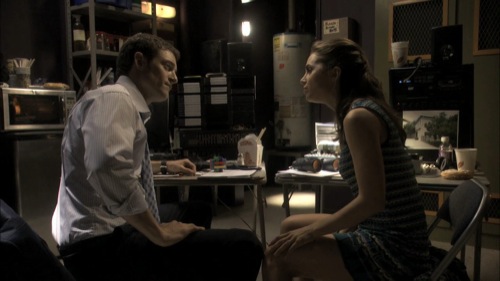 One particularly striking aspect of "Vows" is the disinterest that Adele DeWitt (Olivia Williams) and Head of Security Boyd Langton (Harry Lennix) display regarding the unsettling developments taking place with their actives. Previously, the seemingly innocent attraction continually present between Dollhouse actives Victor (Enver Gjokja) and Sierra (Dichen Lachman) was cause for great alarm; now, however, the fact that Dr. Saunders is acutely aware of her status as a constructed persona living in another person's body and Echo's growing ability to recall all of her past engagements, regardless of how many "treatments" she has, fail to alarm anyone in the upper echelons of the Dollhouse.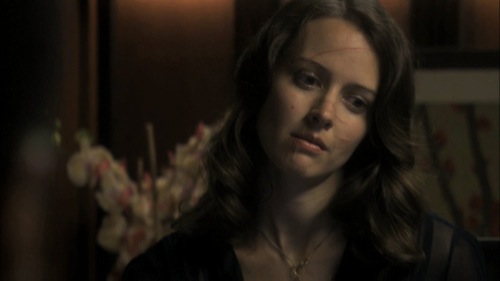 Dollhouse episode 2.01 proves once again that the Dollhouse and everyone in it is beholden to nothing more than the principles of power, money, and desire, as is evident in the decisions made by people like DeWitt and Ballard. As we all know, Whiskey was removed from active duty as a Dollhouse operative after another active, Alpha (Alan Tudyk), attacked her, permanently scarring her face. Luckily (or unluckily, depending on your point of view) for Whiskey, Alpha also murdered the Dollhouse's resident doctor, leaving an important position that needed to be filled and preventing Whiskey from being retired to "the Attic."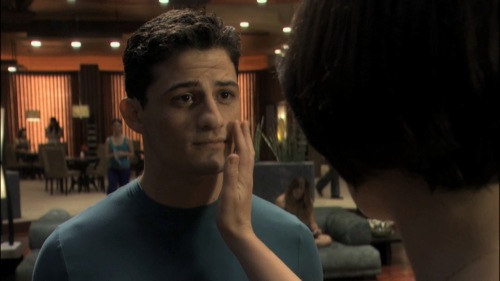 During season one, Alpha made his return with the help of Agent Ballard and Victor became his next slashing victim. Unlike Whiskey, however, Victor was only temporarily removed from active duty and in the season two opener we see that he is receiving a series of extremely expensive facial surgeries designed to have him back up and running as a regular active in no time. Viewers know the reasoning behind DeWitt's decision to authorize such expensive procedures for Victor, but Whiskey (who still displays the various scars that Alpha gave her) remains ignorant of DeWitt's personal attachment to Victor and views the preferential treatment that his facial mishap is given as insult added to injury. Of course, we can't condemn DeWitt completely for the disparity in how she treats the actives; after all, the head of the Dollhouse never fell in love with Whiskey… and after spending a significant length of time running a facility the sole purpose of which is to provide wealthy and powerful individuals with human dolls to satisfy their every desire, can we really expect DeWitt to deprive herself of fixing Victor's beautiful face simply because she wants it to be perfect once more? She is only human…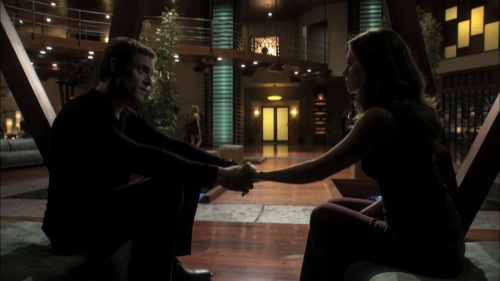 After viewing episode 2.01, "Vows," it is clear that Dollhouse season two will not disappoint. The concern that some fans displayed over the possibility of the show going the way of House and becoming nothing more than a series of formulaic, predictable stories about the various engagements that Echo is involved with was unwarranted; based on "Vows," we can rest easy knowing that Joss Whedon inevitably will deliver once again a superior television series.
Dollhouse airs on Fox Fridays at 9/8c.