A MacGuffin is a plot device that basically gives characters in a story something to chase after. Have a bunch of characters who would be great for a movie, but you can't think of a decent plot? No problem. Throw in a suitcase of money, or a lost dog, or a secret treasure map… whatever you can think of, and POOF! You've got a plot. So let's take a look at the top ten MacGuffins of all time:
10. The Matrix of Leadership and the Sun Harvester from Transformers: Revenge of the Fallen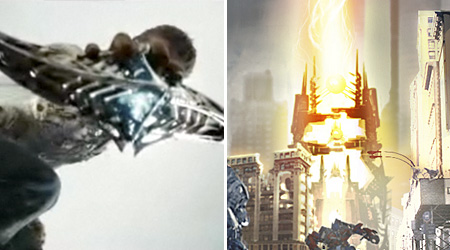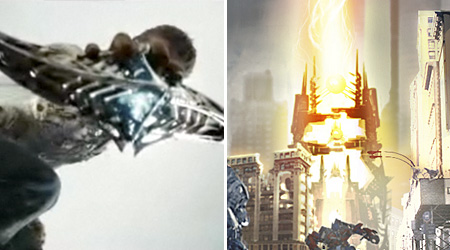 These MacGuffins actually fall under the category of being so bad that they're good.
In the recently released Transformers sequel, we learn that, before Optimus Prime and the rest of the gang landed on Earth, there was a previous generation of warring Autobots and Decepticons. The Fallen, who was the Decepticon leader from way back in the day, created the Sun Harvester. It would harvest the energy of the sun, but kill all life on Earth in the process. The primes (there used to be a bunch of them, apparently), used their Matrix of Leadership to stop this evil plan.
And now, back in the present, our hero Sam Witwicky has to find the Matrix and use it to do a whole bunch of things that don't make sense. Writers Orci & Kurtzman realized that having just one lame MacGuffin wouldn't do the trick, so they added a second one just for that extra push over the cliff. In so doing, they took a bad MacGuffin that smacks of "that's pretty lame, but we're on a deadline, so screw it," and changed it to two MacGuffins that, when taken together, will make Transformers: Revenge of the Fallen the Prime example (get it? Prime?) of movies that fall apart in the third act. All because of the lame MacGuffins (okay, not ALL because of that. But to a large extent).
9. The Stolen Cocaine from True Romance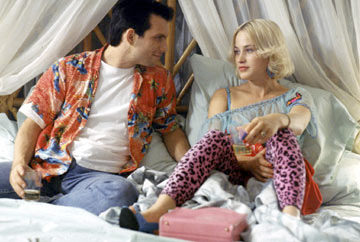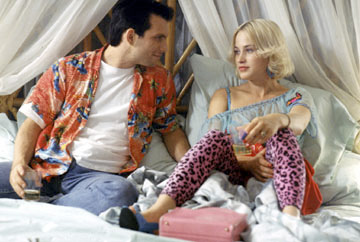 So, you've got a store clerk who hallucinates that he can talk to Elvis. And you've got a prostitute who falls in love with him because he killed her pimp, which she thinks is just "so romantic." Plus, in any Quentin Tarantino movie — even the ones written but not directed by him — you've gotta have a lot of violence.
Okay, you've got all that going for you, but you don't know where to go from there. What do you do? You throw in a big bag of stolen cocaine. We don't even get to see inside the bag. It could be a bag of dead cats for all we care. The point is that it's sufficient motive to get the action going, and also to give Christopher Walken and Dennis Hopper a great excuse to spend an entire scene trying to one-up each other in the creepy acting department.
8. The Crystal Skulls from Indiana Jones and the Kingdom of the Crystal Skull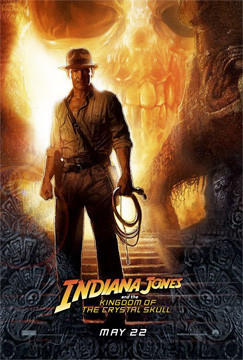 This MacGuffin is probably better known because of the marketing hype surrounding its release than the plot of the movie itself. Crystal skulls have a cult following all over the world, and, in the weeks leading up to the movie release, we got to learn all about them. From the History Channel to grandma's favorite 6 o'clock evening news program, everyone was talking about the skulls.
The best part is that they are MacGuffins in real life, too. Some failed treasure hunter back in the 1890s started manufacturing them and selling them off as ancient Mayan artifacts. At least, that's what I remember from the History Channel special (the one that aired the night before the movie premiered).
7. The Jewel from Jewel of the Nile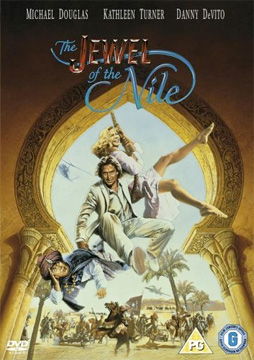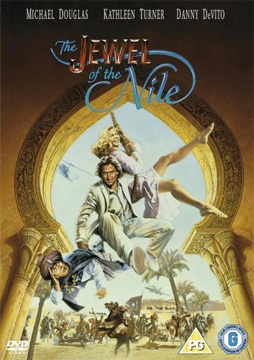 This MacGuffin gets a spot on our list primarily because it's so off-the-wall. Swashbuckling Jack (the swashbucklers are always named Jack. Can't we get a Clarence? Or a Sheldon? Why do they always have to be Jack?) spends the first two acts trying to find the Jewel, because he needs to get rich (again). But then it turns out that the jewel is not a jewel, but actually a human being. And he's been with them all along.
Jack: Why didn't you tell me you were the jewel?
Jewel: Because you didn't ask.
(They didn't say that, but it was probably in the first draft.)
Even better, at one point the jewel prevents Jack from being torn limb from limb by a super-giant behemoth wrestler. How does he do it? By juggling, of course. Can it get any weirder? Yes, it does get weirder, but I spent the last ten minutes trying to figure out how to explain it, and I got nothing. So, you'll just have to trust me. Or, even worse, put it on your Netflix queue.
6. The Allspark from Transformers (2007)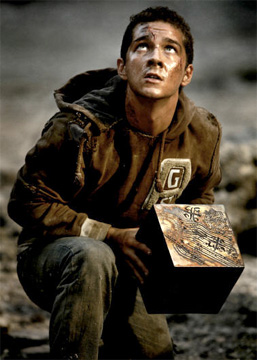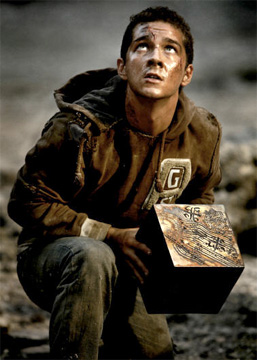 A MacGuffin that creates sentient robots that not only can transform into various appliances and vehicles, but also shoot cool lasers and talk in deep bass voices. 'Nuff said.
5. The Stone from Romancing the Stone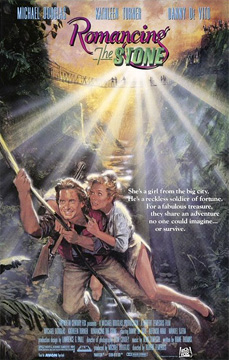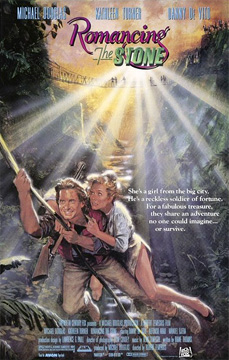 Romancing the Stone is one of the definitive movies from the 80s, and Jack T. Coltan is one of the definitive treasure hunters of all time. Joan is the definitive mousy house bunny who turns into a major heroine when properly challenged by treasure seeking dangers. It's also got Danny DeVito as some kind of funny looking gangster who chews a lot of gum while smoking. How are you going to come up with a decent plot that lets those characters really shine? You're going to give them a treasure map and a priceless stone to chase after.
The stone starts off stuffed inside a ceramic bunny, then stuffed inside Jack's pants, then stuffed inside a wild crocodile (go ahead, I know you want to say it: "look at those chops!" But now you have to take two drinks). Now that's a MacGuffin!
4. The Watch from Pulp Fiction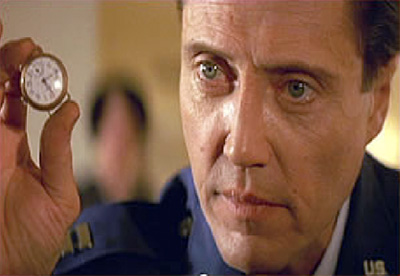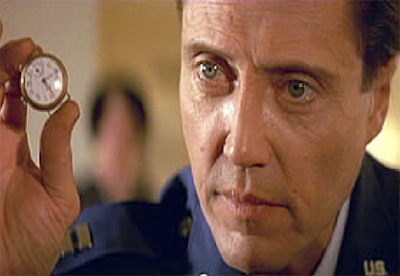 Tarantino is a master of red herrings. None is redder than the the watch from Pulp Fiction. First, we get introduced to the watch by Christopher Walken. That's always a good start, and he totally nails it in this scene. This MacGuffin does not need any more cowbell! What it needs is a totally bizarre story about why this watch is important enough to make Butch go back to his house to get it, and risk running into the insanely dangerous people who want to kill him. And we totally get it what we need. There is a very good reason for going back for that watch. You see, back in 'Nam, Christopher Walken had it stuffed up his ass.
3. The Ark from Raiders of the Lost Ark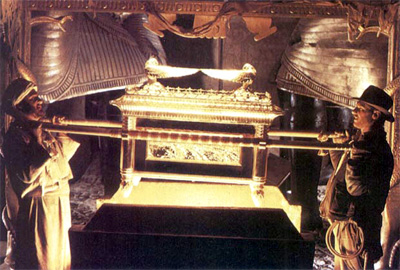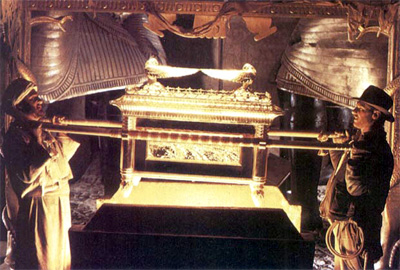 This item's got it all. First of all, it's important enough to get Indiana Jones off his favorite little campus and away from all those hot students that want to get to know him better. But it's also got a biblical backstory, warnings of fire and brimstone, cryptic clues about where it's been hidden, Nazis chasing after it… need I say more? Okay, fine. I've got one more for you. If you look at it, it will melt your face off!
2. The Death Star from Star Wars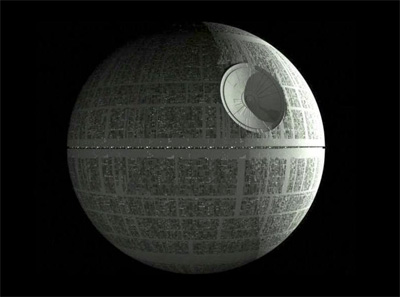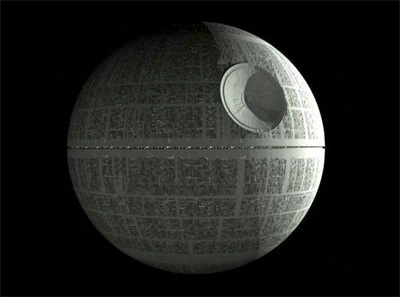 This item has MacGuffin written all over it. Why do you have to leave your comfortable little planet, Luke? Because of the Death Star (also because of this destiny thing, but that's not until later). Why does Obi-Wan have to leave Luke and Han Solo to fend for themselves just as his Jedi powers would be the most helpful to his companions? To shut down the tractor drive… of the Death Star (by the way, that's another reason the Death Star is so great. It's got MacGuffins inside of MacGuffins and MacGuffins that create other MacGuffins).
What devastating thing happens to Princess Leia and further drives her to want to destroy the Empire? Her home planet is destroyed by the Death Star! This MacGuffin keeps giving and giving. Why do the rebels make a pilot out of Luke Skywalker, who up until about two days ago had never left his home planet, much less flown an X-wing? The Death Star!
Just about every plot twist in Star Wars episode 4 revolves around the Death Star. It worked so well, they had to bring it back for Return of the Jedi.
1. The Statuette from The Maltese Falcon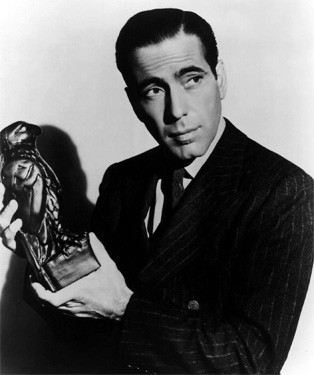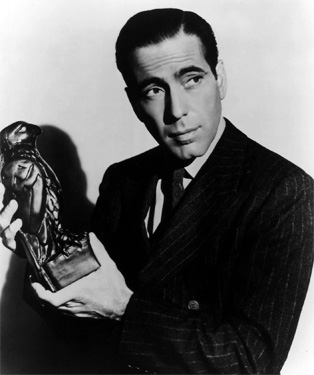 Sam Spade is the ultimate private detective. He is the detective all other detectives measure themselves against. And if you are going to be a detective, you'd better have a MacGuffin to chase after. The Maltese Falcon is the definitive MacGuffin for the definitive detective.
With characters like Brigid O'Shaughnessy, Kasper Gutman, Lieutenant Dundy, and Joel Cairo, you don't really need to write a plot. All you need to do is give them a jewel encrusted falcon statuette to chase after, and let the characters write their own script. And that's what this film did. The best part is that it turns out in the end to be a fake, but that doesn't even matter. Classic MacGuffin. And you know what else it is? It's "the stuff dreams are made of."