Last week, Ninja Assassin premiered in theaters. To coincide with the release, I planned to compile a list of the top 10 ninjas in fiction. As the week progressed, I became intrigued with Google Wave and decided to delay the list and make it into a collaborative experiment. After staff-wide contributions and much Wave-based deliberation, I present the list of our top ten ninjas, as chosen by the Fandomania staff in our first Google Wave collaborative post!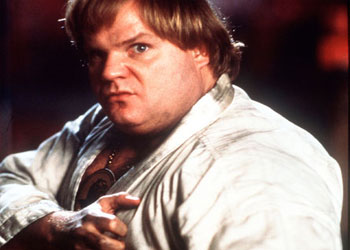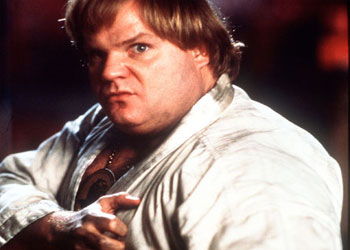 Haru deserves a spot on this list because he showed us that there is more to being a ninja than having all the right moves and being able to blend into the shadows. I don't think there's a shadow anywhere that could hide him, if we're being honest! He may not have been able to graduate with his ninja class, but he proved that perseverance and a lot of heart can be just as important as amazing dexterity. The cards were stacked against him when he washed up on shore, but he proved that sometimes you just need a different kind of ninja.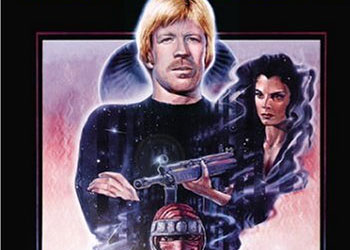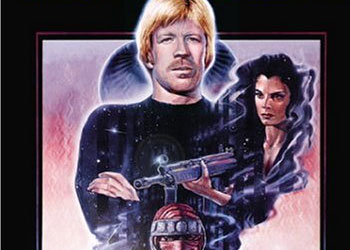 How can you have a list of the best ninjas and NOT have at least one Chuck Norris reference? Scott James learned the skills of a ninja alongside his best friend, a best friend whose murder he later witnessed. Scott must stop a ring of ninjas hell-bent on assassination and global terrorism, who also happened to murder his best friend. He does all of this while reminding us that a mustachioed Chuck Norris does, in fact, have a chin and not another fist. Is the movie a little laughable? Yes. Is Norris's inner monologue way cheesy? Yes. Is it called The Octagon because the big fight takes place in an octagonal room? Yes. Is it Chuck Norris as a ninja? YES!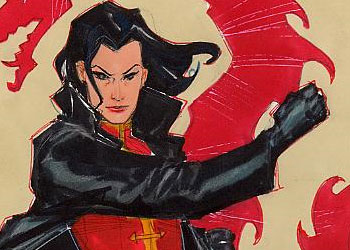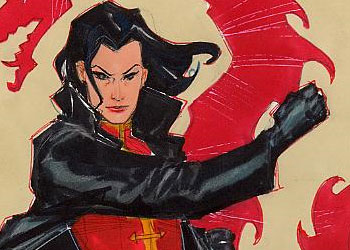 Sandra Woosan, aka Sandra Wu-San, aka Lady Shiva, is one of the deadliest martial artists on the DC Comics universe. Striding the line between good and evil, she has been seen acting as both protagonist and antagonist, and she's frequently connected to Batman and his enemies and allies in Gotham City. Lady Shiva has shared her ninja brilliance with other characters, having trained the likes of Black Canary, Tim Drake, and even Batman himself after his back-breaking encounter with Bane.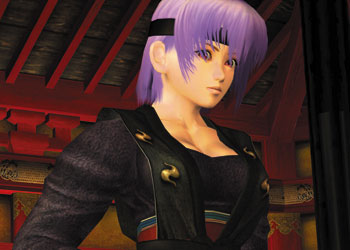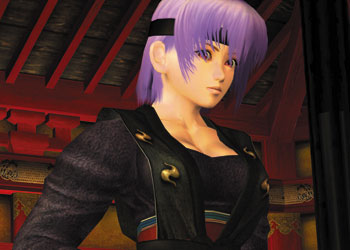 A trained expert in Ninjitsu, Ayane was raised by the Mugen Tenshin ninja clan with her sister Kasumi. Harboring jealousy and hatred toward Kasumi, Ayane pledges herself to her Clan after her sister denies her own duties as clean leader and runs away. Ayane becomes the most powerful Shinobi in her region after her mentor disappears, and she continues to practice her special blend of martial arts as an assassin, as well as in the Dead or Alive tournaments.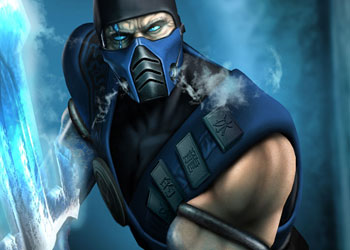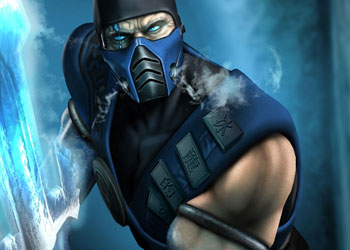 Descending from ice-powered Outlanders called Cryomancers, Sub-Zero is actually two ninjas who compete in the Mortal Kombat martial arts tournaments. Born on Earth, the Sub-Zero brothers wield the freezing powers of their ancestors and have risen to create one of the most popular ninja characters in the history of video gaming.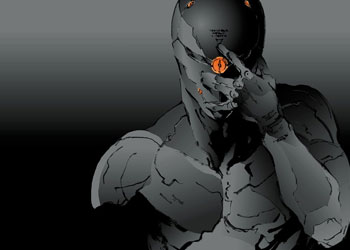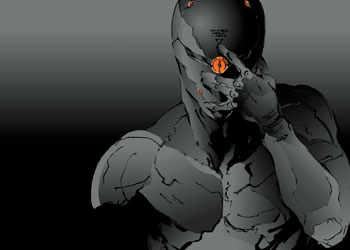 Grey Fox, Frank Jaeger, Deepthroat, or simply the Cyborg Ninja. Call him what you want (he'll find you either way) — this character not only brought us some of the single greatest moments in video game history, but is by far the epitome of cool. Though the character was born in the NES originals, it wasn't until the release of 1998's Metal Gear Solid that Grey Fox first donned the now-legendary Cyborg Ninja suit and stealthy sliced his way into our hearts. An original agent of FOXHOUND gone rogue, Gray Fox has seen it all. He terrified us. He beat us. He helped us. And he definitely left his mark as one of the coolest ninjas in history.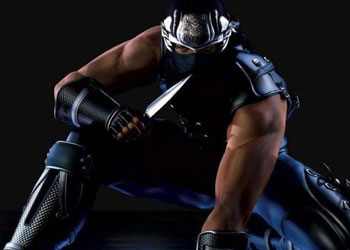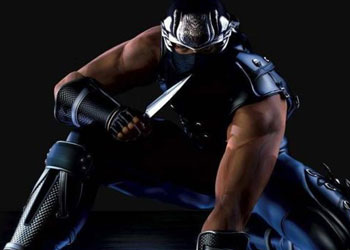 The son of the leader of the Dragon Ninja Clan, Ryu Hayabusa wields the legendary Dragon Sword and is heir to a ninja legacy that stretches back into the times and magics of actual Dragons. A noble and honorable ninja, Ryu carries an ancestral blood curse that descends from the Fiends of Vigoor. At times crossing paths with Ayane and her Mugen Tenshin Clan, Ryu has transcended his own Ninja Gaiden video game series to appear in the Dead or Alive games as well.
3. Teenage Mutant Ninja Turtles (TMNT)

OK, so we're breaking the rules and including all four (that's right. Four… I'm looking at you, Venus) Ninja Turtles in one spot on this list. Although the "Heroes in a Half Shell" started as a dark comic book parody, with nearly overnight success the turtles became a household name and a part of ALL of our lives. Donatello, Leonardo, Raphael, and everyone's favorite party animal (literally) Michelangelo are a well-oiled machine of whoop-ass. Assisted by super hot TV reporter April O'Neill and trained by Master Splinter in the art of Stealth and Ninjustu, the Turtles have defended New York (and the world) from the Evil Shredder and his foot clan on the page, on TV, in various live action and animated films, in video games, and even on stage in a world rock concert tour. And trust me, it takes some serious ninja-ing to kick ass while wearing glittery tube socks and playing a Flying V.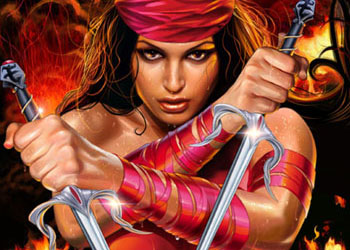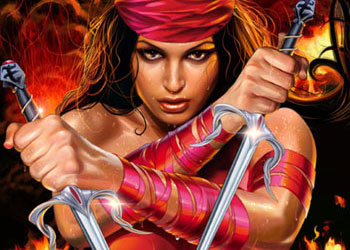 With a history and origin as fluid as her trademark red scarves, Elektra Natchios is a Greek assassin trained from an early age to be an expert ninja. Living in the shadows and having been brought back from death multiple times by The Hand, she frequently appears alongside her sometimes-lover Daredevil as an occasionally ally as well as antagonist. Elektra frequently appears armed with silver sais, but she's also a master of guns and swordplay.
1. Storm Shadow (GI Joe)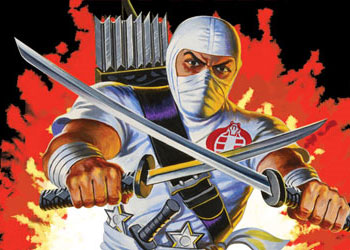 Thomas Arashikage, better known by his Cobra codename of Storm Shadow, is the pinnacle of ninja ability and the character who introduced the ninja ways to a generation of fans. Blood brother to Joe agent Snake Eyes, Storm Shadow works as an assassin, as well as bodyguard to the Cobra Commander. Skilled in sabotage and intelligence, he most frequently employs swords and archery to meet his vile goals.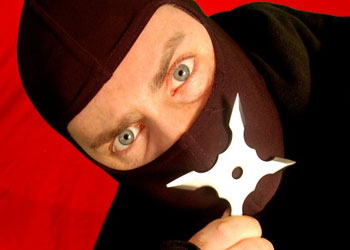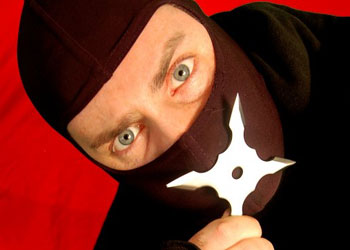 This Ninja not only is "looking forward to killing you soon," but he'll give you great advice in the process. Basically, what happens is that you send Ask A Ninja a question, and he answers it. Of course, you have to endure all kinds of quick cut editing and bizarre camera angles, but that's only because he gets attacked by ninjas so much. He has to edit out those fights because this is supposed to be an advice podcast, not a series of super awesome ninja fight scenes. So if you want to know about Ninjaphants or chickninjas, or how to kill a ninja, or what ninja conventions are like (lots of killing), or what a ninja's relation to physics is, then you can get your answers from ask a ninja. Also, he's really good with a shuriken.