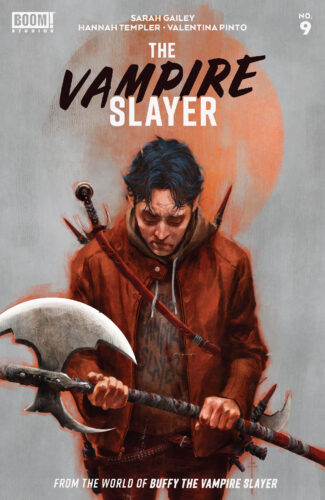 The gang confront Hungrus to try and save Buffy. But the rescue may stretch one of them too far. How far will this timeline stray from the fate of the former? There are no guarantees this time around.
Note: This recap may contain spoilers!
As we start the issue, Willow and Faith are going through Hungrus' lair trying to find Buffy. It's filled with spiders and old egg sacs, very creepy. But since it's so massive, the search will take a while. Willow does not have time to wait. Instead, she resorts to magic, even though she's not allowed.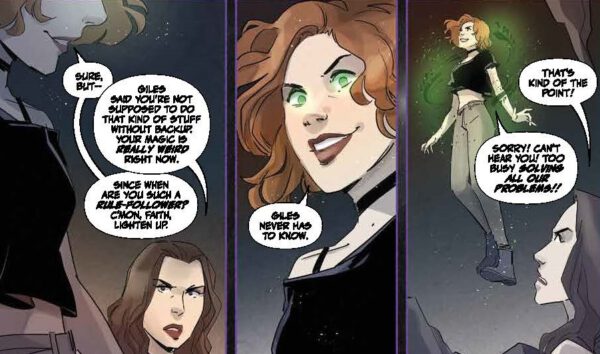 We are seeing the beginnings of Dark Willow. I fear that she will lose herself in the magic as she has done in the original canon. While I think I'll enjoy the emotional journey, there are no guarantees that her fate will leave her alive in this timeline. But despitpite the warnings against it, Willow's magic does help her and Faith quickly locate Buffy. But it's not going to be an easy save, since Hungrus is watching them.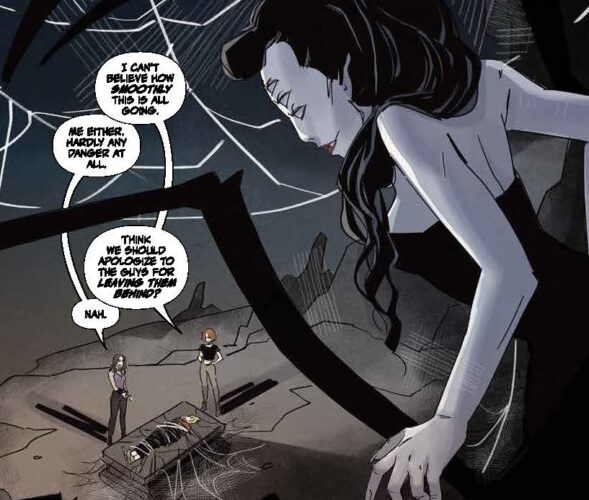 Meanwhile, Xander, Giles, and Spike were left behind by the girls. They are working to catch up, but in the meantime Xander seemingly settles his relationship with Tony. The not-so-great boyfriend calls and demands Xander return home, jealous of all the time he's been spending with Spike. And Tony issues an ultimatum, either Xander come home or it's finally over. Well, that should be a no-brainer, since Tony is no good for Xander. So, hopefully, the bad boyfriend is in the past and Xander can move on to someone else. Possibly Spike? But first they have to deal with Hungrus.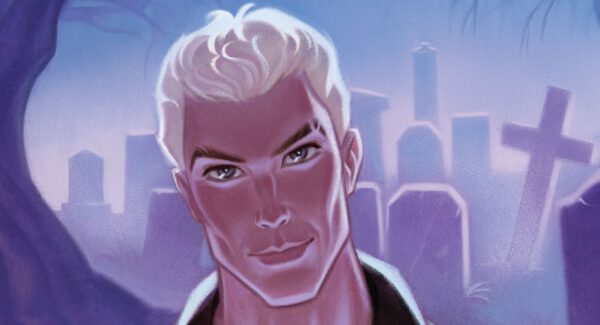 Giles, Spike, and Xander find the girls and try to warn them of the danger they are in with Hungrus, watching from above. A fight ensues, where Faith gets knocked out and Hungrus grabs Buffy. That enrages Willow and she goes dark magic again. The witch starts overtaking Hungrus, making her drop Buffy. The gang gather up injured Faith and Buffy to take them to safety, but Willow tells them to go ahead. She wants to take her time making Hungrus suffer. And the dark magic rages on.

Will we get to see Dark Willow fall further into the evil magic that she's pursuing? Will Buffy ever remember her true destiny? Will Spike find love with one of the Scooby gang? There are endless possibilities in this timeline, so stay tuned to continue the ride!
Rating: 4 / 5 Stars