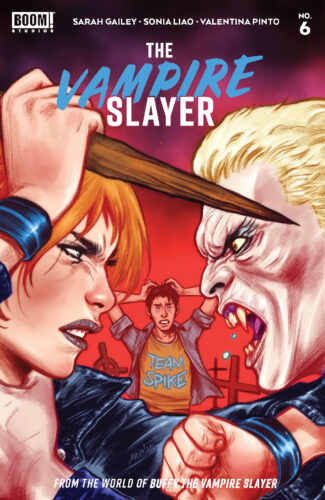 The secrets over Buffy's true self are growing and eventually the truth will come out. In the meantime, Spike and Xander are bonding, while evil is closing in. Adventure time!
Note: This recap may contain spoilers!
As we kick off the issue, Spike is training Xander. However, it's unclear if his intentions are good. While he is passing on knowledge of how Xander can better assist the Slayer, he is also looking for knowledge of his own. Namely, Spike asked Xander for a list of the Slayer's weaknesses and fears, which Xander is intending to give him. This could be used for very bad things if Spike's intentions aren't pure.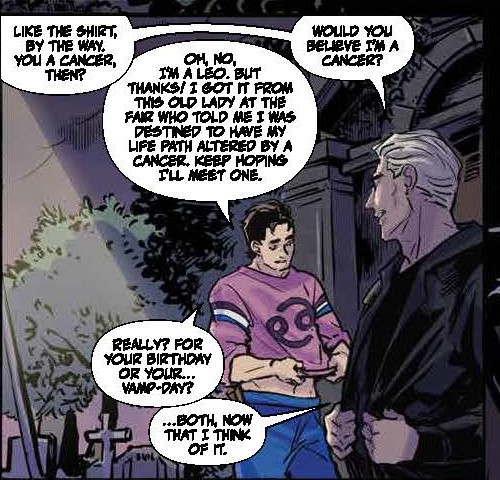 Added to that, Xander's fortune foretold that his life path would be altered by a Cancer. That would be Spike. So, whether the alteration to Xander's life is because Spike is training him or it's because of what Spike might do later, there is the promise of concerning things to come. This is signaled by a crow landing near them. The bird lets out a noise, and then puffs his feathers off. Weirdness abounds!
The duo head over to tell Giles and Willow about what they saw. The Watcher and the Slayer are working through a spell, but it's not working well. They also seem to be at odds lately and Willow explodes, saying she shouldn't have listened to Giles about performing the spell on Buffy. Before her rage can increase too much, though, Xander and Spike arrive. Cue the rage towards Spike instead.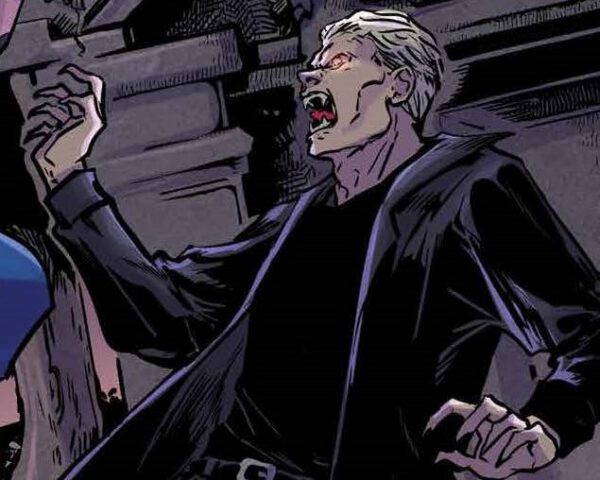 Willow, Giles, and the newly-arrived Faith and Buffy are all on the defense towards Spike while Xander tries to calm the situation. It's only when Spike and Xander tells them about the dark portent they just saw that the team puts their attack on pause. They are amused, but don't seem to see the danger. But danger is near, both inside and outside the magic shop.
Willow's temper starts growing again and Buffy wants to know why she's acting so weird. Everyone keeps trying to cover it up, but it's clear something is amiss. Outside, the crows start gathering. They let out a noise and explode, just like Xander and Spike saw. Maybe there is something to this dark portent situation after all. Even though we're left with lots of questions, there's the promise of something coming. Hope the team get on the same page to fight it.
Rating: 4 / 5 Stars