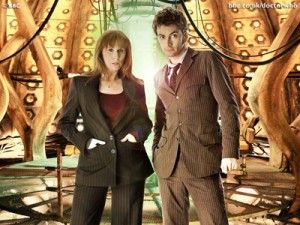 And there we have it! Once again, Russell T. Davies and company have given us another spectacular series of our favorite Time Lord, proving that there is no other TV show on the face of the Earth that has more variety in its scenery, its characters, and its stories. The only downside is that we won't be seeing another full series of the show until 2010. Sure we've got the four upcoming specials, and we've got Torchwood and The Sarah Jane Adventures, but it ain't the same with out that little blue box flying around.
And now for a bit of nostalgia. He are a series of mini lists looking back on the best bits of Doctor Who: Series Four.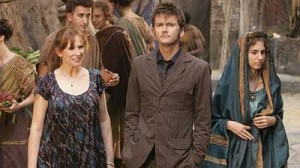 Best Episodes
"The Fires of Pompeii" by James Moran
If there was anyone who had doubts about what Donna would contribute as a companion, "Pompeii" is the episode that casts away the viewers' reluctance, especially in the final fifteen minutes when Donna begs the Doctor to save the Caecilius family. A steller "WHO" debut for writer James Moran who had also written the Torchwood episode "Sleeper" with equal precision. Keep it up James.
"Silence in the Library" / "Forest of the Dead" by Steven Moffat
By now it's pretty much by default that an episode written by Steven Moffat is going to end up on this list. It's not hard to understand why. Only he could make familiar things like libraries, shadows, and space suits terrifying. Moffat's cleverness lies in the subtleties of each plot element and how each little piece builds up into forms of mindbending complexity. The end result delights you because you have no problem following it step by step. Get used to this, because come Series 5 we're going to be getting a lot of this when Moffat takes the show's reins.
"Turn Left" by Russell T. Davies
Though RTD delivered some doozies before and after this one, this is the one that sobers you up from the euphoria of all the episodes that came before and for the first time in the series makes you alert as to what will come next for Donna, The Doctor, and the entire Universe. If Catherine Tate wants to make a bid for the BAFTA this would be a great episode to start with.
"The Unicorn and the Wasp" by Gareth Roberts
Roberts loves to show the fun side of the Who-niverse as displayed in his previous episode "The Shakespeare Code." With "Wasp" he surpasses his previous story in the fun department. All he has to do is combine the two things I love: murder mysteries and Doctor Who. The two mix together like chocolate and peanut butter and make for a tasty truffle to enjoy. Director Graeme Harper lets his hair down on this one and allows the scenes to be playful and light hearted, even when the scenes are dramatic. Gold stars go to Fenella Woolgar ("Jekyll") as Agatha Christie, as well as to Tennant and Tate for having some of the best exchanges of the entires series in this episode alone.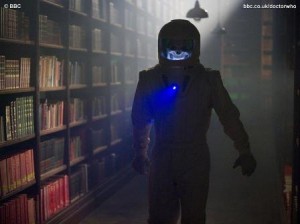 Best Monsters
The Vashta Nerada from "Silence in the Library" / "Forest of the Dead"
A masterful follow-up to Moffat's previous creation (The Weeping Angels in "Blink"). This time, he gives us a creature that can't even be seen when it attacks. The Doctor equates them to "Dust particles in the sunlight." That's enough to put fear into you. Sorta like those mites in The X-Files, only these kill you faster.
The Sontarans from "The Sontaran Strategem" / "The Poison Sky"
Helen Raynor redeems herself after last year's Dalek debacle, and goes to incredible lengths to expand on one of the Who-niverse's more notorious monsters. The stocky yet bold alien warriors are organized, battle ready, and they even have their own War Chant ("Sontar-HA")! Blimey, they're like Spartans from space.
The Hath from "The Doctor's Daughter"
The brilliance of these monsters is that upon first meeting them you are left wondering if they really are the baddies in the story, particularly when they take Martha into their base as a friend. Of course the design also helps because they even have this friendly look about them, with their innocent looking eyes and their almost timid physicality. They are an outstanding creation to join the ever growing pantheon of WHO-monsters.
The Adipose from "Partners In Crime"
Before the Hath, these adorable little pieces of fat make for a nice change of pace in the series by having monsters that actually aren't hostile or hell bent on conquest. All the duplicity mainly comes from their nanny. Though, to give credit where it's due, Miss Foster does her job 'cause you just wanna cuddle the little buggers, even if they come from human fat.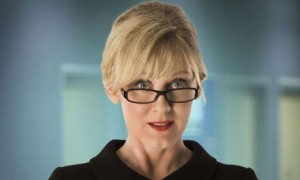 Best Villains
Davros from "The Stolen Earth" / "Journey's End"
If ever there was an enemy from the Doctor Who rogue's gallery who could get under The Doctor's skin worse than The Master, it would definitely have to be the Daleks' creator, Davros. By this point the two have matched wits with each other for hundreds (maybe thousands) of years, and Davros' persistence to stay alive is a constant weight around The Doctor's neck. No other adversary could potentially ravage The Doctor on a psychological level exactly the way Davros does. I seriously don't think we've seen the last of him either… That's the frightening part.
Sky Silvestri from "Midnight"
Granted, it's not really Sky Silvestri, but rather just a faceless entity who possesses her. Nevertheless she is still the face. The most frightening thing about her is that by using simple manipulative psychology, she came much closer to doing what so many others failed to do: Kill The Doctor. She turns The Doctor's curiosity and his eagerness to help against him and almost gets him chucked out onto the planet's deadly surface.
Mr. Halpern from "Planet of the Ood"
He's the worst kind of man… a businessman. To make it worse, he is a businessman in the worst kind of business, slavery. Only a man like Mr. Halpern could look upon a docile and obviously peaceful species like the Ood and only think of them as cattle. Even if Mr. Halpern could hear what The Doctor hears, I don't think that would faze him one bit, which makes his inevitable demise so much sweeter.
Miss Foster from "Partners In Crime"
She's cool, collected, and confident, but most of all, she is nanny. Unortunately for Earth she's an amoral Nanny who believes what the Shadow Proclamation doesn't know won't hurt it. So she has no qualms about putting the human race at risk by seeding them with the Adipose young and potentially going on overload with the delivery process.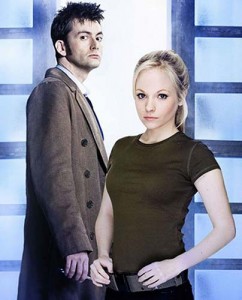 Best One-Time Characters We'd Like To See Again
Jenny
Ahh, The Doctor's daughter. We would've hardly known you if you died from that seemingly fatal gunshot wound. Luckily, like your dad you're a hard person to kill. Last we saw her, she flew off to follow her dad's footsteps. Here's hoping following those footsteps will lead her back to The Doctor. After what happened to poor Donna he's gonna need some assurance that he's got someone out there.
River Song
Her reemergence is an absolute must, given the tidal wave of questions which came with her. Who is she, really? Who was she to The Doctor? What did she mean to him? What was so special about her that provoked The Doctor to tell her his true name? Too many questions left unanswered. Seeing that Steven Moffat is taking over as Head Writer, we may get those answers.
The Caecilius Family
Granted, the epilogue of "Pompeii" tied up loose ends nicely, but you just gotta love the Caecilius family. I just think it would perk up The Doctor's spirits to know that his endeavors are not entirely in vain and to see that at least some of those he saved have flourished and prospered.
Mr. Copper
Speaking of prosperity, it appears Mr. Copper did very well for himself after the events in "Voyage of the Damned." According to the late Harriet Jones, he started a major corporation with some of his million pounds. It would definitely be a surprise to cross paths with him again and see what sort of mischief he's been getting himself into.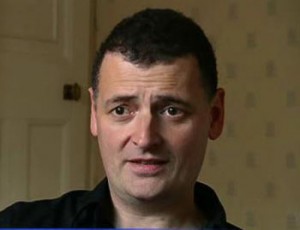 Best Writers
Steven Moffat: "Silence in the Library" / "Forest of the Dead"
The obvious brilliance of Steven Moffat's pen is that he is able to make the simplest things terrifying. Children searching for their mummy, broken clocks, statues, and now he goes so far as to make the dust in the air terrifying. You also get a sense that in this series' two parter, Moffat is setting up many major plot points for his inaugural outing as Head Writer. As far as the future goes, all I can say is, "Brace yourself."
Russell T. Davies
In his endeavors to plan this series he decided to shake us up by giving a series of riddles thoughout the series. He made insinuations that the bees are disappearing and planets are disappearing, and he brought us the reemergence of a certain companion thought to be lost forever. Instead of giving us a simple one-word story arc, like the previous three series, he had us all going crazy throughout the series trying to figure out what would happen at the conclusion. In the end he still had us with our mouths agape in shock.
James Moran: "The Fires of Pompeii"
Moran's exceptional contribution to "Torchwood" was an early indication of his talents. With "Pompeii" Moran explodes onto the Doctor Who scene both literally, and metaphorically. This episode came very early in the series and you're not really prepared for the impact this episode has. Moran brings to our attention the hardships of the decisions The Doctor is forced to make. He also is quick to realize Donna's potential as a companion and what she will contribute to the series to come.
Gareth Roberts: "The Unicorn and the Wasp"
Using the same magic he employed with "The Shakespeare Code," Roberts brings his pen to the roaring 20's. With it, he brings an even greater spirit of fun than before. By combining murder mystery traditions with Doctor Who traditions, Roberts gives us a singular episode with exceptional repeat value.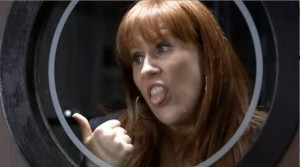 Funniest Moments
Across the Villainess' Office, Their Eyes Met: "Partners In Crime"
You know that The Doctor and Donna's reunion was inevitable. What you don't expect is that it's going be from across Miss Foster's office while they are eavesdropping on a villainess' info dump. What transpires next is the funniest bit of pantomime where you having a grand ol' time trying to figure out what the heck Donna is saying.
De-Tox: "The Unicorn and the Wasp"
How do you counteract the fatal effects of sparkling cyanide? Normally you can't, but if you're a Time Lord the ingredients are as follows: Ginger beer, protein, something salty (not salt, it's too salty), and a shock to the system. Then, presto! You've got yourself a detoxicfication cocktail! The only hitch is that you need someone to provide the ingredients for you while you're convulsing with pain. Donna may be a woman of many talents, but charades isn't one of them.
I Am Spartacus… And So Am I: "Fires of Pompeii"
Donna displays an exceptional knack for following The Doctor's lead, particularly when it comes to blending in with the locals. Unfortunately this sets in motion a baffling reoccurrence of people thinking that The Doctor and Donna are more than just friends.
You Dumbo: "The Sontaran Strategem"
A potentially tear jerking scene that appears to be Donna making a premature departure from the TARDIS becomes one of those seldom moments when The Doctor blushes from making a foolish error in judgement. Donna is very quick to heckle him for his presumptuous sentimentality, leaving us, most ashamedly, willing to join her.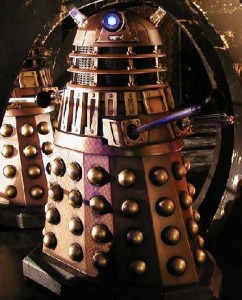 Scariest Moments
You've Got Two Shadows: "Silence in the Library"
It's scary enough when you've got one wasp perched upon your nose. It's something worse when you've got a few hundred thousand microscopic pirahnas perched at your feet, ready to eat you alive! After that the only solace you'll get is that it's quick.
Molto Bene, Molto Bene: "Midnight"
It's annoying when someone will not stop repeating everything you say. However, when it's all that person can do, that signifies that there is something sinister going on in her head. It's terrifying when the true nature of a small group of people can be changed when one of them begins acting beyond the norm.
There's Something On Your Back: "Turn Left"
You ever get that forboding feeling that there is someone (or something) looking over your shoulder? Donna does, even though she shouldn't. That's where the fear lies. You get this incredible fear that your real life has been taken away from you, and the culprit is always there.
Exterminate, Exterminate: "The Stolen Earth"
The intercutting between all of The Doctor's associates all hearing the same grim warning is a masterstroke of tension building. We've seen the Daleks in action. We know that Earth weapons are close to useless. We know that somehow, the Daleks are now in the millions. How do you fight back, even with The Doctor? We don't know, and the situation couldn't possibly be more desperate.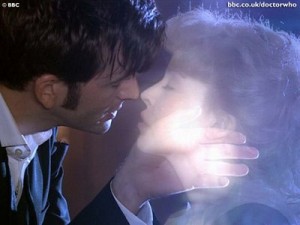 Most Heart-Wrenching Moments
She Was Better With You!: "Journey's End"
This isn't the first time a companion has been forced to depart without their memories, but this is the worst. Donna would've died without The Doctor's intervention. The tragedy is exacerbated with the knowledge that Donna will never remember all the amazing things she did in her travels. She has to give up being that amazing, larger than life person that she had become over the course of the series. It's even worse that she never can be that person again. Donna will be missed.
You Said My Name!: "Silence in the Library" /"Forest of the Dead"
It's clear that River Song will mean something to The Doctor. She must, if The Doctor told her his name. By the end of the story there are so many questions raised by her presence that we are aghast in wonder as to what she is to The Doctor and what he will be. So many unanswered questions. When will the answers come?
They Will Remember: "The Fires of Pompeii"
How do you cope with the idea that you and yours are the only survivors of a natural disaster? When there is nothing you can do to save the rest of them, all you can do is hope and prey that they are never forgotten.
You're Not Falling, Astrid. You're Flying: "Voyage of the Damned"
The Doctor strives to protect as many people as he can, but there are things even he can't do. Astrid Peth is a brave, innocent woman. All she wants is to see a different sky, but her life is cut short by a callous multi-millionaire. The saddest part is that The Doctor tries so hard to save her, but the equipment on the Titanic is beyond damaged. In the end all he can do is let her go.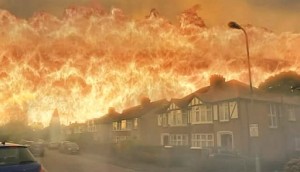 Most Triumphant Moments
Towing the Earth Home: "Journey's End"
The Doctor always has travelled on his own, but when it comes to defending the Earth he no longer has to be alone. He is surrounded by the most amazing surrogate family one could ever hope for. With all of them together, we see a group that goes beyond moving mountains; they move planets. With each one handling a section of the TARDIS' controls they tow Earth back home, to where it belongs.
Saved Her: "Forest of the Dead"
Where many would give up if someone seems to be lost, The Doctor never does. Even if there is the tiniest chance of saving someone from total oblivion, he will take it, and he will go beyond the call to do it. Now River Song will live in peace with all her friends inside The Library's computer.
Raising the Titanic: "Voyage of the Damned"
Even if it means cutting it way too close, you can count on The Doctor to push the envelope to ensure that he can save whoever he can. In "Voyage" he very narrowly diverts the Titanic from smashing into the Earth by using the re-entry burn to re-ignite the engines and launch the ship back into space. The sheer tension can be cut with a knife and the final payoff is most rewarding.
Fire in the Sky: "The Poison Sky"
Sometimes the only way to do what is necessary is to gamble. When the sky is shrouded in gas, The Doctor opts to ignite the gas and clear the skies, but it's risky. For all we know it may burn everything, but we won't know until we try. The Doctor presses the button and fortunately he is right.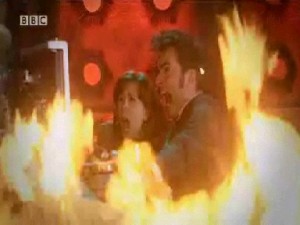 Biggest Surprises
The Doctor/Donna: "Journey's End"
We knew there was something special about Donna, but we didn't expect this! She would almost single-handedly bring down the Daleks by becoming one with The Doctor's mind and utilizing her own skills to cripple the Daleks and Davros.
One More (Impromptu) Trip, Miss Jones: "The Poison Sky"
It seemed that we were going to be bidding Martha Jones another fond farewell, but sometimes the universe can still surprise you. Out of the blue, the TARDIS closes its doors and sends us back into the unknown. Even The Doctor doesn't know where they're going next.
She Is Returning: "Partners In Crime"
Curse the tabloids for giving away that Billie Piper was returning to the series. Fortunately Russell T. Davies was still able to keep her appearance at the conclusion of this episode a secret. So when Donna asks a random bystander for a favor, we're taken totally off guard by who it turns out to be. It's follwed up with a question inducing moment where she suddenly fades away. It is at this point that we realize that we have no idea where this series is going to take us.
Caan's Betrayal: "Journey's End"
Evidently the events in "Evolution of the Daleks" actually DID affect Dalek Caan's perception of his own kind. He sets in motion a prophecy which will lead to the end of The Daleks. The best part is that you never think that would happen–that a Dalek had the capacity to do the right thing.
The Doctor's Best Lines
"I'm The Doctor. I'm a Time Lord. I'm from the Planet Gallifrey in the Constellation of Kasterberous. I'm 903 years old, and I'm the man who's going to save your lives, and the six billion people on the planet below…You got a problem with that?" – "Voyage of the Damned"
"I'm a Time Traveller. I point and laugh at archaeologists." – "Silence in the Library"
"I'm not impossible. Just a bit unlikely." – "The Doctor's Daughter"
"You were my Doctor." – "Time Crash"
Donna's Best Lines
"It's a song. 'Oh Mammy!' or 'De Camptown Races?' Or I dunno, 'Towering Inferno!'" – "The Unicorn and the Wasp"
"I'll surrender you in a minute! Don't you dare." – "The Fires of Pompeii"
"He is too thin. You give him a hug and you get a papercut." – "The Sontaran Strategem"
"You're not matin' with me, Sunshine!" – "Partners In Crime"
Other People's Best Lines
"I try to stay away from you lot. Too many guns." – Sarah Jane Smith in "The Stolen Earth"
"Spoilers…" – River Song in "Forest of the Dead"
"It's them aliens again!" – Wilfred Mott in "The Stolen Earth"
"There is something very wrong with my TARDIS, and I've got to sort it out very, very quickly, and it would help- It really would help if there wasn't some skinny IDIOT ranting in my face about everything that happens to be in from of him!" – The Fifth Doctor in "Time Crash"