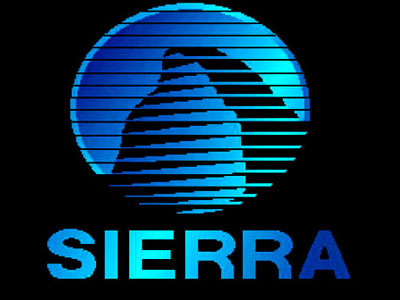 When I was growing up, Sierra On-Line was a cornerstone of my development. Not the current Sierra that makes mostly Xbox Live Arcade games, but the original incarnation of the company, under the nurturing watch of Ken and Roberta Williams. After moving into my new house, I've been unpacking boxes and recently came across my old treasure trove of Sierra Animated Adventures. That made me nostalgic and prompted this list of the top ten classic Sierra game characters. And no, Gordon Freeman is not classic Sierra.
10. Sonny Bonds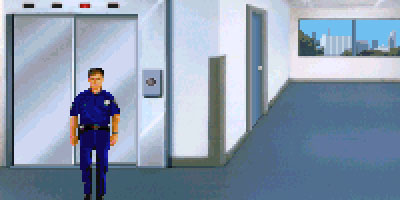 First Appearance: Police Quest: In Pursuit of the Death Angel
Sonny is the main character in the first three Police Quest games. He begins as a traffic cop in the sleepy town of Lytton, California, but soon finds himself wrapped up in homicides and drug trafficking cases. By the end of your time playing as Sonny, you'll have seen him date a hooker, deal with a crooked partner, and tangle with a crazy family of vicious criminals.
9. Laura Bow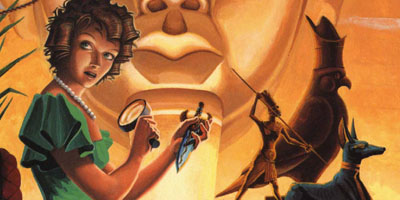 First Appearance: The Colonel's Bequest
Laura is a college girl in Louisiana in the roaring 1920's who has the Jessica Fletcheresque tendency of having people mysteriously die everywhere she goes. Her intrepid investigating was at the heart of her game series, which paid homage to classic murder mysteries of the Agatha Christie variety, and Laura has the distinction of being the second female protagonist to be playable in more than one game (Samus from Metroid was the first).
8. Willy Beamish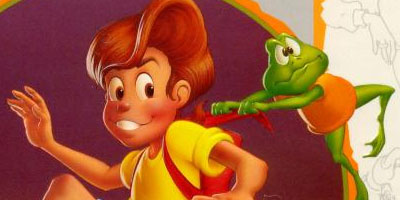 First Appearance: The Adventures of Willy Beamish
Willy is a nine year old geek kid, revolutionary for the time of the game's release in 1991. He has aspirations to enter the national Nintari gaming championship and has many a hijink along the way, accompanied by his pet frog Horny and the ghost of his grandfather.
7. Gabriel Knight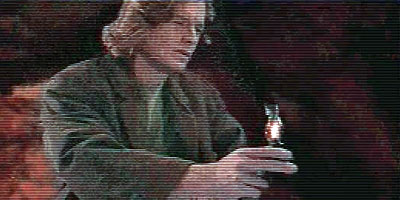 First Appearance: Gabriel Knight: Sins of the Fathers
Gabriel is a New Orleans horror novelist who learns that he has inherited the mantle of Schattenjäger and is descended from a heritage of supernatural investigators and inquisitors. His adventures defined the mystery-horror genre in the early 1990's as Gabriel traveled the world with his assistant Grace, digging into voodoo, a secret lost Wagner opera, lycanthropy, and the holy mystery of Rennes-le-Cheteau.
6. Dr. Brain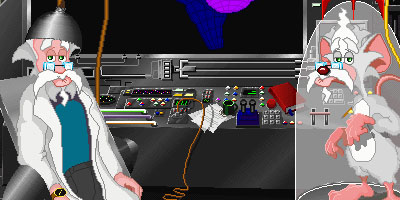 First Appearance: Castle of Dr. Brain
Dr. Brain is a kindly mad scientist who has become scatterbrained in his old age and needs your help to figure out loads of educational puzzles in his castle, on his island, and eventually in his own mind. The descendant of Dr. Cranium from Quest for Glory IV, Dr. Brain taught many a kid their math and logic in the early '90's.
5. Sludge Vohaul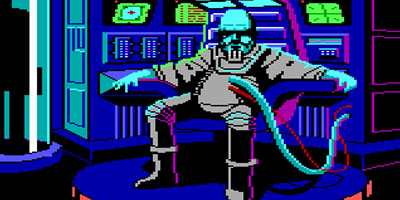 First Appearance: Space Quest II: Vohaul's Revenge
Sludge Vohaul is the only bad guy on the list, and he made it here through sheer force of B-movie awesomeness. Your nemesis in several installments of the Space Quest series, Vohaul is the prototypically diabolical sci fi villain, bent on world domination and, failing that, destruction.
4. Princess Rosella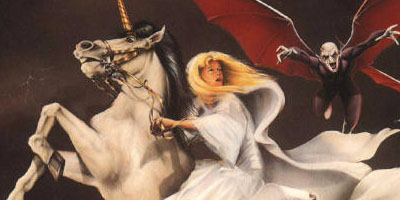 First Appearance: King's Quest III: To Heir Is Human
Rosella is the Princess of the land of Daventry and first appears late in King's Quest III but takes center stage in the fourth installment of the series. Venturing into an unknown world, Rosella embarks on a quest to save her dying father, and she cements herself as a top tier classic Sierra character.
3. Larry Laffer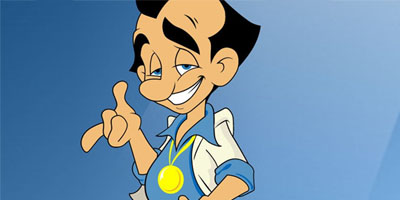 First Appearance: Leisure Suit Larry in the Land of the Lounge Lizards
Leisure Suit Larry has become something of a cultural icon, representing every sleazy, balding perv trying to avoid his middle age. Larry was the hero in Sierra's adult-themed game series and is one of the most recognizable Sierra characters to date, from his huge gold medallion to his trademark white leisure suit.
2. King Graham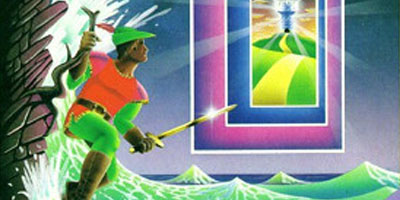 First Appearance: King's Quest: Quest for the Crown
At the heart of the King's Quest series is the royal family of Daventry, and King Graham is the patriarch of that clan. Players initially guide him through his quest to earn the crown in the first game in the series, and then they watch and participate as he finds a queen and eventually raises a family. Graham ages as the series progresses and is one of the most loved and believable heroes of classic adventure gaming.
1. Roger Wilco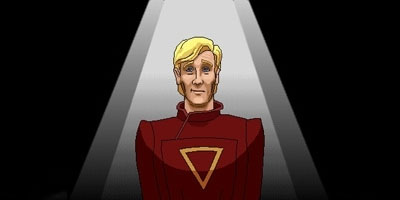 First Appearance: Space Quest: The Sarien Encounter
Topping the list is Roger Wilco, the everyman janitor who becomes an intergalactic hero. Armed with his trusty mop, Roger has battled everything from killer door-to-door salesmen to the time traveling Sequel Police. He can be counted on to clean up the bad guys and save the world again and again.