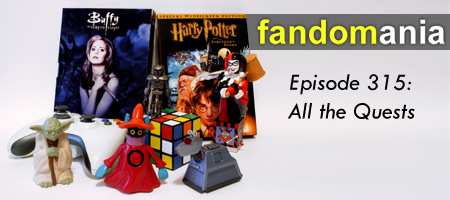 This week we talk about Twitch's policy changes, the new Anne Rice movies, the other new Assassin's Creed game for this year, and the impending return of Sierra!
[audio:http://traffic.libsyn.com/fandomania/Episode_0315_-_All_the_Quests.mp3]
00:00:29 – Episode Opening
00:00:33 – Celeste vents her game streaming frustrations, and we talk about the new changes at Twitch.
00:13:17 – Anne Rice's Lestat now is a Universal Monster.
00:17:07 – We talk about Assassin's Creed: Rogue.
00:29:30 – Activision is bringing Sierra back into the video game industry.
00:41:22 – Episode Closing