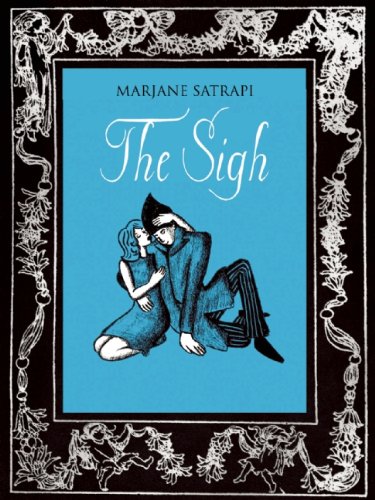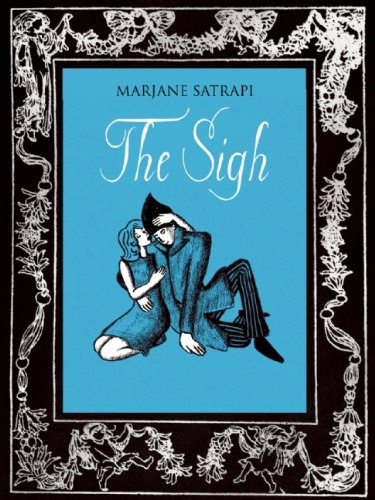 Issue: The Sigh
Release Date: December 2011
Writer: Marjane Satrapi
Art: Marjane Satrapi
Translation: Edward Gauvin
Cover: Marjane Satrapi
Publisher: Archaia Comics
The Sigh, which reads like a fairy tale, is a story appropriate for all ages. The art, typical to Satrapi, is perhaps not super sophisticated, but is really an addition to the story telling rather than the meat of the story telling. This is a fairy tale that first seems familiar but then goes into new directions and deals with topics that may be a little foreign to American readers — like Rose, the main character, asking not once but three times to be sold as a slave. These may be cultural differences but they don't get in the way of the story. (Also, below the next picture there will be spoilers — you've been warned.)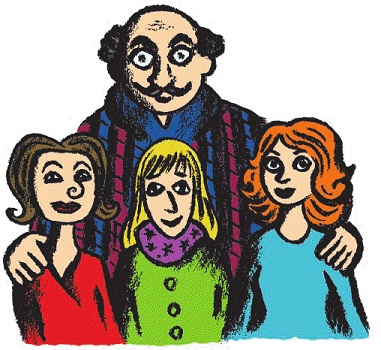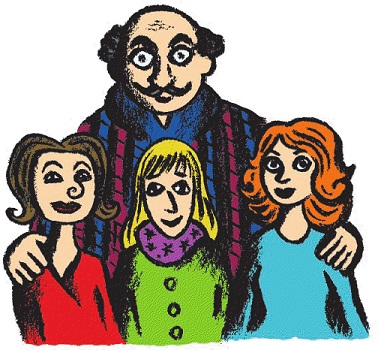 Rose is the youngest of three sisters. Their father, a merchant, often goes away on business and brings his daughters home a gift of their desire. However, our story is set into motion when he cannot provide a seed of a blue bean for Rose. (He could have found her hen's milk, which is the most awesome picture not drawn by an eight-year-old boy of a chicken with not two but three breasts.) When she sighs, she inadvertently calls attention of Ah, The Sigh, who cannot bear to see Rose upset and brings a seed of a blue bean for her. In his gratitude her father promises that he would repay the favor any way he can, but Ah leaves without collecting.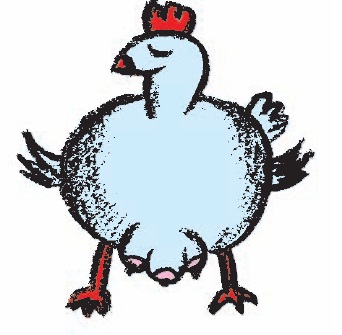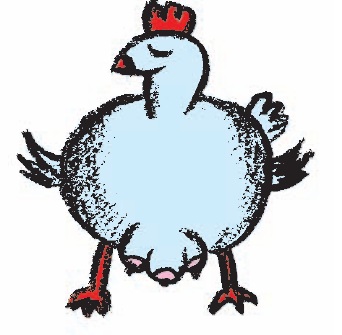 This sets us up for what we expect from a fairy tale: Ah comes to collect, having decided that the only repayment is Rose, and he can't even explain to her father why he must pay with his youngest daughter. She must go with him to a place far away, and you'll have to excuse this part of the story if it seems like Beauty and the Beast because it kind of does. Rose is taken to a palace, and lives there getting massages and pretty much whatever else she wants and it's pretty much awesome. After being there for awhile she asks if she can't possibly visit her family for a little while, and even though she was given as part of a trade Ah agrees. While on the visit Rose is conveniently given some information that indicates she is probably being tricked into thinking everything is coming up Roses (pun intended), and it is even implied that Rose is being drugged to sleep every night.
Now we veer into Twilight territory. Rose cuts her finger and puts salt on it to stay awake to find out that during the time she has been living in the palace the prince has been spying on her. Rather than finding this amazingly creepy she naturally falls in love. While this sounds like the fairy tale ending, at least Ms. Satrapi continues on the story from there (which, since it is not as much like a story you would know, I'm not going to spoil the rest).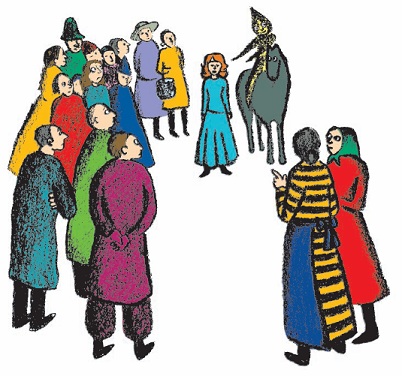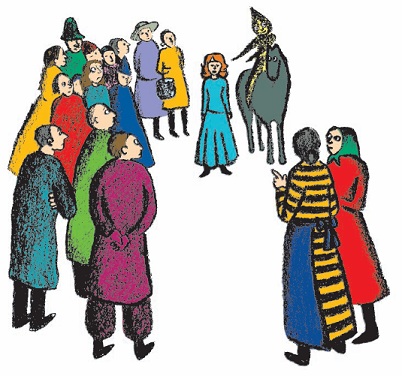 This comic really seemed to point out to me all the things that really bother me about fairy tales. I don't know if this was intentional or not. I do love fairy tales, but the young pretty daughter ends up with the fairly creeper prince and everyone is okay with that. Well I'm not. See, aside from being cool with the fact that he essentially blackmailed her father into selling her to him, he then doesn't reveal himself, and when misfortune occurs she sells herself into slavery not once but three times to save her prince. I think the only really awesome part is that Rose does not once play the damsel in distress. She solves problems and I believe gets what she wants in the end: the creeper stalker prince of sighs. (However I couldn't fail to notice that after the misfortune part, her family, who she loves so much, is not mentioned again, and is apparently not at all pivotal to her happiness.)
I really wanted to like this story, and at face value I suppose I did. I think it deals with some cultural things, like slavery, that you don't really find talked about so… almost flippantly, and certainly not as a problem-solving tactic, in most comics or novels consumed by mainstream America. Once I thought about the story, however, it grated on me a little. It's a woman selling herself into slavery in order to save her prince — why was that her first choice? No one even suggested it to her… there couldn't have been other ways for her to find what she needed? Maybe not, and maybe again there's something lost in the culture or the translation. Again, at face value this is a decent fairy tale, and worth reading once, at least for the three breasted chicken, but maybe not worth displaying on the shelf.