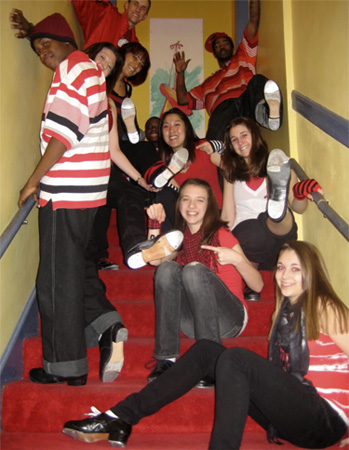 For those of you in the greater Boston, MA area, we have some information that you might be interested in. A local street tap group called The Boston Tap Company is holding a special encore performance of its popular show, Rhythm in the Night, on April 2nd at 7:00pm (EST) at the Anthony D. Perkins Community Theater in Dorchester, MA (for directions, click here).
The Boston Tap Company (also known as BTC) was founded in October 2007 tap sensation Sean C. Fielder. BTC caters to tappers of all levels and ages, offering both an Adult Company for tappers ages 18+ and a Junior Company for tappers between the ages of 12 and 17. BTC's motto, "The Only Way to Be Different Is to Be Yourself," espouses the company's goals, which are to educate and entertain through art, to promote self respect and respect for others and to provide a positive, productive and respectful way of expression that encourages individuality and confidence in the company's members.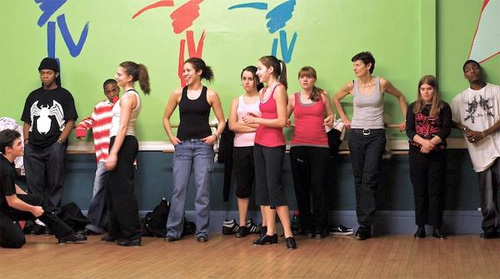 Rhythm in the Night originally ran for six shows in 2009 at Riverside Theater Works in Hyde Park, MA, and sold out all six of its performances. The ticket price for the performance on April 2nd is $7.00 per person, and all proceeds go towards funding the Boston Tap Company's performance space rentals, travel and costuming expenses, and various other costs that the non-profit organization faces on a regular basis. The company's latest Rhythm in the Night performance will also feature special appearances by jam poet Louna Eclipse and the Baby-Doll Dance Troupe.
Company and Artistic Director/Choreographer Sean C. Fielder started tapping at age 3 at the Roxbury Center for the Performing Arts. He has performed with Jeremy Alliger's company, Dance Umbrella, in the music video for Missy Elliott's song "The Rain," toured with the national production of Bring in 'da Noise, Bring in 'da Funk, and performed in the BeanTown Tap Festival and in the Boston production of the Urban Nutcracker.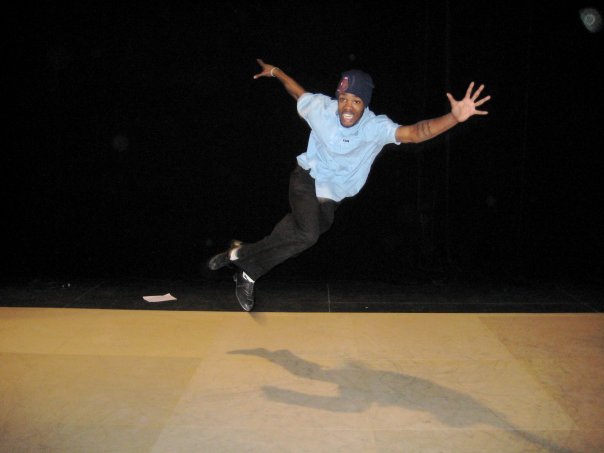 Sean is passionate about dance and takes an intense interest in helping the members of the Boston Tap Company take pride in both their accomplishments and abilities. He requires members of the company to be responsible and engenders self respect; members of the Junior Company are even required to maintain good grades in order to participate on an ongoing basis.
For more information on the Boston Tap Company, Sean C. Fielder, or the other members of BTC visit the company's official web site. Interested in participating in BTC? The company is holding open auditions on March 21st, 2010 for all interested parties at Riverside Theater Works in Hyde Park, MA. More information is available on the BTC Web site. You can also visit the Boston Tap Company on MySpace here or view footage of past performances via YouTube here.