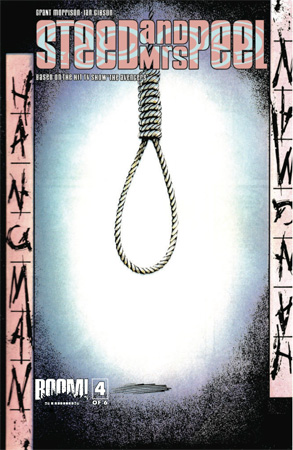 Issue: Steed and Mrs. Peel #4
Writer: Grant Morrison
Penciler: Ian Gibson
Letterer: Ellie De Ville
Covers: Ian Gibson
Publisher: BOOM! Studios
Steed and Mrs. Peel is based on the 1960s British spy television show The Avengers. The comic takes place sometime after Steed and Mrs. Peel are no longer partners, as Tara King makes an appearance in the first issue and in this issue. The story arc of the comic is that someone is killing members of an elite gaming club, the Palamedes Club. Steed tries to infiltrate the club, but is found out and forced to play games for his life. Mrs. Peel is chased down as some men try to kill her. They fail and tell her where Steed is being held.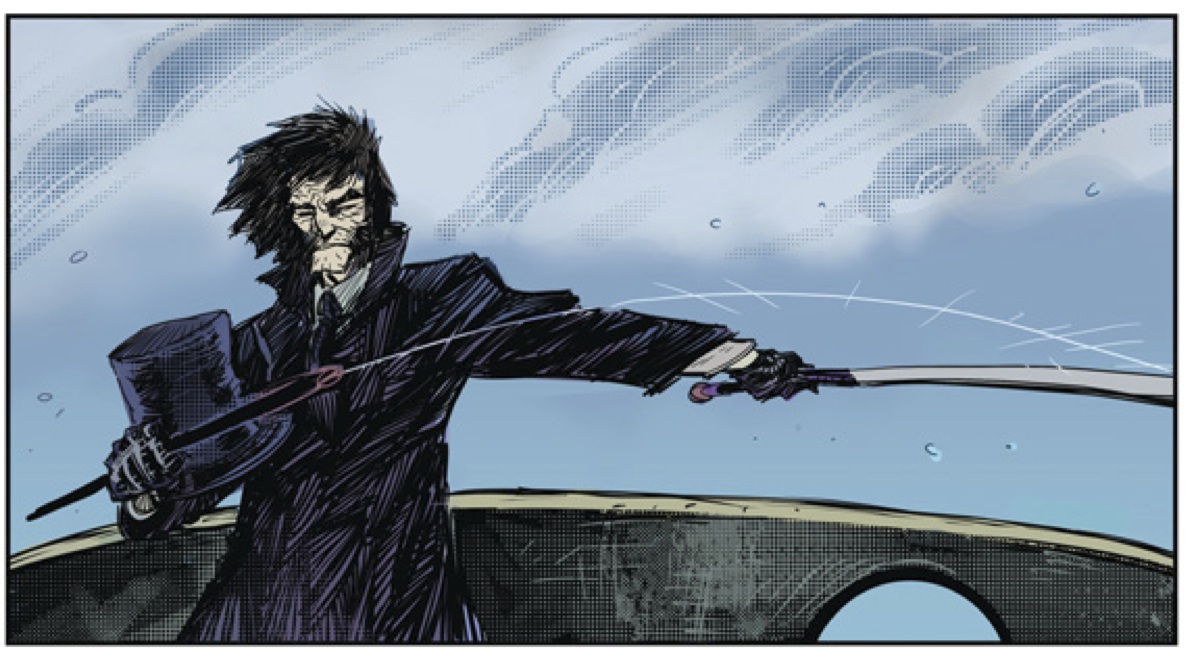 Meanwhile, Steed is in some trouble, but Mrs. Peel manages to help him out in the nick of time. It seems she utterly defeated all the people keeping Steed hostage and together the two of them find the main villain, a man named Hilary, whom Steed has a past with. Hilary wants to destroy London and make people play his life and death games. To show his power, he makes Steed play Hangman with Tara King as the victim. Every letter Steed guesses is wrong, but Hilary gives him clues and Steed, being Steed, guesses the whole word and is correct. Hilary is enraged and tries to kill Tara anyway, but she manages to get away.

Hilary then tries to fulfill his plan of destroying London, but is once again thwarted by Steed, Mrs. Peel, and Tara. The trio leaves the house before it explodes and ride off into the countryside. But it isn't over yet as there are still two issues left.
I really enjoyed this comic, it felt like how I imagine an episode of The Avengers would play out. I've never seen the television show, so all I know about Steed and Mrs. Peel comes from pop culture. Their banter was funny and it was nice to see Mrs. Peel take out all the bad guys. I thought the story was intriguing and well thought out. It will be interesting to see what would happen in the final two issues, as I believed Hilary to be the final villain. I also liked the art. The artist was very faithful to the looks of Patrick Macnee and Diana Rigg.
If you like The Avengers, then you should pick this up. Even if you've never seen the show, it is easy to pick up this comic series and read. It will keep you entertained and asking for more.