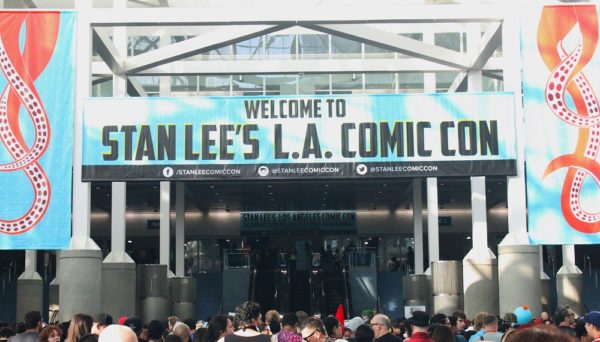 In a city like Los Angeles, it can be hard to find something both affordable and family friendly to do. That's why it's a shame that Stan Lee's L.A. Comic Con (formerly known as Comikaze) only happens a few days out of the year. It's a grand place to spend one, two, or even three days of your time — especially if you're in the market for new art, lapel pins, and Funko Pop figurines. Wait, or is that just me? Yes, I'm more a shopper than anything when attending L.A. Comic Con, but overall it had its fair share of other highlights.
Of course, the leader of the pack is almost always the cosplay. Me and my fiancé figured that Harley Quinn would be out and Wonder Woman would be in. We were right, but what we didn't expect was the sea of terrifying clowns. It wasn't one of the biggest movies for no reason. Pennywise came in all shapes, sizes, and ages. I think everyone can agree that a kid dressed as Pennywise has as much cuteness as they do horror. The same can be said for the toddler Negan stumbling around with a rubber, bloody bat in hand. Of course, speaking personally, every Beetlejuice-inspired cosplay ruled the day.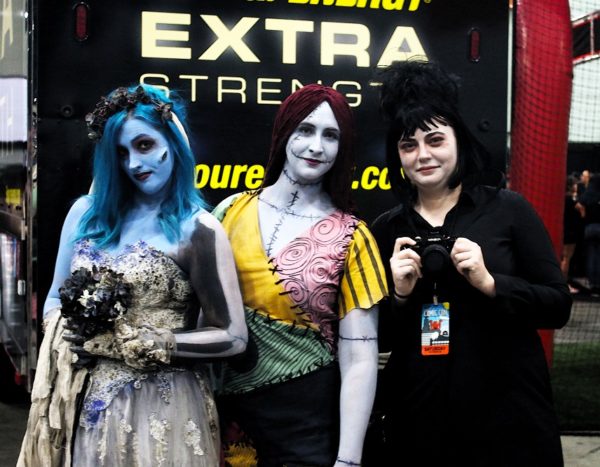 Cosplay, panels and the artist alley are things to expect each and every year, but we have to talk about what I'd call the "oddball" features of this year's Con. Powerman 5000 had a booth. Remember them? Probably not, if you weren't a teen or tween from the early '00s who lived for Hot Topic. Less strange, but still an interesting note, was Rocket Science. Actually, Rocket Science wasn't alone in the number of actual books for kids found in between booths that offered Harry Potter oven mitts and art featuring Star Wars characters as cats.
Back to the norm to be expected. Voiceover actors, Mighty Morphin Power Rangers, and famous faces from Star Trek were among the regulars. New to my eyes was WWE Superstar Rikishi. Damn, how I wish a photo with him would've been five bucks instead of well, more than the five I was willing to pay. While I'm against shelling out the amount it takes to pay a cable bill for a photo, others were not. Fans stood in line to meet Paul Reubens, the cast of Sabrina, the Teenage Witch, and the late Carrie Fisher's dog, Gary.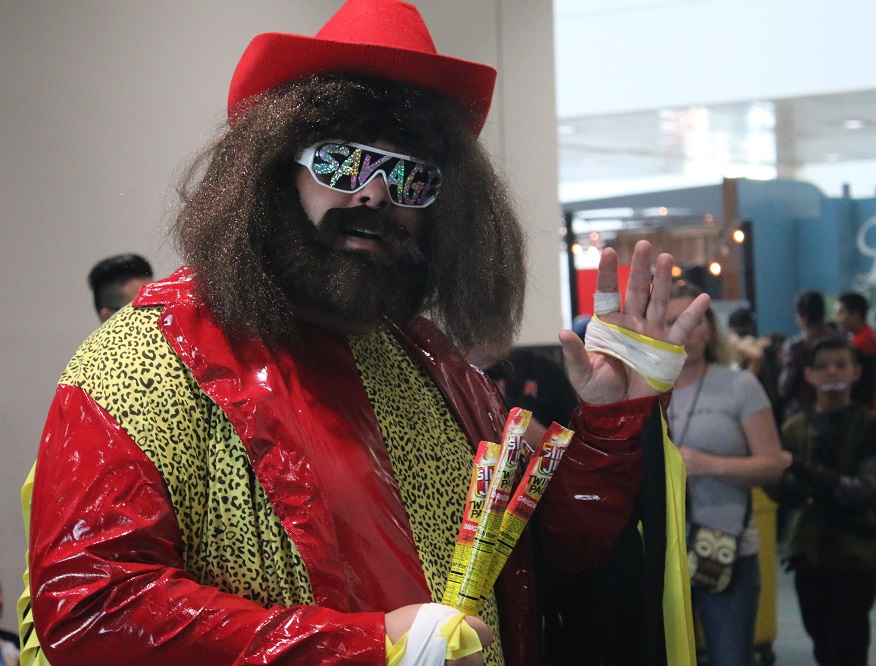 When they weren't waiting in line, they were learning about new comics like The Hunger Games' Amandla Stenberg's Niobe, as well as one based on history, Yi Soon Shin. Niobe and Yi Soon Shin were nestled in between my personal favorite people: the creatives who bring their art, crafts, and more to L.A. Comic Con. We picked up a couple Quentin Tarantino inspired prints from Justin Orr and a few from Will Terry. We may have gone overboard because our one bedroom is starting to look more like a pop culture art gallery than a home. Whatever, we'll always support Con artists. Wait, that sounds weird.
Oh yes, the panels. While these seem to be the cream of the crop at say, Comic-Con down in San Diego, they're a bit lackluster in L.A. The Black Eyed Peas were there to promote their new comic, Masters of the Sun. There was a cool panel featuring Flava Flav and Rosario Dawson. Then you had Dwayne "The Rock" Johnson, who stopped by for about 15-20 minutes to talk about Jumanji. It felt like the entire Con shut down to watch him. Which, can you blame everyone? He's truly magnetic. Even from what felt like miles away… you could feel the charm of his smile penetrate your being. Those were on the main stage and those panels either amaze or fall flat. We'll get to the latter in a second.
The panels in the smaller rooms, they feel forgotten. Walking by empty rooms makes one feel sad for the panelists. We did, however, go to one that was packed. Whoever switched the X-Men Animated Series one to a smaller room, you did them wrong. The creators, animators, and director for that series were promoting a new book that's out now entitled Previously On X-Men: The Making of an Animated Series. Stories of how no one thought it'd make it, the fights with executives, and more made me want the book and I rarely watched the show. I was more into Bump in the Night on Saturday mornings.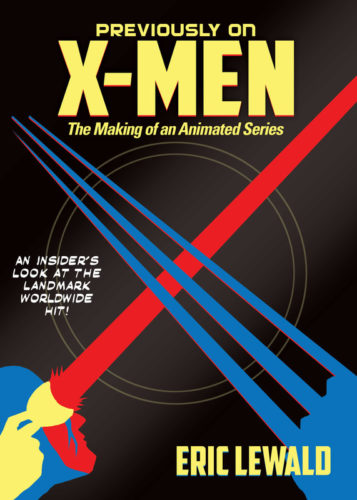 Time for the panels that fell flat. I sat in my apartment for a week or so too stoked about the Sabrina reunion panel. It was on the main stage and seemed to last five seconds. It should've been in one of the bigger rooms so: 1) We could hear and 2) Fans could have a chance to ask questions. With Stan Lee being a part of this world you'd think they could get those epic Marvel Heroes on the main stage, and then let the other pop culture wonders utilize the rooms a lot more. Plus, as a fat kid, having to stand during a panel is hell. Pure torture.
That being said, this is L.A. Comic Con's what, sixth year and already they've made amazingly huge strides from where they were that first year to where they are today. I've been going every year and I'm continuously impressed by how they take everyone's thoughts and put them into expanding their mark on Con history with each new year. In the end, though, there's no other Con I'd rather head out to because you can't beat a great, convenient place to get your fangirl on like that.