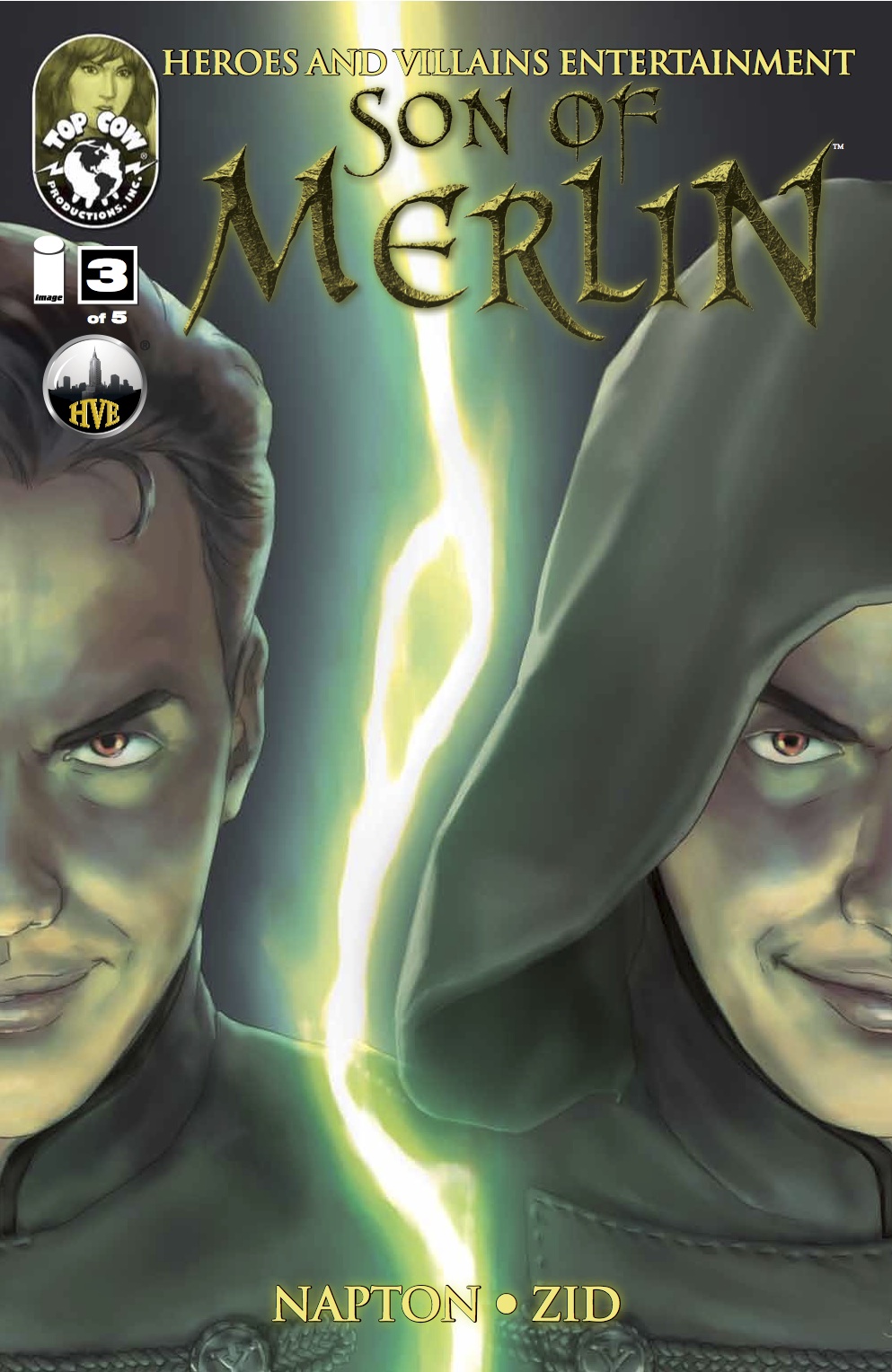 The third issue of Son Of Merlin picks up with Ywain attacking Simon and Gwen. There are two of him, which is in thanks to a spell called Bilocation. Simon and Gwen each take one of Ywain and manage to overcome them both. Simon uses most of the abilities that Gwen taught him, such as telekinesis and invisibility, to distract and deter Ywain.
Note: This recap may contain spoilers!
Together they trick both Ywains into thinking they have escaped through a window when, in fact, they snuck into Merlin's secret hideout. Once they finally get away from Ywain, Gwen comes up with a plan to sneak into Morgana Le Fey's tower for information.
Simon uses more spells that he learned to slip into the tower and impersonate a guard, hoping to break into Morgana's computer network and find where she is looking for the Stone of Giramphiel. Simon and Gwen need to get to it before Morgana does or Merlin's death will have been in vain. While Simon is hacking, Ywain comes back to the tower in shambles. Morgana heals him, and they discuss Simon and Morgana's plan to release the Keres.
Simon makes it out of the tower, even after being spotted. He and Gwen go to a safe house nearby, which just happens to be the house of Gwen's mother, Penelope. Gwen and Penelope don't have a good relationship, even though Penelope can also use magic or is well versed in magical ways. Later, as Simon and Gwen are falling asleep, they have a heart to heart conversation, not knowing a mysterious female is watching them.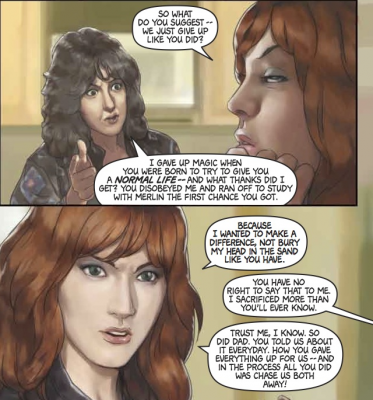 I really like where the story is going. There's enough mystery to keep the reader hooked, while keeping it grounded in the 21st century. I think it's great that Morgana uses a huge computer system to track something magical. It's a good combination of science and magic. I really want to know more about how Merlin met Simon's mother and how she managed to keep it a secret. One thing that always throws me off, though, is the naming of things without an explanation. For example, the Keres, we've seen them through Simon's vision, but we don't know what they are. I need to know what they are. Hopefully we find out in issue four.