I'm finally in a position to start getting caught up on new releases. I have a feeling this may take some time, and I may not get to everything, but I'll at least make a valiant effort. For this list, we have an album that I previewed back in April and two releases featuring DJ RoboRob.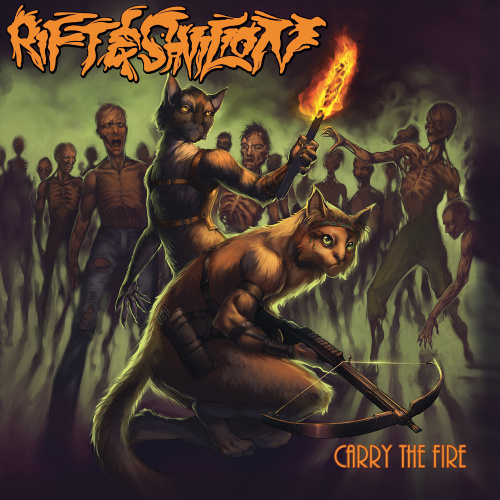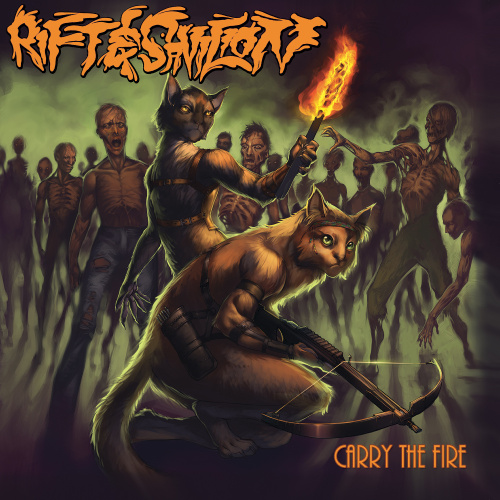 When I previewed this back in April, I was impressed with the first single, the title track. And the album delivers completely. This is, I believe, the first album for Rift using that name. He started as Selfhelp, but I know him better as The Garthim-Master. And of course, Savilion is part of "b-movie rap trio" Swamp Thing. He's mostly known for producing other people's work (at least for the past few years), although he is currently working on a solo album.
The beats by Savilion are particularly impressive, especially on "Take You Higher" and "Into This World We're Thrown." The former has an R&B feel and is probably my favorite track on the album. With guest vocals from Geneva, Wordburglar, Chokeules, and Sulfur, I suppose that should come as no surprise. The latter takes its name, as well as its main riff, from The Doors' "Riders on the Storm." Definitely not your typical nerdcore sample, but it fits the story of the song quite nicely. The Doors movie came out when I was a senior in high school, so I spent a good couple of years sort of obsessed with them and I really appreciate the way the song integrates references to the lyrics of "Riders on the Storm" as well as other Doors tracks into the geeky allusions.
Speaking of unusual nerdcore subjects, there's "Frida Kahlo," a track about the Mexican artist. OK, maybe that's not really nerdcore per se, but it's certainly not your typical subject for any kind of hip-hop. It's another song I really like, and its celebration of Frida's independent spirit reflects the indie spirit of Rift and Savilion themselves. The way they integrate imagery from Kahlo's paintings makes the track just that much cooler. And speaking of indie spirit, the final track, "F*** Dead Presidents" also captures it. Instead of desiring money, indie rappers (the track also features Ceschi, More Or Les, Jesse Dangerously, Sulfur, Mikal kHill, and Mindbender) would rather have the love of fans and other people. It's quite a fitting end to the album.
You might expect the 31-minute running time to feel too short, but each track feels complete, giving the album itself a feeling of completeness. Of course, I'd always love to hear more, but that's true of many albums. You pretty much can't go wrong with anything from Hand'Solo records, so be sure to check it out.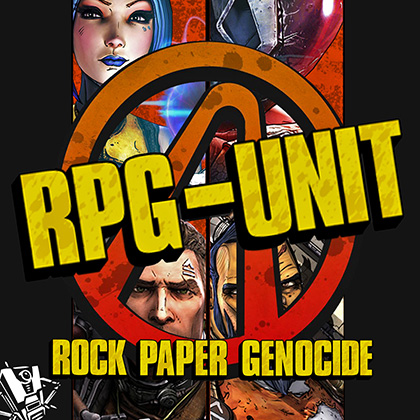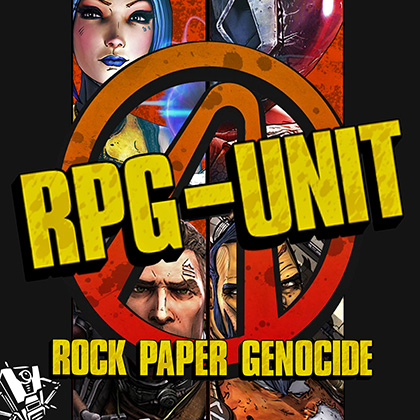 I've never actually played Borderlands, so I was a bit hesitant to check this album out. But then I saw them perform at Orlando Nerd Fest, and I knew I had to grab the album. Of course, with King Pheenix and DJ RoboRob as part of the crew, I should have known it would be great.
The four main characters of Borderlands 2 (I did at least read the Wikipedia entry about the game) are represented by different Scrub Club artists: King Pheenix as Salvador the Gunzerker, Eye-Q as Axton the Commando, Starby as Maya the Siren, and StarF as Zer0 the Assassin, with RoboRob providing beats. I may not have played the game, but the album itself does a good job of telling at least some of the story while giving insight into the characters themselves. I can't comment on the accuracy of their portrayals of the game or characters, but I can say that all four rappers bring their "A" game, keeping distinct voices consistently throughout each track. I'm hoping that we hear more from newcomers Eye-Q and Starby sometime soon.
This is probably the best Scrub Club release for some time, so even if you've never played Borderlands 2, you should really pick it up now. Like all Scrub Club releases, it's free, so you've got nothing to lose and plenty to gain!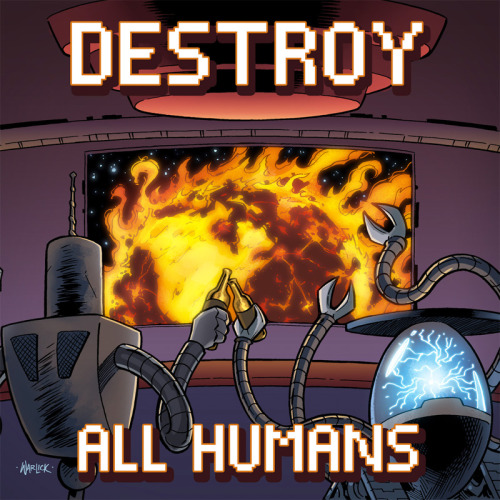 Crayondroids consists of DJ RoboRob and Beaker, with plenty of special guests providing vocals. The album is a mix of RoboRob's signature EDM / dubstep instrumentals with remixes of some well-known songs and a couple of vocal tracks. In the first category is the opening track, "We're Taking You Bitches Hostage," which I think is a reference to It's Always Sunny in Philadelphia. The other purely instrumental track is a tribute to everyone's favorite yellow almost-circle, "Pac Marks". It's kind of like an updated version of "Pac Man Fever," but way better.
The two vocal tracks are the title track, with YTCracker and Dr. Awkward, and "I F***in Know Kung Fu" with Beefy. The former is probably my favorite track, an awesome assault on humanity both aurally as well as vocally (with its theme of the destruction of the human race). YTC and Doc Awk really bring it with their vocals, while RoboRob's beats just blast away everything like some sort of alien death ray.
Beefy's track is, no surprise, pretty great as well. The title is probably a bit misleading since it's really about the NES classic Kung Fu Master (and features an "appearance" by Bruce Lee). The Crayondroids mixed in bits of the soundtrack into the beats, which is always cool to hear. I'm only slightly disappointed not to hear anything from The Matrix, even just a "Whoa" or something. Ah, well, it's still a good song.
Actually, though, it's the remixes that shine on this album. Prince's "1999" is only available if you download the whole thing from Bandcamp, and it's well worth it to do so. The same is true of the closer, a remix of "The Opener" by Schäffer the Darklord (see what they did there?). I really like the way they stripped down the music with Schäffer's vocals on this one. Rounding out the album are two remixed Queen tracks: "Another One Bites the Dust" and "Fat Bottomed Girls." The latter is particularly great, with the "fat bottom" describing both the girls as well as the remixed beats.
The Crayondroids' album is available on Bandcamp as a "name your price," and they encourage you to grab it for free. Of course, if you can throw them a couple of bucks, I bet they'd appreciate it as well.