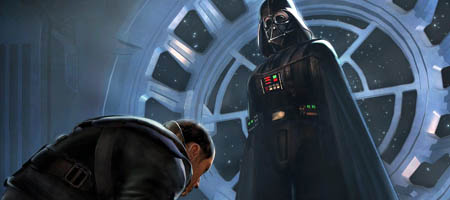 Another E3 has come and gone, and, for better or for worse, we've seen the latest on most of the biggest (and smallest) video games for the coming year. In the wake of the conference, here's a look at the ten games I'm most hyped for. It wasn't easy to narrow the list down to ten, but here you go.

10. LittleBigPlanet (PS3)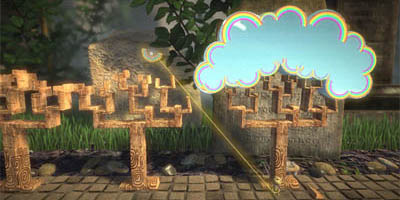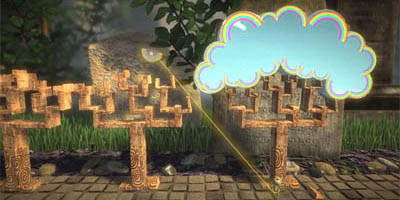 This game has been in the works for quite a while, and it finally looks like it's close to being in gamers' hands with a current release date of October 2008. The game puts you in the role of Sackboy or Sackgirl, a little burlap ragdoll sort of character. You must use your wits, as well as your environment, to traverse levels comprised of puzzles that rely on the game's robust physics engine. The cuteness, combined with the deep and strategic levels, along with the plethora of user-created content that will be available, make this game the PS3 exclusive to get.
9. Resident Evil 5 (PS3, XBox 360)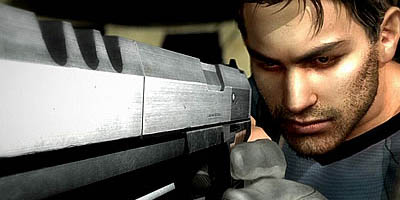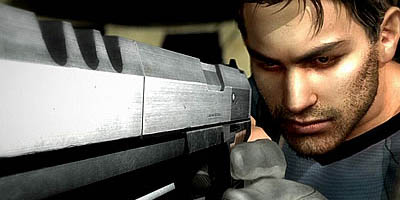 With a development that's been rife with controversy, the newest installment in the zombie-busting survival horror series is nearing completion. Resident Evil 4 redefined the third person shooter, and RE5 looks to take that even further with co-op gameplay and a gripping story of bioterror that leaves behind many of the traditional trappings of Resident Evil. It's due out in March of next year.
8. Rock Band 2 (XBox 360, PS3, Wii)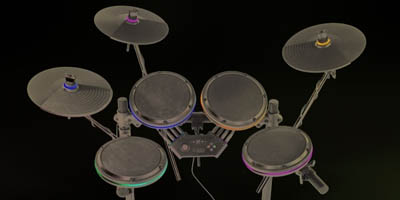 The music game that took the world by storm last year and finally gave Guitar Hero some much needed competition is back this year with a brand new installment. Featuring 84 new songs and several new gameplay modes, Rock Band 2 also boasts reverse compatibility for song downloads, meaning that by the end of the year there should be a library of more than 500 songs available for play. Add in to that the new and awesomely redesigned instruments that will accompany the sequel's release, and you have a winning combination.
7. Mirror's Edge (XBox 360, PS3, PC)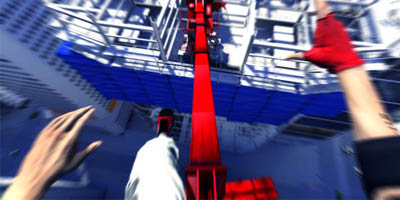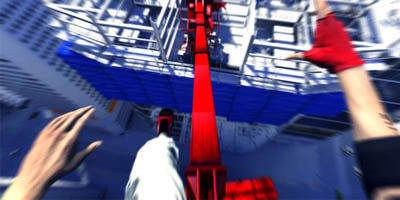 In a gaming world of same old wartime shooters and grimy environments, Mirror's Edge is a breath of fresh air. It's set in a dystopian society where you play a messenger, or "runner", who has to traverse urban landscapes while avoiding the totalitarian government. The game relies heavily on environmental interaction and looks to provide a brightly colored and crisply built gaming version of parkour. The end result is a gorgeous game filled with breathtaking leaps and amazing interactions.
6. Champions Online (PC, XBox 360)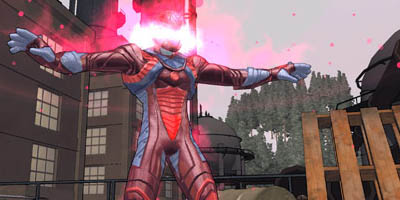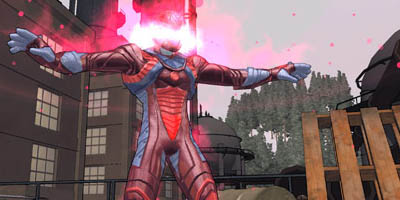 The spiritual successor to City of Heroes, Champions Online is the new superhero massively multiplayer game being built by Cryptic Studios. It is based on the popular traditional Champions roleplaying game. While any non-fantasy MMO is appreciated at this point, Champions looks like it will go above and beyond by providing a deeper level of character customization and power integration than we've ever seen in a game like this. City of Heroes set the previous bar for personalizing your character, and Champions will break through that benchmark easily, while taking the fight out of a single city and placing it in wildly varied settings around the world and into space.
5. Diablo III (PC)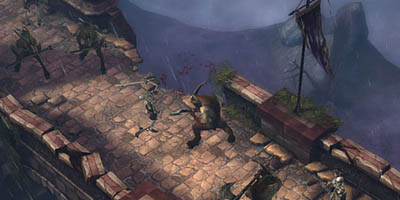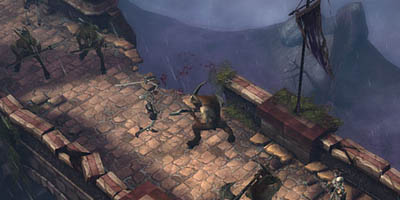 Blizzard unleashed the announcement of Diablo III shortly before E3, and it will be the new standard in hack and slash RPG's. Extensively detailed gameplay videos already have ratcheted the worldwide hype for this game up to amazing levels, and it's only going to get higher prior to the game's release. I missed out on playing the first two Diablos due to my then-PC's woefully low stats. You can bet this third game won't be one I'll bypass.
4. Spore (PC)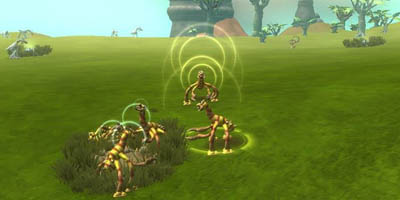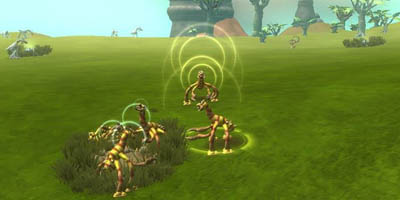 It's hard not to have heard about Spore, considering the constant hype that's surrounded Will Wright's latest non-Sims venture. In case you haven't heard, here's what it's all about: You begin with a tiny microscopic organism and guide it through its development cycle and evolution into a full-fledged creature. You then guide your creature as it multiplies, forms a society, and eventually develops new technology and launches into space. I can't think of another game that's had this ambitious a scope, and with Will Wright at the helm, I have complete confidence that it's going to be amazing.
3. Star Wars: The Force Unleashed (PC, XBox 360, PS3, Wii)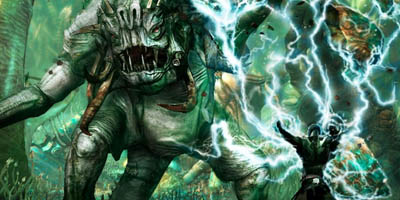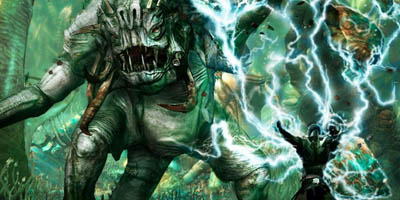 Placing you in the role of Darth Vader's secret Sith apprentice and launching you into an epic story set between Star Wars Episodes 3 and 4, The Force Unleashed has every reason to be the best Star Wars video game ever. In development at Lucasfilm, the game will present you with a host of Force abilities and will let you interact with your enemies and environments through unprecedented uses of game physics. The Force Unleashed will add a new chapter to the Star Wars saga while giving us a ton of Force choking fun.
2. The Agency (PC, PS3)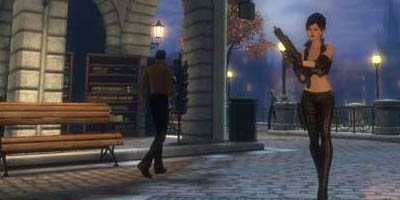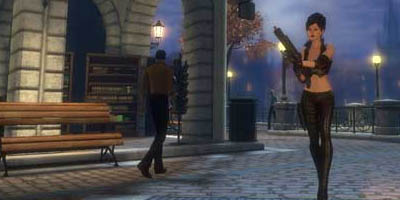 In development by Sony Online Entertainment, The Agency is a massively multiplayer online RPG that puts a new spin on an increasingly crowded genre. Rather than dropping into the easy and familiar fantasy or sci-fi settings, this game puts players in the roles of superspies. You can choose how your spy develops and do your spying clandestinely or with guns blazing. A robust minion system that allows you to build your own agency through the acquisition of NPC operatives rounds out what looks to be the coolest upcoming MMO.
1. Fable 2 (XBox 360)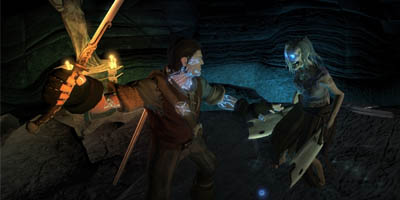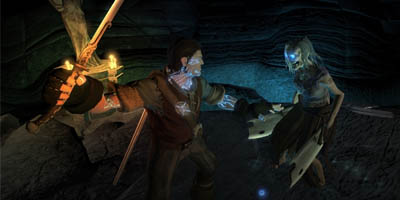 Peter Molyneux has burned us innumerable times by failing to deliver all of his ambitious promises on upcoming games (see Black and White, the first Fable, etc). This time, however, there's every reason to believe his promises of godliness via this game will turn out to be true. The recent showing at E3, as well as the announcement that the game is completely finished and will be released in October, make me believe that we will, as promised, be able to shape and develop our character as we traverse a fully interactive and living game world where everything is acquirable, from spouses to homes to entire kingdoms.
Honorable Mentions
Like last year, this is going to be a great year for video gaming. There are so many new releases that look fantastic that it was very hard to choose just ten for this list. While these are indeed the ten games I'm most looking forward to, here are five more that almost made the cut:
APB – A new MMO that boils down to a game of cops and robbers in a persistent world.
Saint's Row 2 – Whether it's the crazed Gary Busey trailers or the itch to play something that looks like it'll be GTA on steroids, I'm definitely looking forward to Saint's Row 2.
Marvel Ultimate Alliance 2 – Rumor has it that this sequel will feature the Marvel Civil War storyline and will feature more teamwork, leading to fusion powers between heroes. Sign me up.
Portal: Still Alive – All we know about this game for now is that GLaDOS announced it in her perpetually oscillating electronic voice at E3. More Portal is always a good thing.
Last Minute Additions
After posting the list, I was reminded of some games that I am indeed very excited about but that somehow slipped my mind while the list was being made. I'll add any that warrant adding here:
Fallout 3 – I have no idea how I forgot this one. I'm so excited about the impending release of this post-apocalyptic RPG that I'm about to go back and replay the first two games. Thanks to chadwalters23 for this catch!