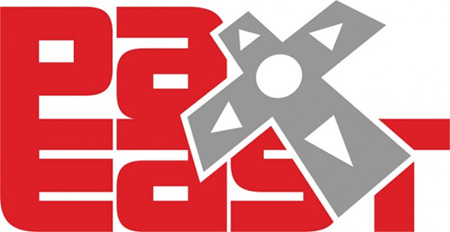 Everyone knows that PAX is a great convention for gamers, but did you know that the event also features a wide range of musical acts as well? After having a highly successful first year, PAX East is bringing back some of gaming's most popular music artists to Boston.
According to a press release:
The celebration of all things gaming at PAX East will be highlighted by music from hip hop to orchestral performances. The full list of acts includes:

Jonathan Coulton
MC Frontalot
Metroid Metal
Paul and Storm
The Protomen
The Video Game Orchestra

The music performances at the first annual PAX East were some of the best attended events at the festival.

"The first year reception to the music artists was phenomenal. We had packed crowds and had to turn a lot of people away at the door," said Robert Khoo of Penny Arcade. "As long as we keep seeing that kind of passion and excitement we're going to keep bringing the concerts back every year."

The PAX East festival includes a wide range of gaming including pen-and-paper, tabletop, CCG, PC and console video games. Fans will attend panel discussions, concerts, tournaments and see the latest and future titles in a huge exhibition hall. PAX East launched in 2010 and brought in more than 50,000 attendees.

The pre-registration cost is $55 for three-day and $35 for single day passes. The passes are all-access for events, concerts, parties, panels and freeplay areas. PAX registration is at the official site.
This will be my second time at PAX, first time in Boston, and while I don't know yet if I'll be going to any of these concerts I'd love to hear from any of the Fandomania readers that will be there this year! The show runs Friday, March 11 through Sunday, March 13 at the Boston Convention & Exhibition Center.