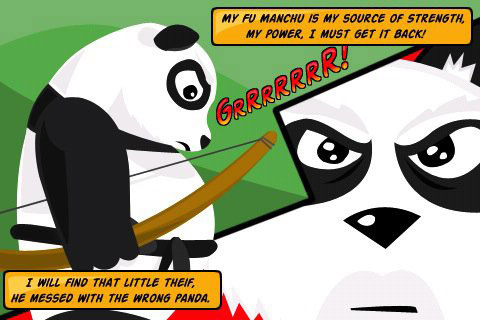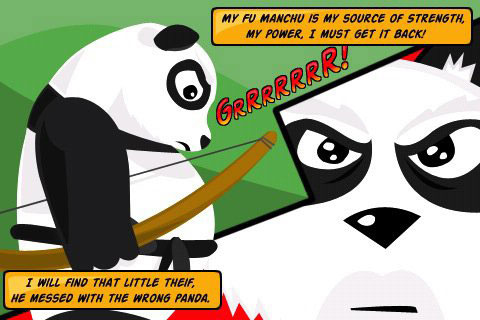 Tired of playing the same old games on your Apple iPhone and iPod Touch? If that's the case, then independent development studio FizzPow Games's latest iPhone and iPod touch game release, PandaMania: Legend of the Fu Manchu, may be just what you're looking for. PandaMania puts the power of the new "bow defense" genre into the palm of your hand with original arcade action that will have both casual and hardcore gamers hooked in no time! PandaMania: Legend of the Fu Manchu was made available in the iTunes App Store on March 17th and is now available for a special introductory price of $1.99.
"PandaMania offers endless amounts of gameplay elements sure to keep you playing for hours," Michael Stockwell, founder of FizzPow Games, commented. "From upgrades to enemies, power ups to combos, users are continually challenged to build their skill level while increasing their scores in order to dominate the land. So take aim, young bowmaster! Destroy the hordes of baddies to regain your honor and recover your Fu Manchu!"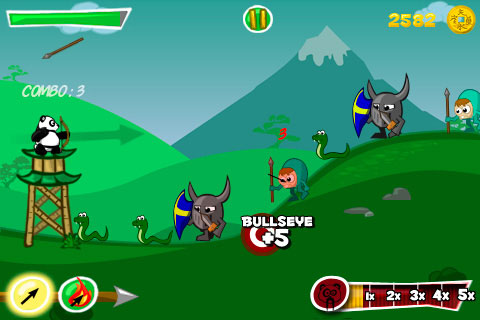 PandaMania players will set out with their bow and arrow in search of the evil enemy who has stolen their most essential source of strength, the epic Fu Manchu mustache. The game will put players' archery skills to the test as they traverse the PandaMania universe in an effort to regain their power. As players traverse the PandaMania landscape, fighting evil bosses and freeing villages taken captive by hordes of bandits along the way, they will have to upgrade their arrows, shooting ability and power in order to conquer the villain who has stolen their Fu Manchu and to become the bravest warrior in the land!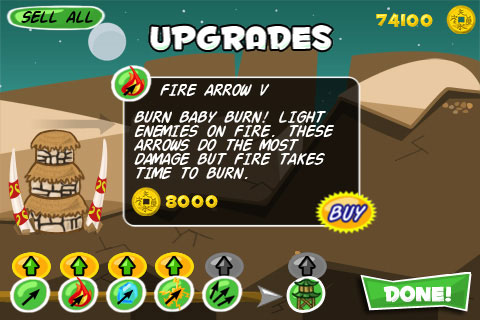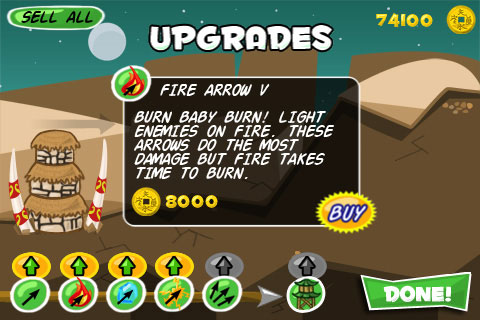 PandaMania: Legend of the Fu Manchu features include:
Intense arcade-style tower defense action with 50 challenging and unique levels
Progressive storyline filled with hilarious comic graphics
Levels that span five diverse lands from rolling green mountains to towering volcanoes
Each land presents new and creative boss fights, challenging you to find the enemy's weakness in order to achieve victory!
Numerous upgrades will keep you and your bow one step ahead of the advancing hordes!
For more information about PandaMania: Legend of the Fu Manchu, visit the App's Facebook page. To learn more about FizzPow Games, founded in the spring of 2009 by Michael Stockwell, visit the company's official web page.