Every year I take a look at the Oscar nominees and judge them based only on their trailers. Here we go with the 2015 nominees!
American Sniper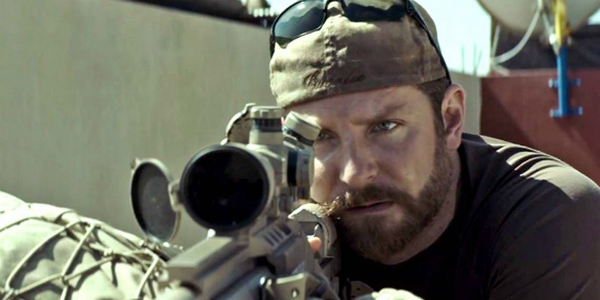 Trailer Rundown: A quiet war movie with that guy from The Hangover with very little talking that deals with the mentality of Vets when they head home.
Will I Ever See It? No. I'm not one for this kinds of movie and I'm not a Bradley Cooper fan so I have no need for this in my life.
Chances of Winning: Not a chance. I'm surprised it's even nominated.
Birdman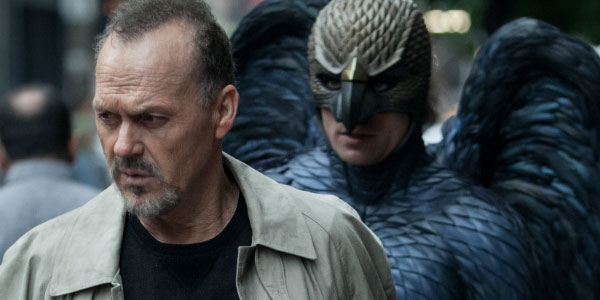 Trailer Rundown: Watching the trailer now, I would've never guessed it was going to promoted as a comedy. To me this is an in depth look at the story of Robert Downey Jr.'s life in 15 years.
Will I Ever See It? Sadly, I have seen this one and usually I try not to but it was on and I watched. Will I see it again? Maybe; the ending is one of those hipster "what the hell just happened" endings that maybe someone who thinks they're deep can break down for me.
Chances of Winning: It's a frontrunner and it wouldn't be a surprise win but Boyhood just has more power behind it.
Boyhood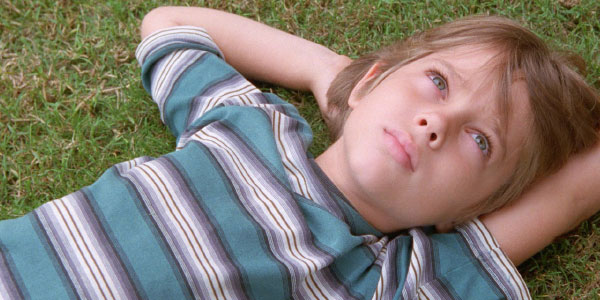 Trailer Rundown: The trailer is its own hype man. If you haven't heard — it's one of the coolest things ever done in movies. They filmed the same cast over 12 years and really, anyone attempting to pull that off again will fail. Maybe in 20 years someone can try but it won't be respected as much. Anyways, the trailer to me is more about how impressive the 12-year thing is instead of the story itself.
Will I Ever See It? Of course. Other than animation, coming of age tales are my favorite and this is the first time I'll get to see the kid actually come of age instead of just seeing an assortment of actors portraying the same character.
Chances of Winning: It's won almost everything so far, so the likelihood of this walking away with the Best Picture award is 100%. It's not so much because of the story, but the risk of the filmmaking process. Imagine, that director and the cast could've gotten no recognition and just wasted over a decade.
The Grand Budapest Hotel

Trailer Rundown: A lobby boy at a hotel and his boss/mentor who is accused of murder in one of those Wes Anderson movies that I'm not cool enough to appreciate and understand.
Will I Ever See It? No, the first and last time I gave this guy's movie a chance, I was disappointed. Never again.
Chances of Winning: It won a Globe I believe, so hey, it could happen but it'd be the upset of the night for anyone with money on the Oscars because almost everyone's going for Boyhood and Birdman.
The Imitation Game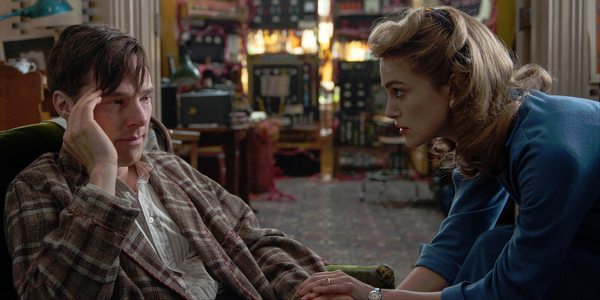 Trailer Rundown: Another movie set in war time, only not on the field. It's based on a true story, which moviegoers love. They're breaking Nazi codes and blah, blah, blah.
Will I Ever See It? Um… yeah, no.
Chances of Winning: No chance. How many people even saw this or were even talking about this one?
Selma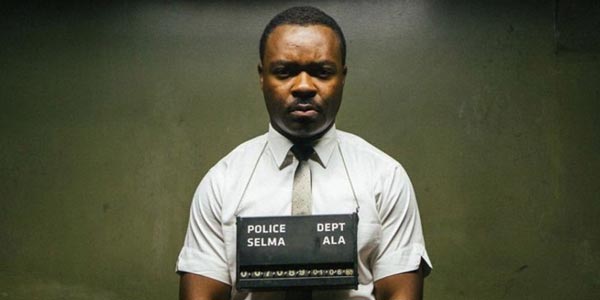 Trailer Rundown: Surprisingly, this isn't a cradle-to-grave biography. Instead it's about one of the biggest Civil Rights moments in history. That's to be respected, as well as the imagery created with the violence…
Will I Ever See It? For sure. It's another one I'll have to watch by my lonesome though.
Chances of Winning: Slim. It came out too late and was highly overlooked. The song will likely be the only win this one walks away with on the big night.
The Theory of Everything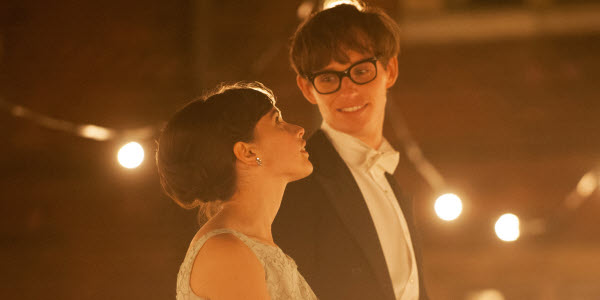 Trailer Rundown: This story has been told before with that man with the funny name playing the lead. This time, however, it looks to be done way better. When you first hear about a movie like this, you don't realize the love story that sits at its core. That's the winning element here.
Will I Ever See It? Most definitely. It's one of those movies I watch by myself because I'm sure I'll be a runny nose, crying mess.
Chances of Winning: It won't win Best Picture, but Eddie Redmayne will take the Best Actor award.
Whiplash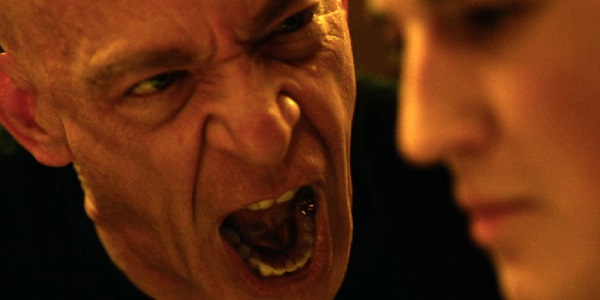 Trailer Rundown: A kid in a jazz orchestra with an intense teacher. It's like a respected Drumline.
Will I Ever See It? I'm more of a Drumline kind of girl. Hey, that was a really good movie.
Chances of Winning: Nope, it's just not as striking as some of the others.