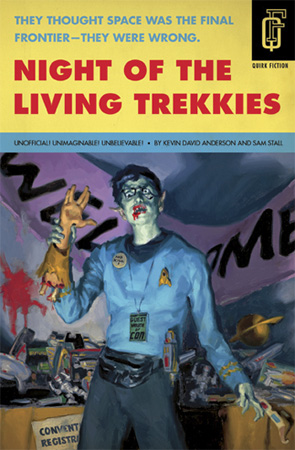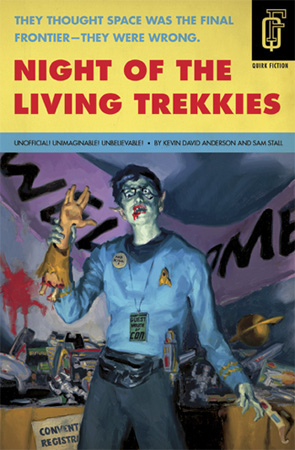 Two days ago, Quirk Books released the official trailer for one of its most imaginative mash-up novels yet: Night of the Living Trekkies, by Kevin David Anderson and Sam Stall. Personally, I've never seen the point of releasing trailers for books; after all, books are something you read, while trailers are something you watch. Yet in a day and age when novels are cinematically adapted left and right, sometimes even before they're published, and movies and television shows frequently spawn series of novels, the book trailer prevails.
Unlike the majority of the book trailers that I've seen in the past, the trailer for Night of the Living Trekkies not only features relatively impressive production values, but also is extremely entertaining to watch. Of course, I'm a die-hard zombie movie fan, so I'll leave it to you to decide for yourselves what you think of Quirk Books' official trailer for Night of the Living Trekkies.
Night of the Living Trekkies is available wherever books are sold. For more information on this or any of Quirk's other mash-up novels, visit Quirk's official website. Don't forget to check back with us here at Fandomania for a forthcoming review of this Star Trek zombie novel.