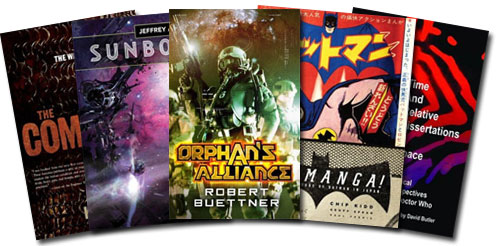 Howdy folks! This is the third installment of the exciting October releases. I had to break up what was going to be part 3 into a part 3 and 4 just because there are so many great books coming out!  One of them, Orphan's Alliance, is being released by Robert Buettner, an author we interviewed for the podcast!  I hope you've been saving your pennies because that's not the only one you'll want to pick up.  So without further introduction, here is the list.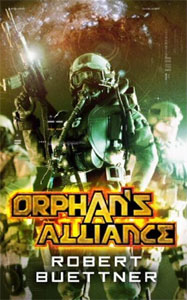 Orphan's Alliance is coming out October 28th through Orbit books. Humans have been discovered on the Outworlds. And the Army decides to send emissaries. Emissaries like Jason Wander. As intraplanetary conflicts rage around him, and the personal stakes get ever higher, Jason finds that playing planet-hopping politician can be harder than commanding armies. When united mankind squares off to battle the Slugs for a precious interstellar crossroad, Jason will discover that the most dangerous enemy may be the one he least expects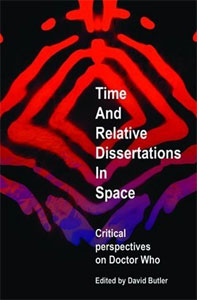 Time and Relative Dissertations in Space is being released October 28th through Manchester University Press. This book is the first study of "Doctor Who" to explore the Doctor's adventures in all their manifestations: on television, audio, in print and beyond. Although focusing on the original series (1963-89), the collection recognizes that Doctor Who is a cultural phenomenon that has been "told" in many ways through a myriad of texts. Combining essays from academics as well as practitioners who have contributed to the ongoing narrative of Doctor Who, the collection encourages debate with contrasting opinions on the strengths (and weaknesses) of the program, offering a multi-perspective view of Doctor Who and the reasons for its endurance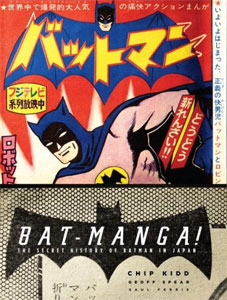 Bat-Manga! is being released on October 28 through Pantheon. In 1966, during the height of the first Batman craze, a weekly Japanese manga anthology for boys, Shonen King, licensed the rights to commission its own Batman and Robin stories. A year later, the stories stopped. They were never collected in Japan, and never translated into English. Now, in this gorgeously produced book, hundreds of pages of Batman-manga comics more than four decades old are translated for the first time, appearing alongside stunning photographs of the world's most comprehensive collection of vintage Japanese Batman toys. This is The Dynamic Duo as you've never seen them: with a distinctly Japanese, atomic-age twist as they battle aliens, mutated dinosaurs, and villains who won't stay dead.
4) Sunborn by Jeffrey A. Carver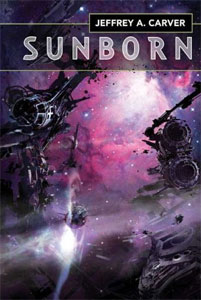 Sunborn is being released October 28 by Tor Books. John Bandicut and several aliens and artificial intelligences have been thrown together by a force greater than themselves to prevent cataclysmic disasters on an interstellar scale. Now, before they can take a break after a world-saving mission, they are pulled into a waystation that is being threatened by highly destructive gravity waves. The waves are part of a much larger problem. Something is causing stars to become unstable and go prematurely nova–they're being murdered. When the waystation is destroyed by the gravity waves, Bandicut and his crew barely escape on a jury-rigged ship. Their destination is a star nursery in the Orion Nebula, where sentient stars are being driven to destruction by an artificial intelligence bent on remaking the cosmos in its own image.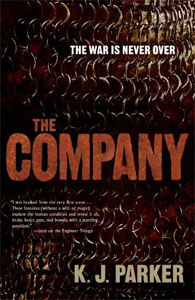 The Company is being released October 29 through Orbit. Hoping for a better life, five war veterans colonize an abandoned island. They take with them everything they could possibly need – food, clothes, tools, weapons, even wives. But an unanticipated discovery shatters their dream and replaces it with a very different one. The colonists feel sure that their friendship will keep them together. Only then do they begin to realize that they've brought with them rather more than they bargained for. For one of them, it seems, has been hiding a terrible secret from the rest of the company. And when the truth begins to emerge, it soon becomes clear that the war is far from over.
October 21st Releases:
6) Living with the Dead
by Kelly Armstrong
7) Watching the Watchmen
by Dave Gibbons, Chip Kidd, and Mike Essl
8) Star Wars (r) Millennium Falcon
by James Luceno
October 23rd Releases:
9) Doctor Who: The Doctor Trap
by Simon Messingham
10) Doctor Who: Ghosts Of India
by Mark Morris
October 28th Releases:
11) Quofum
by Alan Dean Foster
12) V: The Original Miniseries (V)
by Kenneth Johnson and A. C. Crispin
13) All the Windwracked Stars
by Elizabeth Bear
14) Prince of Stories: The Many Worlds of Neil Gaiman
by Hank Wagner, Christopher Golden, and Stephen R. Bissette, with a Foreword by Terry Pratchett
15) Galactic Corps: Book Two of the Inheritance Trilogy
by Ian Douglas
16) Kris Longknife: Intrepid
by Mike Shepherd
17) Gears of War Aspho Fields
by Karen Traviss
18) The Clone Elite
by Steven L. Kent
A.C. Crispin
,
Chip Kidd
,
Christopher Golden
,
Dave Gibbons
,
David Butler
,
Elizabeth Bear
,
Hank Wagner
,
Ian Douglas
,
James Luceno
,
John Bandicut
,
K.J. Parker
,
Karen Traviss
,
Kelly Armstrong
,
Kenneth Johnson
,
Mark Morris
,
Mike Essl
,
Mike Shepherd
,
Robert Buettner
,
Simon Messingham
,
Stephen R. Bissette
,
Steven L. Kent
,
Terry Pratchett