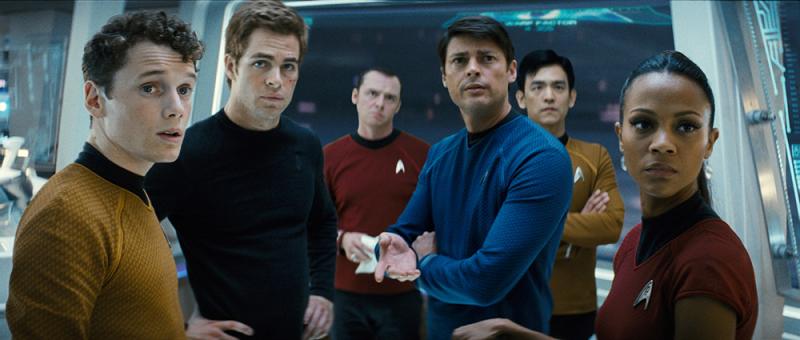 Starring: Chris Pine, Zachary Quinto, Karl Urban, John Cho, Bruce Greenwood, Zoe Saldana, Simon Pegg, Anton Yelchin, Eric Bana, and some spoilery cameos!
Written by: Alex Kurtzman and Robert Orci
Directed by: J.J. Abrams
SYNOPSIS: James Tiberius Kirk is born as his father dies valiantly standing his ground against an aggressive Romulan ship with highly advanced technology. Twenty-five years later, Kirk (Pine) is a gifted young rebel, eager to prove his worth in Starfleet. The opportunity arises when the same Romulan ship returns to finish the job it started twenty-five years ago. Before the fledgling crew of the Enterprise is able to combat this threat, they first have to calm the waters on board their own ship as friction builds between the hot-headed Kirk and the emotionally-deprived Spock (Quinto).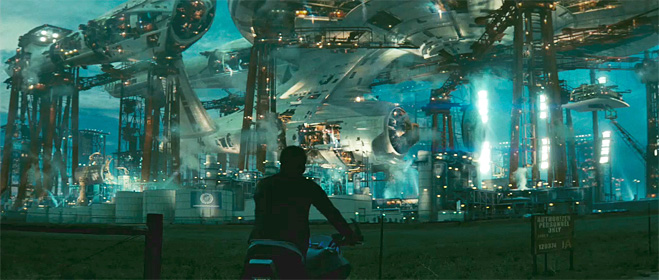 ANALYSIS: Okay, the summer has officially started for me. Granted, I wasn't expecting another Summer of '08, but every summer always has that one diamond in the rough.
It may be a bit presumptuous to say this, but I have a feeling that Star Trek may be that very diamond. J.J. Abrams (Alias, Lost, Fringe, and M:I3) has taken it upon himself to resurrect the dogged Star Trek franchise, and in doing so, he has created an entry into the series that accomplishes the spry feat of being a reboot, a prequel, and a sequel all at the same time! After heavy post-screening deliberation, you come to the realization of how intricate the story is, yet it never alienates the masses.
Screenwriters Kurtzman and Orci (Transformers and Fringe) seriously show their fearlessness by taking a beloved series in different direction, but with total fidelity to the series — restoring the franchise back to the essence of what Star Trek was always meant to be. Indeed, going back to the beginning is the logical (snicker) road to rebooting the series. After all, it worked for Batman and James Bond. However, what separates Star Trek from the aforementioned reboots is that this film seamlessly links with the previous ten Star Trek films and the TV series, and actually contributes to the continuity as it has progressed. I really can't elaborate too much. Even though I warned about spoilers, the story developments in this film are so electrifying I just can't bring myself to ruin it for you. Suffice it to say that this entry into the series is a pure, finely-crafted science fiction story worthy of Gene Roddenberry's vision. I will also add that the writers show off their geek cred by inserting every beloved catchphrase into the film, but never once does it feel like it's there just to be there. On a related note, Abrams directs the dialogue so well that he is able to make an early recitation of "Live Long and Prosper" sound like Spock's version of "F*&% YOU!" Best of all, it never feels out of character.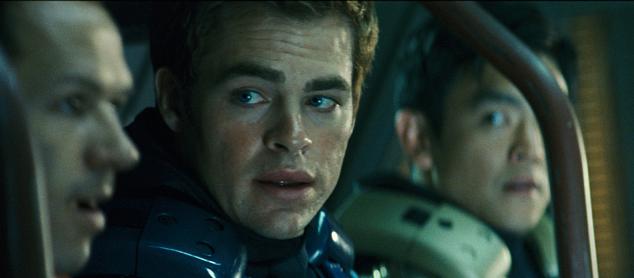 Now, many can attest I've never been a colossal fan of J.J. Abrams. After many attempts to enjoy Lost, it just always came off as needlessly confusing. I will say to his benefit, though: he was definitely the heart and soul of what made Mission: Impossible III an above average threequel. He definitely understands how to balance plot and spectacle. It is a gift which he utilizes to the fullest with Star Trek. This film literally never stops. There is ne'er a dull moment, and there is never an action sequence that overshadows the story and character development. Another admirable trait for which Abrams displays amazing prowess is his ability to stage a scene and balance the humor and drama with incredible precision one scene at a time. You'll see scenes where the characters are in the thick of danger, and then Abrams lightens the mood with a touch of humor that loosens the intensity just enough to make the scenes more dynamic. I guess you can say that Abrams is gradually winning me over, and his collaborations with Kurtzman and Orci have clearly scored them all another home run — leading me to consider watching Fringe when it comes out on DVD. (I still ain't too hot on Lost though.)
Now, I'm sure you all want to hear about the most controversial component. Naturally, I'm talking about the cast: do they have the same magic of the original crew? I can humbly say that, many times, I felt like I was watching the original crew. Their dynamic is completely intact, and is actually enhanced as we witness the foundations being laid for the crew we all know and love. I must salute the casting choices. When it comes to recasting beloved characters, it always pays to cast relatively unknown actors. It also pays to make completely off-the-wall casting choices. Going down the list: Pine effortlessly shows us a side of James T. Kirk that Shatner was unable to show us. We are finally able to see that Kirk's seemingly rebellious tendencies were always there, and when we compare this Kirk to the Kirk we've known in the past, we develop a new respect for the character as Captain. Pine never goes on auto pilot, and he never sleepwalks through a scene. He is the James Kirk that we thought we'd never see again.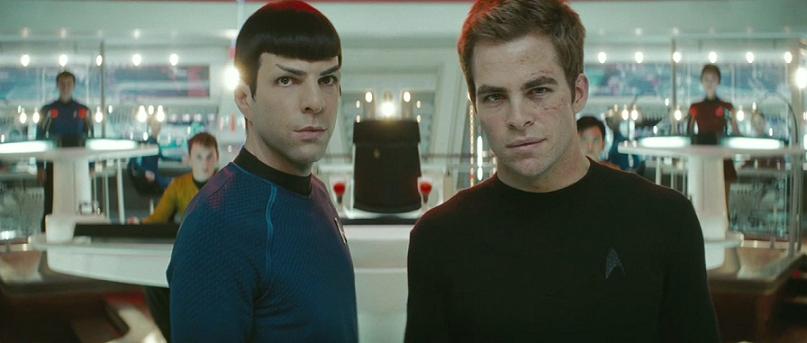 The casting choice for Spock was practically a no-brainer (…I can't believe I said no-brainer) and, indeed, after seeing Zachary Quinto's striking portrayal of Spock, we are overjoyed to see our faith rewarded. Without being spoilery, there is a scene that shows how right for the role Quinto is. Trust me, you'll know the scene when you see it. The casting choice which most took me off guard was Karl Urban (Eomer from Lord of the Rings) as Dr. McCoy. I had always figured they would cast someone like Gary Sinise in the role, so you can imagine my immediate surprise as to how dead-on Urban is when he walks in. Now I'm jumping ahead, but since we're on the subject of being dead-on, was there really ANY doubt that Simon Pegg was gonna deliver the goods as Mr. Scott? Pegg has proven that he has an unrivaled ability to inject himself into any type of genre, whether it be horror, comedy, action, or sci-fi, and just be consistently perfect throughout.
This film also gives unexpected moments to shine for John Cho's (Harold and Kumar) Sulu — particularly his ability to kick butt with a sword. As for Yelchin's Chekov, I would actually go so far as to say that he has mastered the Russian dialect better than his predecessor. Don't let your heads explode, Trekkies; I'll still say Koenig's accent aided him in being easier to understand. You could say that Yelchin's accent is too good — so good they wrote in a hilarious bit which heckles him for how good it is. Zoe Saldana (Pirates of the Caribbean) elevates Uhura beyond the woman in the background with the weird thing in her ear. Matter of fact, I've never seen so much emphasis being given to Uhura in all of the films. It also does my heart good to see that the screenwriters took it upon themselves to go into meticulous detail regarding the intricacies of what she does on the ship. The cast as a whole never once cashes in on their youth or their looks, and instead invest themselves in embodying these beloved characters with complete conviction as they face off against the psychotic Romulan Nero, played by the reliably sinister Eric Bana.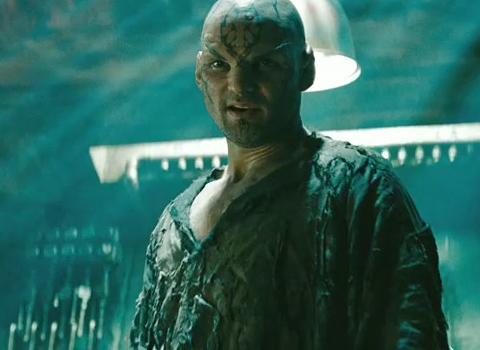 So, after the summer season started off with a piddly whimper, a whimper which proved that even Adamantium claws can get dull, J.J. Abrams and company deliver something so special that Star Trek fans may actually have more potent ammunition to add to their artillery in their endless war with the Star Wars fans. It has recently become a wonderful trend in movies to take beloved franchises back to the drawing board, and give them a much needed overhaul, and I can say that thanks to this trend, the Enterprise has never looked better.
ESSENTIALLY: A fantastic reboot of a stagnant franchise which hits maximum warp on all aspects of production, assuring sci-fi fans that Star Trek will always Live Long and Prosper.
FINAL GRADE: A+ (With Honors)