For the past couple of days, John has been revisiting the most memorable events and releases in his fandoms over the past year. Today he wraps it up with his two biggest releases in gaming for 2008.
Grand Theft Auto IV: Stealing the gaming market once again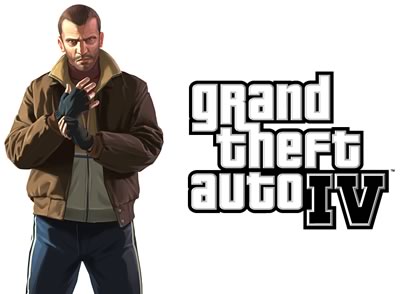 At this point there are countless imitators out there. Some have merit, some not so much, but every gaming enthusiast will always continue to pledge allegiance to the game series that started it all. Now the open ended chaos-fest which is Rockstar's Grand Theft Auto series is out on the next gen platforms, and Liberty City is brought to glorious high-def life. The vistas are gorgeous, the cars are plentiful, and the rogues gallery is more eclectic than ever. Many tines I found my heart skipping a beat when I drove down the Algonquin Bridge to see a beautiful skyline which could be the real deal for all I knew. The extra bonus on this entry into the series was the substantial story revolving around the tortured war veteran Niko Bellic. One of the things that has always had me coming back to the GTA series are the characters you got to control, and Niko Bellic is one of the most multidimensional additions to the line-up of great GTA protagonists. I've played through the game about three times now. I go off play other games, but I always find myself coming back to Liberty City.
Rock Band 2: The ultimate party game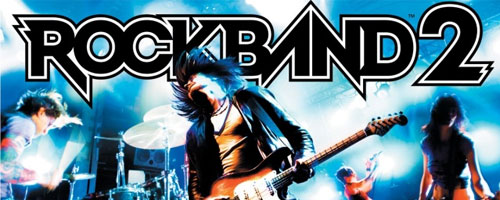 My love of this game comes primarily from the fact that it's a game that unites all of us in the real world. Personally, I'm not an advocate of online gaming. I find it to be extremely antisocial and reclusive. Rock Band is a blessing because the best way to embrace the game is to gather your friends together to play it. All your friends can gather round to make like The Beatles and rock out with some of the great rock tunes old and new. The best part of all is that you can upload all the songs from Rock Band 1 into Rock Band 2, expanding your band's repertoire. This game is a must have for gamers and non gamers alike because the joy of it lies in the fun to be had with fellow music enthusiasts, particularly at parties as it also doubles as a great music resource.
So, those are the highlights of 2008 for me. All I can say now is BRING IT ON, 2009! You've got a hard act to follow.