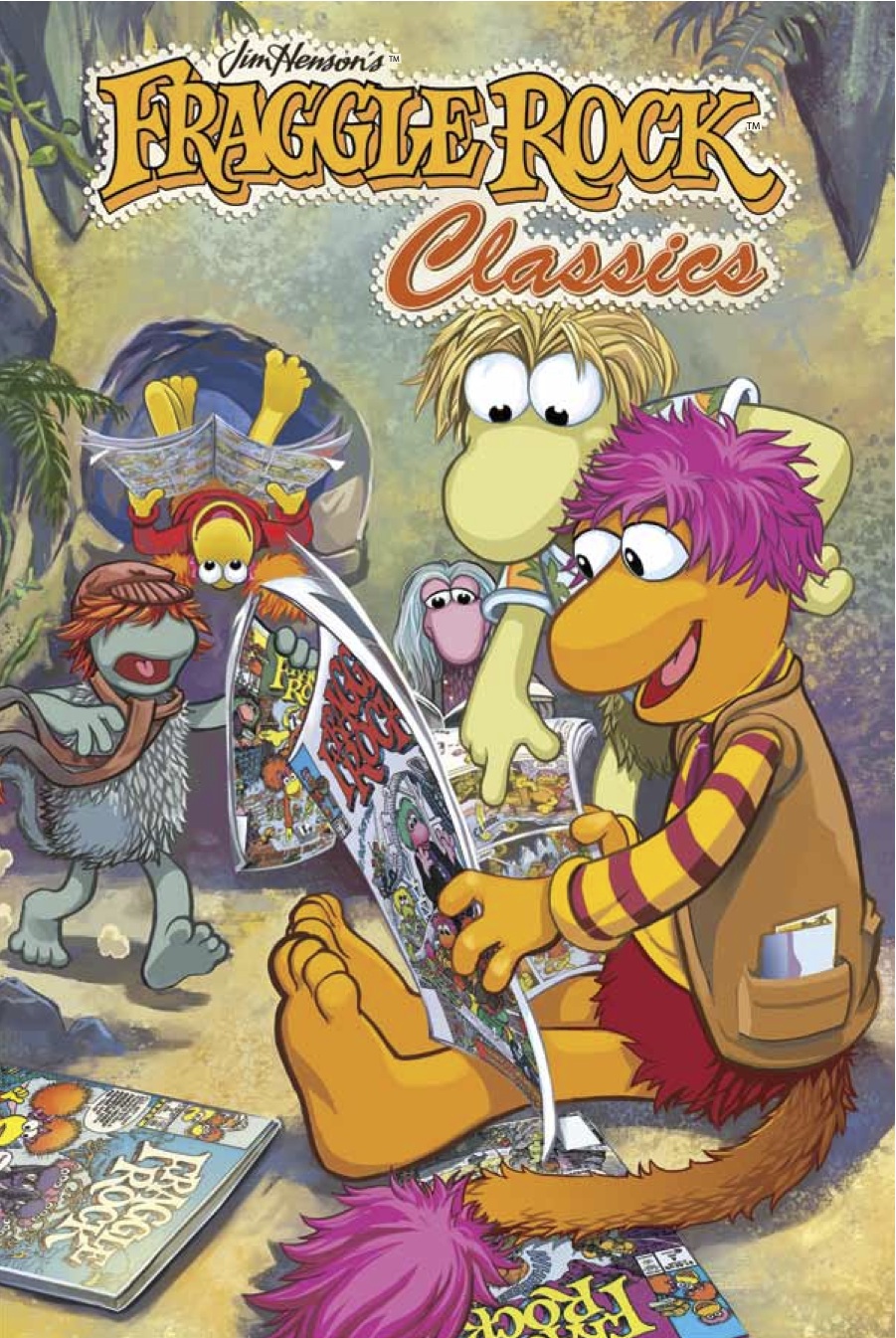 Issue: Fraggle Rock Classics Vol. 1
Release Date: December 28, 2011
Writer: Stan Kay
Artist: Marie Severin
Restoration & Colors: Brian Newman and Joanna Estep
Cover: Jake Myler
Publisher: Archaia Comics
Jim Henson's Fraggle Rock Classics brings together four chapters of the old Fraggle Rock comics from the 1980s. Each issue is broken up into two parts and feels just like an episode of the TV show: there is a problem, a postcard from Uncle Matt that relates to the problem, and the problem is resolved. While simple, it is fun to watch and read. The characters of Gobo, Red, Boober, Mokey, and Wembley are unchanged from the characters I grew up watching. The inclusion of Uncle Matt, Doc, Sprocket, the Doozers and the Gorgs only make the connection between the comic and the TV show tighter.

The issues aren't connected to each other, so you can read them in any order you choose. In the second issue, "The Trouble With Being #1", Red makes it her duty (and obsession) to be the best Fraggle in all of Fraggle Rock. She does outrageous stunts, makes posters proclaiming how great she is, and imagines hordes of Fraggles following her. There's a scene of a group of Fraggles looking at Red's poster and saying that they don't know who she is. I found this hard to believe since Red is supposed to be well known and I never thought the Fraggle community was that large. In the end though, Red learns her lesson that being number one isn't all it's cracked up to be.

Like the show, each issue is supposed to be a learning tool, especially for younger children. The comic was most likely written for young children in mind. I think fans of Fraggle Rock and Jim Henson will enjoy having this collection on their shelves and perhaps sharing it with a new generation.