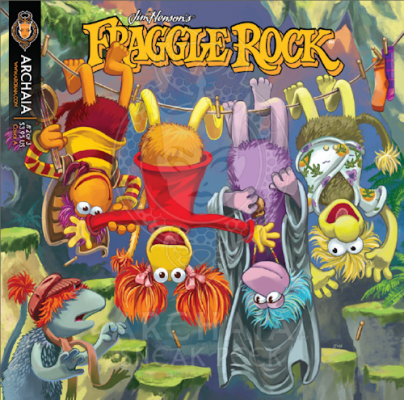 Issue: Fraggle Rock #2 of 3
Release Date: May 26, 2010
Writers: Leigh Dragoon, Adrianne Ambrose, Neil Kleid
Artists: Jake Myler, Joanna Estep, Fernando Pinto
Letterer: Dave Lanphear
Cover A: Jake Myler
Cover B: Katie Cook
Activity Page: Katie Cook
Publisher: Archaia Comics
I watched Fraggle Rock as a child and my mother watched with me. I was surprised when I stumbled across it on DVD and it didn't take much for my daughter to convince me to buy it, making her the third generation in our family to enjoy the series created by Jim Henson. When I had the opportunity to review a Fraggle Rock comic, I jumped at the chance, and I'm glad I did.
Destiny and I sat side by side as she read aloud, laughing from the very beginning as the Fraggles shared different views on what to do about a kitten that had wandered into their world from what they call "outer space."  In her world, dominated by Disney Princesses and Dora the Explorer, it was wonderful to share something I remember enjoying so much as a child with my own child.



Issue 2 of 3 includes a mini character guide, refreshing my memory on a few of the main characters, three different stories, and even instructions for a fun craft that my daughter is excited to try. Each tale entertains and teaches at the same time, holding true to the original program, emphasizing the importance of things such as recycling, having confidence, and trying your best. The variety of the characters' personalities teaches tolerance and shows how everyone has their own special contribution to make to any situation.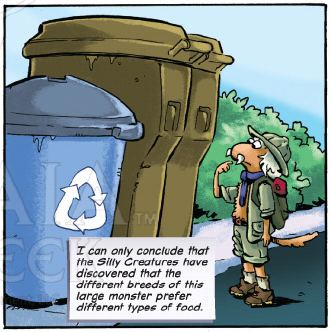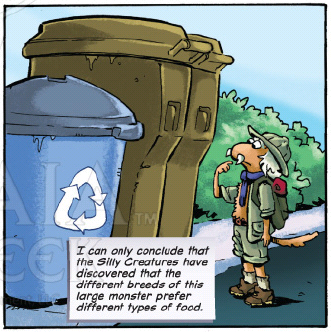 The colors are bright and vivid and the characters drawn so perfectly that they seem to jump off the page, making me forget that I was reading a comic and not watching an episode of the program from my youth. It didn't take long for either of us to be immersed in the stories and wanting more when we reached the end. Not five minutes after finishing the comic, Destiny was in the living room watching one of her DVDs.
I thoroughly recommend picking up this issue of Fraggle Rock, and the others as well. It was a great way to remember an important part of my childhood and gave me something special to share with my daughter as well, something I hope she will still remember when she's my age.
Whether you are looking to reminisce about your childhood or share something special with a younger generation, Fraggle Rock is definitely worth your time.