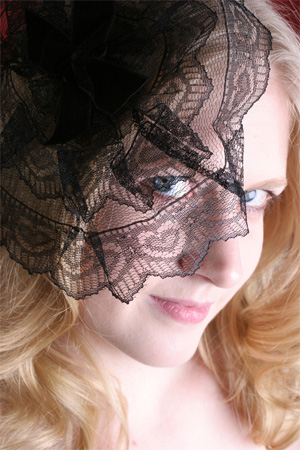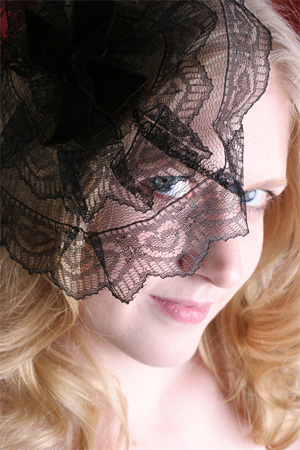 Silent-But-Deadly Productions is an independent production company comprised completely of women that is dedicated to strengthening the roles of women in the film industry, one of many areas traditionally dominated by men. Silent-But-Deadly Productions (SBD Productions) helps aspiring female actresses, directors, producers and screenwriters bring their visions to life on the big screen (and some small ones, as well). The company was started three years ago by actress/screenwriter Rachel Grubb and actress/director Brooke Lemke.
Since SBD Productions was founded by Brooke and Rachel, the company has provided a number of important opportunities to women and girls in the Minneapolis, MN area while also reaching several significant milestones, including successful production of a feature-length film with a 75% female production and film crew. SBD Productions provides internships for women pursuing film as their choice of study or career, gives teenage girls opportunities to shadow more experienced actresses, directors, and producers, and provides an independent arena for producing the work of aspiring screenwriters. Thus far, the production company has produced four films and a web series. Two additional films are currently in the pre-production and production phases of development, all of which keeps Brooke and Rachel extremely busy. Thankfully, Brooke took some time out to answer a few questions for our readers.
Paige MacGregor: According to your bio, you've been acting and auditioning for roles in films and television for a number of years. Have you always been involved in acting?
Brooke Lemke: I became involve in acting in Fall 2004 when I acted in Invasion Iowa with William Shatner. I wanted to learn more about the art and to grow as a person and to live different lives, so I decided to start studying it and then pursue it more seriously.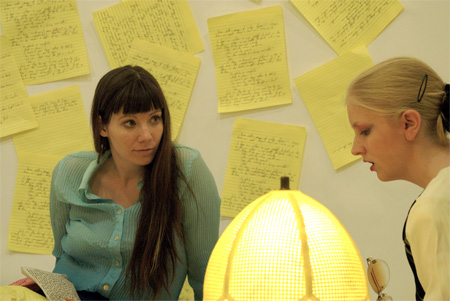 PM: With regard to your acting career, which famous actors or actresses (if any) would you name as influences on the way you act, how you approach a role, or what inspired you to start acting and why?
BL: I love a lot of the classic actresses. I love the ones who are strong, but also graceful. Grace Kelly, Ingrid Bergman, Audrey Hepburn, to name a few. I got into acting because I felt there was so much I could explore with my emotions and different lives I wanted to live, and the most realistic way of doing that would be through acting. Only in acting can you become someone you're not in real life, and you have a greater appreciation for the lives of others, and through that you grow as a person. I've grown the most in my entire life during the years I've been acting and working in film. It's made me push my limits and to open my mind.
PM: How did you become involved with Silent-But-Deadly Productions?
BL: I was acting with Rachel [Grubb] on a feature film and together we realized we had the same goals to produce and direct movies, and together we conceived Silent-But-Deadly Productions where we would both be producers on every project and then take turns directing.
PM: With regard to Silent-But-Deadly Productions's recently released film, Why Am I In A Box?, you not only starred in the feature alongside writer/director/actress Rachel Grubb, but also co-produced the film. Can you describe for our readers what your role as a producer — for example, what your day-to-day responsibilities were throughout the production process?
BL: A lot of producing is making sure you have everything needed for everyday. That means finding meals, locations, as well as drawing up contracts and budgets. I focused a lot on the business side of things during Why Am I In A Box? when we weren't shooting. On the days we shot, I would focus on any little problems that arose so Rachel could focus on directing.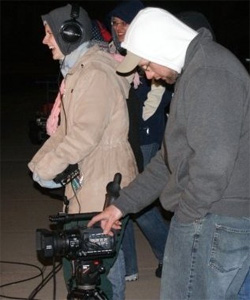 PM: Although the majority of the characters in Why Am I In A Box? are artsy, creative individuals, your character — Paige — is particularly unique and eccentric. What was it like bringing Paige to life on camera?
BL: It was a blast. I wanted people to find her intimidating but not have her be scary. I wanted her to seem kind of ridiculous and I think it worked. I came up with back stories for her with Rachel's help and she's believable in some weird way.
PM: In addition to acting in and producing Why Am I In A Box?, you recently made your directorial debut with three short films, A Broken Family, Young Eyes, and A Young Heart. What was it about directing that made you want to try your hand at it?
BL: I loved having visions when I read scripts as an actress and I wanted to see if I was capable of bringing visions to life and to see if I could connect with actors the way that I loved being connected with as an actor when I worked with certain directors. I think I was successful, 'cause I got some great feedback from the actors I've worked with and I want to do it again!
PM: Can you discuss a bit for our readers what it's like to direct short films like A Broken Family and Young Eyes?
BL: Short films are tricky because you have to have a subject that can fit into a short time frame. A lot of people try to make shorts out of subject matter that should be a feature or vice versa. Sometimes people make features out of a subject matter that should be a short. Once you have the right material, then it comes down to the process. The biggest challenge is making the experience great everyday for everyone. On a feature, you can have a day or two where something goes wrong or people are in bad moods because the rest of the shoot, as long as its positive can outweigh the bad days. If you have a bad day on a short, that's pretty much the entire experience for everyone!
PM: If you had to choose one aspect of film production, would you rather act, produce, or direct, and why?
BL: Ugh, my least favorite question! For a career I would choose producing because I love making things happen. I love having an idea, figuring out how to make it happen and then seeing it through to the very end. I'm blessed to have SBD because I can always act and direct!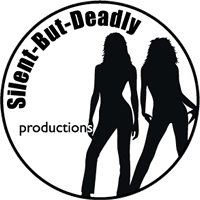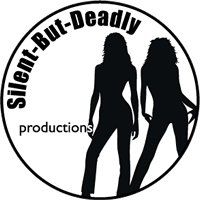 PM: According to your bio, your goal is to keep making Silent-But-Deadly Productions a "driving force in Minneapolis for women in film." Is there any particular reason or motivation for focusing on women in film?
BL: I personally feel that women don't realize how much impact they can have on this industry and other people's lives and not have it be about physical appearance. You just need to have an idea that you're passionate about, find people who are just as passionate as you are and then run with it and just make it happen.
PM: How did you first feel when you saw your name on the Why Am I In a Box? DVD?
BL: Surreal. Rachel and I just wanted to make a movie and to learn. To see our names on something we created and people are watching is surreal.
PM: At this point in your career, you've acted in, directed and produced short films. Do you think you would ever try your hand at screenwriting?
BL: I actually co-wrote A Broken Family and I don't have any intentions on writing again. I have found that there are people who are incredibly talented at writing and I would rather focus on making a screenplay come to life than writing.
PM: What would you tell aspiring screenwriters, directors, and actors/actresses? What can you tell our readers about any projects that you might be working on right now?
BL: There is no set formula to doing this. You must do what you are passionate about and stay true to yourself. Make something by putting yourself into it and don't give up. I am currently working in prepro on Rachel's next feature that she'll be directing, Sky is Falling. I'm also working with a writer on a feature I plan on directing and I'm freelancing as an AD on a few other people's films.
---
For more information on Silent-But-Deadly Productions, Brooke Lemke, or to purchase a copy of the studio's first feature-length DVD,
Why Am I In a Box?
, visit the company's official
web site
. Also, keep your eyes peeled for our interview with actress/screenwriter and SBD Productions co-founder Rachel Grubb, as well as a DVD review of
Why Am I In a Box?
.