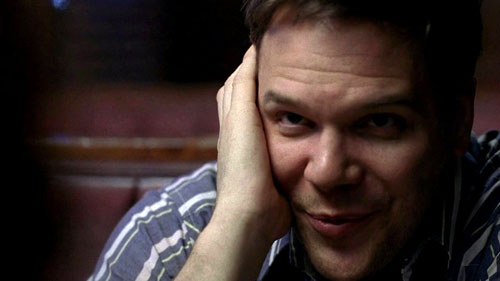 As the most excellent Season 2 of True Blood draws to a close, fans are left with one glaring, obvious truth that no one has yet to mention:
Hoyt Fortenberry is the best boyfriend EVER.
Sure, he's a late bloomer who lives with his overprotective Momma. He doesn't make the best of choices with his friends (Rene Lenier, anyone?), and yes, he likes to spend a lot of time at his local bar, and yes, his best friend is a turbo man-slut, but behind that aw-shucks grin and Renard Parish Road Crew body lies a man worth unwillingly getting turned into a vampire for.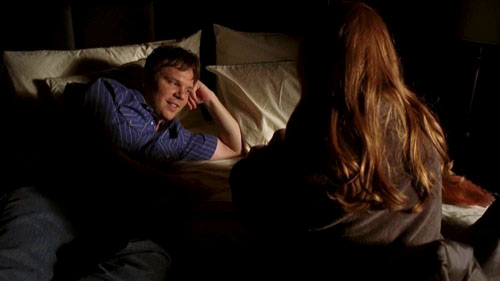 Now, Hoyt doesn't have the 19th century charm of Bill Compton, nor the dangerously seductive power of Eric Northman, but this good 'ol boy from northern Louisiana is a keeper in his own right.
Don't get me wrong — I love a good Viking as much as the next girl, but Hoyt Fortenberry is like that guy from high school, that jock who was kinda sweet, always a gentleman, and always polite to you, even though you were one of the weird kids. Never mind that he is a 28-year-old virgin; I would happily bat my eyelashes at him over a glass of Tru Blood at Merlotte's.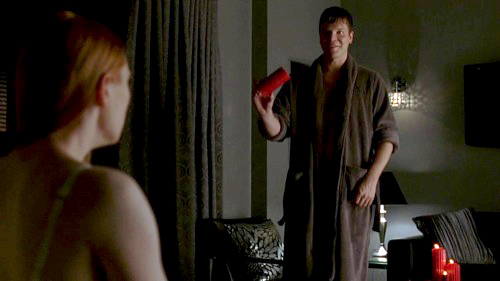 Hoyt also has a flair for the romantic — what (undead) girl wouldn't want some time with her boyfriend in a fancy hotel room with blood-scented candles and Leona Lewis playing? Always a perfect gentleman, Hoyt is polite to all the ladies he encounters, if ignored for his sweetness. I don't know about you, but I sure could use some of his Southern chivalry in my life. I dare you to tell me that you didn't squeal with joy when he told Jessica not to cover up her fangs! Granted, they are having some issues at the moment dealing with Maxine, but since the whole town is going through an Extreme Second Adolescence, they can be forgiven.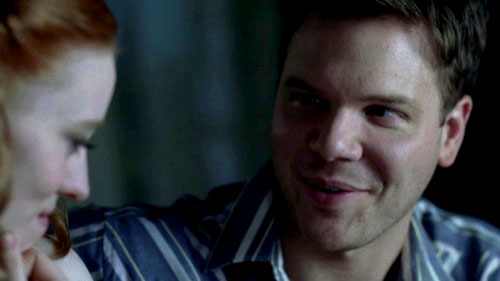 Sure, Jessica and Hoyt have some issues — she has no impulse control, and he is a little too loyal to his Ma — but they have a beautiful love, one that any late blooming, hopeless romantic can appreciate. This weekend, while most people are declaring their loyalties to Team Bill or Team Eric, I'm gonna be rooting for Team Hoyt.
Screencaps by marishna