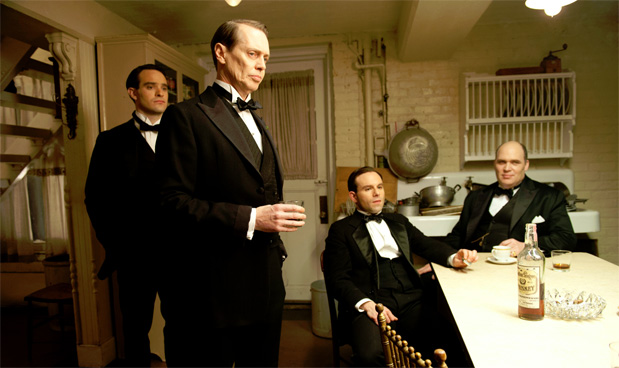 After five years of double dealing, booze smuggling, and murder, Nucky Thompson's reign will come to a close at the end of Boardwalk Empire's next season. HBO announced the series' cancellation this week alongside the announcement of a renewal for Girls. Series creator Terence Winter responded to the cancellation with:
"After much discussion with my creative team and HBO, we've decided to wrap the series after such a great run and look forward to bringing it to a powerful and exciting conclusion."
Boardwalk Empire wrapped up its fourth season in November, and its fifth and final season will debut later this year.