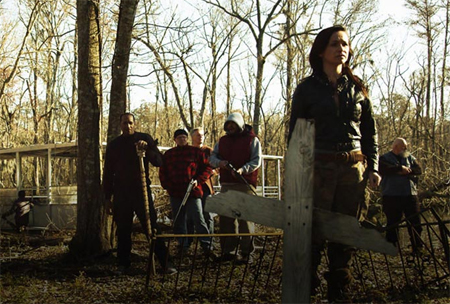 About the Author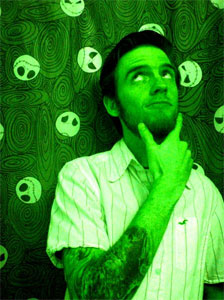 Keenan McClelland earned the nickname "Horror Guy" when he started terrorizing the town in his small Halloween costumes. He's been watching horror cartoons like The Real Ghostbusters and Beetlejuice since their original airings, all the while falling in love with classics such as Fred Dekker's Night of the Creeps and The Monster Squad. Once Keenan hit his teen years, gore and slasher films began to reign supreme! He's also been reviewing films and video games for several years now, as well as providing reviews for Bloody-disgusting.com, the web's number one site for horror. Along with reviewing, Horror Guy is a host on the Official Bloody Disgusting Podcast, interviewing established greats such as John Landis, Tobe Hooper, and George A. Romero, as well as newcomers like Adam Green, Eli Roth, and Rob Zombie.
Keenan's film credits include the 2009 hit 3D film The Final Destination, Steven Shea's 2:22 (which was entered and accepted into Scream Fest and the Sitges Film Festival in Europe) and Doomsday County where he plays a vampire college student.
In 2008 Keenan was lead singer of a horror themed band named SHARKTEETH, singing songs about the old Universal black and white films like The Wolfman, Frankenstein, and Dracula, and covering songs like White Zombie's Thunder Kiss '65, Rob Zombie's Demonoid Phenomenon, Marilyn Manson's Sweet Dreams, and more! The band took a break in early 2009, but that hasn't stopped Keenan's love for horror metal / punk. He's reviewed many CDs and has added his vocal talents for another project still in the works.
Horror will always be at the top for Keenan, but he also enjoys his fair share of sci-fi and comic books, hosting many shows at conventions dealing with Asian horror, Joss Whedon programming, Farscape, and Metalocalypse, just to name a few. One of his major loves is video games. From the original Nintendo release in 1985 to PC gaming and on to his current Xbox Live score of 41312 (addictive achievements!), he has pretty much played them all. As for comics, Keenan owns too many long boxes to count, but his two must read comics would have to be The Walking Dead and Hack/Slash.