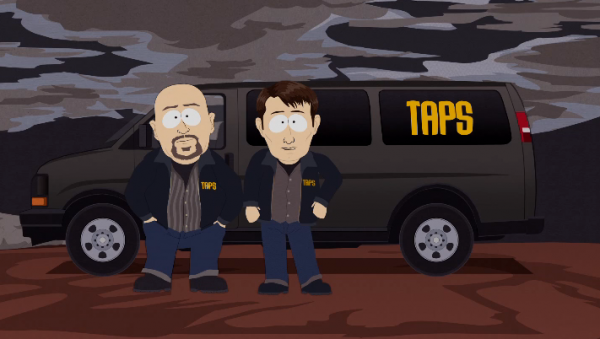 Episode: South Park 13.08 – "Dead Celebrities"
Original Air Date: October 7, 2009
Season thirteen of South Park began last March with episode 13.01, "The Ring". After seven episodes, the last of which aired on Comedy Central on April 22nd, the show took an extended mid-season break that lasted about 23 weeks. Season thirteen returned last week with episode 13.08, "Dead Celebrities", which aired on Comedy Central on Wednesday, Oct. 7th. The episode pokes fun at the popular Syfy series Ghost Hunters when the show's cast travels to South Park, Colorado, to investigate the celebrity ghosts that are plaguing Kyle's little brother, Ike.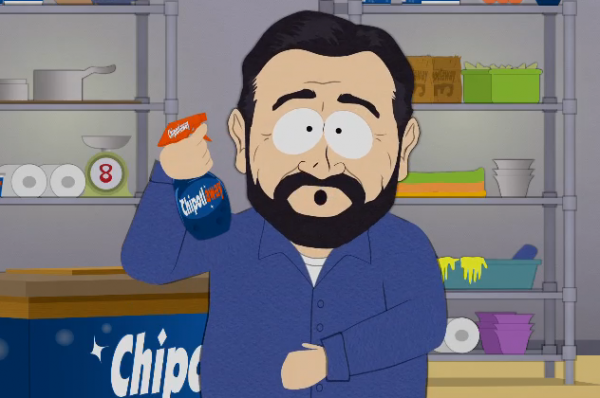 Although I wasn't impressed by some of season thirteen's earlier episodes, I thought "Dead Celebrities" was hilarious the first time I watched it, and after watching a couple more times I found that the episode still holds up. Inevitably, some viewers will find "Dead Celebrities" to be in poor taste because a large portion of the episode involves, as the title implies, dead celebrities. The twist? These aren't just any celebrities–they're recently deceased celebrities including Farrah Fawcett, Ed McMahon, Billy Mays, and Michael Jackson. Personally, I don't see anything wrong with featuring these characters in a show like South Park; after all, Bill Mays' various television commercials are still aired regularly on television, and Michael Jackson and his family and friends are still plastered all over the media.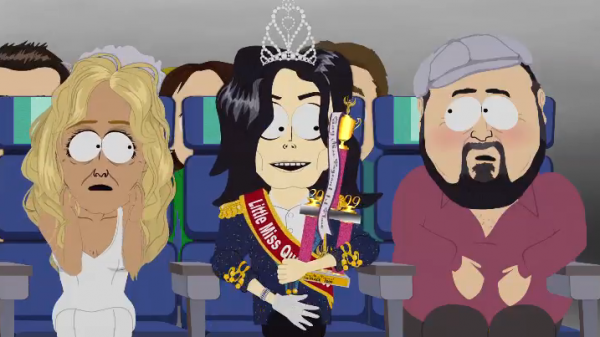 Another aspect of episode the episode that I really enjoyed was how much it centered around Kyle's little brother, Ike. Ike has always been one of my favorite South Park characters, and I'm a fan of all of the episodes that focus on him (episode 10.10, "Miss Teacher Bangs a Boy," for example), as infrequent as they might be. Even though Ike's baby talk from earlier seasons is adorable, it's nice that he has begun to speak more clearly in season thirteen as his involvement with Stan, Kenny, Kyle and Cartman becomes more frequent.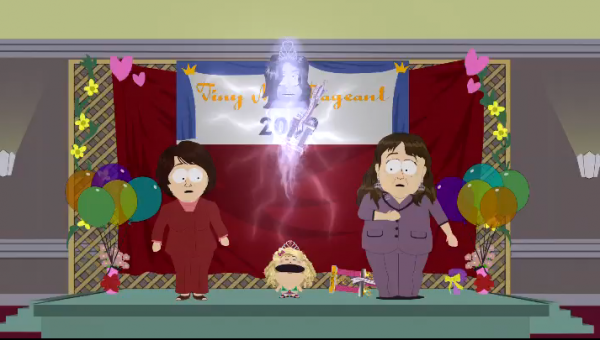 If you missed South Park 13.08, "Dead Celebrities", you can catch it on Comedy Central on Monday, Oct. 12th at 3am or visit www.southparkstudios.com or iTunes to see the uncensored version. South Park is all new Wednesday nights on Comedy Central at 10/9c.
Rating: 4 / 5 Stars