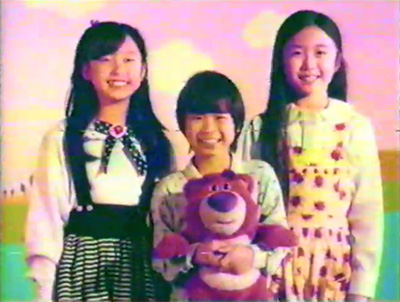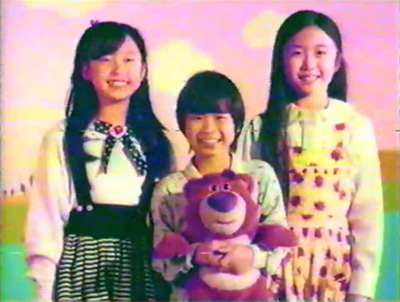 Hey there, fans! Every Thursday, I'll be bringing you all the best in what's happening in the world of animé, manga, and basically anything and everything Japanese!
Taking a note from the vintage American commercials of the '80s, and their exaggerated Japanese counterparts, it seems that Pixar has started a very quiet viral marketing campaign that's been making small waves all around the Internet. It features what seems to be Lots-o'-Huggin' Bear, or Lotso, a new character in Pixar's upcoming Toy Story 3, the third film in the incredibly popular movie franchise.
What strikes me most is the sheer authenticity of the video itself, as it sounds, feels, and even skips a bit to make it look like it's an old video from the '80s, which goes to show how far Pixar seems to want to add to the authenticity and feel to the world that Toy Story's set in. Also, I love how Lotso is referred to as "Hug-Hug-Bear-chan" in Japanese, as it flashes across the screen for a few seconds, and the insane animé version of the toy as well.
(Via Disney, etc.)