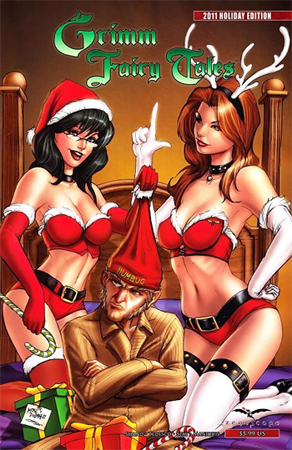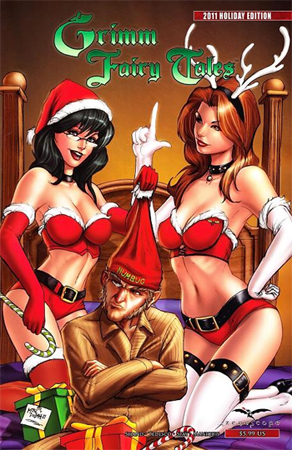 Issue: Grimm Fairy Tales: Holiday Edition 2011
Release Date: December 2011
Story: Ralph Tedesco
Writer: Peter Shand
Art: Reno Maniquis, Anthony Spay, James Lyle & Jim Rodgers
Colors: Falk
Letters: Jim Campbell
Cover A: Mike Debalfo & Sanju Nivangune
Cover B: Stjepan Sejic
Publisher: Zenescope Entertainment
This holiday season Grimm Fairy Tales puts a new spin on the Charles Dickens classic A Christmas Carol when the ever-creative Sela Mathers attempts to teach a future princess of Myst a valuable lesson about caring, sharing, and the consequences of failing to do either. To outsiders, Elizabeth Sellers's life is perfect. She's the hottest, most popular actress in Hollywood, has more money than God, and droves of adoring fans follow her every move. Like Dickens's Ebenezer Scrooge, however, Elizabeth's personality leaves something to be desired and she fails to grasp the concept of the term "charity".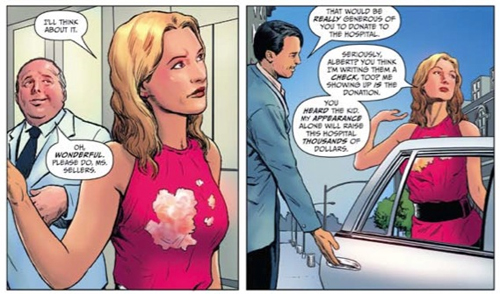 After a brief, obligatory Christmas Eve appearance at a local children's hospital, Elizabeth dons a slinky dress and heads to the Zen Lounge to get sauced with a group of "friends" that seem more interested in the club's bottle service than the pleasure of her company. Despite drinking liberally, Elizabeth manages to make her way home where she passes out only to be awoken first by the ghost of her friend Marla, who has come to warn Elizabeth, and later by Sela and her companions.
Elizabeth's journey with Sela, standing in for the ghost of Christmas past, and the other "ghosts" is a harrowing one that forces her to face her actions and their consequences. The issue gives a nod and a wink to readers that follow the series on an ongoing basis with several character cameos and allusions to other books in the series. Using a classic like A Christmas Carol, however, makes this issue a self-contained story arc that is accessible to new and old readers alike. As with many of Zenescope's special edition publications, the Grimm Fairy Tales 2011 Holiday Edition strikes the perfect balance between providing enough information to make it a worthwhile read for those unfamiliar with the series and dropping enough alluring characters and references to make them want to read more.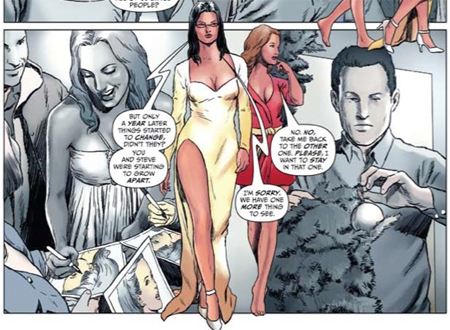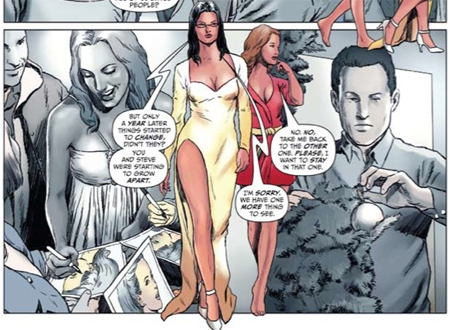 Don't let the story, and its moral, fool you into thinking this comic book is for kids; artists Reno Maniquis, Anthony Spay, James Lyle and Jim Rodgers bring Ralph Tedesco's story and Peter Shand's writing to life in the same creepy, unsettling — if slightly less gory — manner in which other Grimm Fairy Tales series like Myths & Legends are presented, with all of the requisite boobage as well.
If you're looking for something festive and seasonal to add to your comic book shelf, I would recommend picking up a copy of the Grimm Fairy Tales 2011 Holiday Edition either directly from the publisher on their official website or wherever comic books are sold.
Rating: 4 / 5 Stars