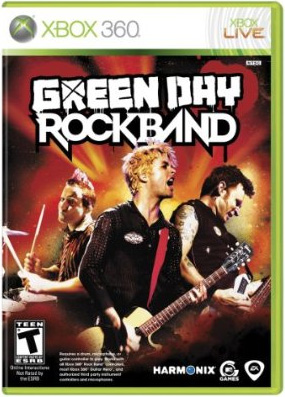 The Grammy Award winning punk rock/alternative rock group Green Day, MTV Games, Harmonix (the leading developer of music-based games and the developer behind The Beatles: Rock Band), and Reprise/Warner Bros. Records have teamed up to develop the next phenomenon in music video gaming: Green Day: Rock Band. The game's June 8, 2010 release date was announced last week, along with some great details about the standalone music video game that we wanted to share with our readers.
As best we can tell, the Green Day: Rock Band game for the Microsoft Xbox 360, Playstation 3, and Nintendo Wii gaming systems will be well worth both the wait and the retail price. The game is a full standalone music video game experience designed to celebrate the impressive 20+ year career of Green Day. Green Day: Rock Band features 47 exportable tracks, access to the Green Day media vault (which contains more than 100 collectible images and more than 40 minutes of rare and unreleased video from interviews, outtakes and performances), artist likenesses, and much, much more.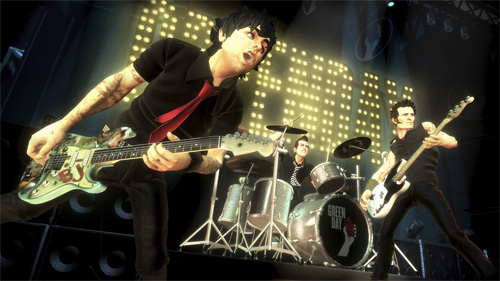 Green Day: Rock Band will allow players to step into the shoes of each of the band's members — Billie Joe Armstrong, Mike Dirnt, and Tré Cool — as they progress through Green Day's historic career jump-starting the punk-pop revival, releasing genre-defining albums, and paving the way for American rock music into the 21st century. The setlist for the game includes 47 tracks that span Green Day's career, including "Brain Stew," "Jaded," "Hitchin' a Ride," "American Idiot," "Wake Me Up When September Ends," and "Boulevard of Broken Dreams."
All of the Green Day: Rock Band tracks are fully exportable, providing gamers with the ability to play the songs in Rock Band, Rock Band 2 and the recently announced Rock Band 3! In addition, the six Green Day songs already available in the Rock Band music store as downloadable content can be played in Green Day: Rock Band with added vocal harmonies, unique performance visuals, and exclusive archival material.
Green Day: Rock Band pricing is as follows:
Green Day: Rock Band (Xbox 360/PlayStation 3): $59.99
Green Day: Rock Band (Wii): $49.99
Green Day: Rock Band Plus (Xbox 360/PlayStation 3): $69.99

US/Canada only; includes special packaging, export and six Green Day DLC tracks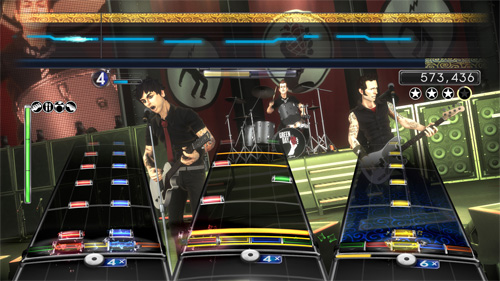 Green Day: Rock Band is rated "T" for Teen by the ESRB. The game is compatible with all Rock Band instrument controllers, as well as most Guitar Hero and other third-party music video game peripherals and microphones.
Green Day: Rock Band is published by MTV Games and developed by Harmonix, the world's premier music video game company and creators of the best-selling Rock Band. Electronic Arts Inc. is serving as distribution partner for the game. For more information on Green Day: Rock Band or to gain access to new screenshots, video trailer, pack fronts, and other art please visit RockBand.com.