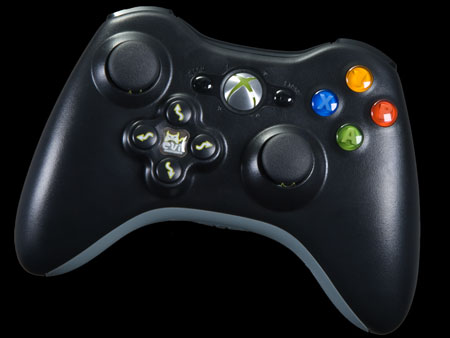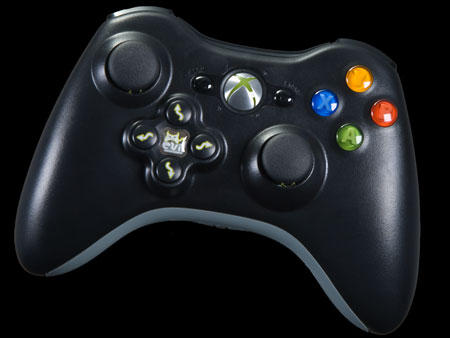 Evil Controllers is a company that prides itself on producing high quality modifications to game controllers, both for enhanced gaming experiences and for helping disabled people get into video gaming. They contacted us recently and sent one of their Evil D-Pad controllers for the Xbox 360 for us to check out.
The controller itself is modded from an original, factory sealed black Xbox 360 controller. Evil Controllers does not work with used or second hand controllers, lending to the high quality of their product. The Evil D-Pad variant looks identical to a standard wired 360 controller with just a few exceptions, the most notable being the big change to the D-pad area. The regular 360 controller has a plastic disc with a raised cross for the D-pad. It's basically just an interface between your thumb and the directional buttons below it. Fighting games like Street Fighter IV require precision on the D-pad, and sometimes the plastic disc just doesn't cut it.
Evil Controllers has removed the disc and replaced it with four new buttons, allowing you to directly and precisely hit the directions you're going for. The new D-buttons are responsive and just sensitive enough to feel great and fast when you're trying to pull off specific combos. I tried the controller out on a few different types of games, and I definitely prefer the button interface to the plastic disc one. You can see a comparison of the Evil D-Pad to the classic controller in the video review below.
The Evil D-Pad usually sells through EvilControllers.com for $84.99, but at the time of this review is on sale for $59.99. Check out this one, as well as the rest of their special controllers. They have some great accessories, and fans of fighting games should check this one out for the D-buttons' precision.