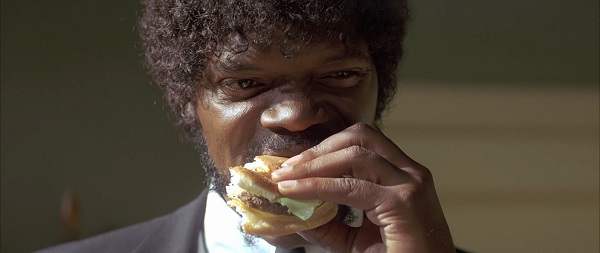 Whoa, whoa, whoa — why? This week isn't about eye candy like James Franco or lady loves like Amy Poehler or even addictions like The Walking Dead. This week is purely about being badass. Why? I have no clue. I just thought a man like Samuel L. Jackson deserved to have a fangirl light shined on him because I'm sure he'd never appear in J-14 on purpose.
Jackson is, without a doubt, the coolest guy who'll ever be incased in these guides. His movies span decades — his career is older than me, and he has yet to lose steam. He's done everything from cult classics to sci-fi to the questionable and, out of everything, there's one thing I think we can all agree on: he's one down-ass m*th*rf*ck*r, and that's the key to why we love him — but let's keep on listing reasons.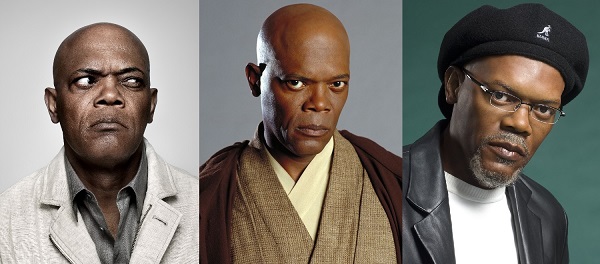 Name: Samuel Leroy Jackson
Birthday: December 21, 1948
Place of Birth: Washington, D.C.
Twitter: @SamuelLJackson
Best Known For
Samuel L. Jackson's done so many things that it's likely you'll look at his pile of projects and say, dang, he was in that? There isn't a person alive who isn't aware of who he is and to list why would render me arthritic. So we'll touch on only a few because when it comes to Samuel L. Jackson, you'll never reach the full volume. Back in the late '80s he could be seen in movies like Coming to America and Do The Right Thing, then went on to do movies that will never not be on "best of" lists like Goodfellas and Pulp Fiction. His fan base grew immensely when he became Mace Windu in Star Wars. He kind of made up for Jar Jar — I said kind of. Jackson loved snakes in '06, and got animated in The Boondocks and later Turbo, which happened to come out on DVD this week. Then there's his role as Nick Fury in all those Marvel movies. We've mentioned a lot of movies but that's maybe 1% of the Jackson realm.
5 Quick Samuel L. Jackson Facts
Like LL Cool J, Samuel L. Jackson loves Kangol hats.
Before he was a celebrated actor, he was a doorman in New York.
Talk about method acting — he'd just competed rehab two weeks before he played an addict in Jungle Fever.
He loves golf so much, it's in his contracts that there has to be a course near where he's filming.
Jackson and Christina Ricci are good friends.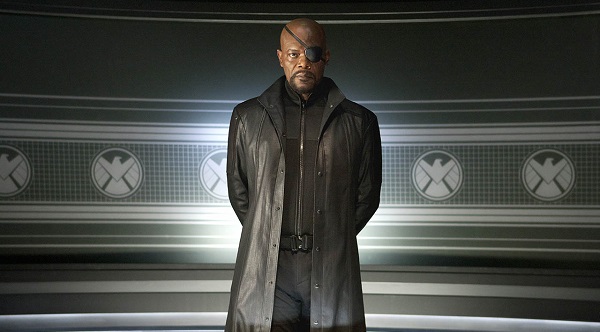 Reasons You Love Samuel L. Jackson
Samuel L. Jackson is one of those actors you can't help but love. It's likely due to the fact that you can't escape him. Everywhere you turn, there he is. You love this man because he's done at least one, two, or three movies you revert to every time it's your turn to pick the entertainment. You also love that he is one of the symbols of bitchin' — just look at that scowl. Lastly, you love him because he's so cool; he can take on geektacular roles and still remain one bad mamma jamma. He also makes you apparently revert to slang from yesteryear.
If you're like me you have about 10 movies you almost always watch. Yeah, new movies are fine and you have nothing against them but you find comfort in your trusty favorites. For those of you who love the dependability of Jackson, he's usually in at least three of your go-tos. Whether you want to watch Django Unchained, Menace II Society, or Jumper — there he is. You love that his sassy attitude is never too far away. Your friends may be over it and may not get why you own 17 Jackson movies but, hey, you can't help that the guy has yet to hit a dry spell in his career.
No matter what role he's playing, you love that he brings that rogue manner to the table almost every time. Even when he was in Star Wars, he managed to bring that attribute to a galaxy far, far away. That leads us to the last reason you may have a huge love for Samuel L. Jackson: his contributions to nerd culture. From Mace to Nick to video games like Grand Theft Auto: San Andreas, this man's covered every platform of media and you've loved every other step. Hey, remember Turbo, yeah…
Samuel L. Jackson may not make your heart race but that's not the only reason to dedicate yourself to an actor. You can love an actor for merely being reliable, forever cool, and not afraid of those dorky (yet intimidating) roles.
Reasons I Love Samuel L. Jackson
Looking back on when I was making the list for this, I remember writing down Samuel L. Jackson's name in one of the first drafts. This isn't because I have some of weird crush or anything, but because I honestly think he's really awesome. I can only dream about having an eighth of his demeanor. The way he demands attention in every setting he's placed in is also admirable from my end. So why do I love this guy? It's simple, he's done movies that fall into my regular rotation as well as one of the BEST shows to have ever existed on PBS — no, he was not on Puzzle Place.
If Losing Isaiah or Jurassic Park is on, you better believe I'm watching. This is due to one being a favorite of my mom's and the other involving the best creatures to have ever been on Earth. Then there's the matter of Ghostwriter. Fridays were the crown jewel of my existence when I was younger. Not only did that day represent the start of the weekend and ABC's TGIF, but it held a new episode of Ghostwriter for me to enjoy. He wasn't the star, as he wasn't a kid who could see a little ball of light who had a love for letters, but he was on it nevertheless.
Samuel L. Jackson isn't someone you just love, he's someone you respect. If you don't, you're clearly a clueless m*th*f*ck*r.