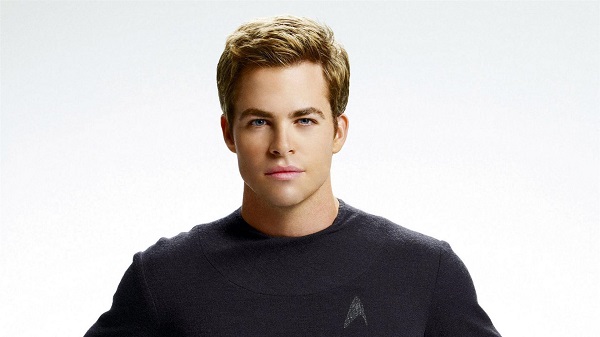 Star Trek Into Darkness is doing as well as people expected it to heading into its second week out, and as the month of May wraps up, so does our tribute to its stars. We settle things down with one of the biggest stars of the film, Chris Pine — yes, yes, otherwise known to his fans and those in the tabloid business as Chris Fine.
When reviewing Pine's history, you find things that could be likened to those yearbook photos you tuck away in the back of your parents' shed. While Star Trek has been his biggest and best role, it's the other ones that make your bond to Pine a little stronger each time you pop them in and watch. As for me, I'm in the minority here and have just one odd reason I even know Pine exists.
Name: Christopher Whitelaw Pine
Birthday: August 26, 1980
Place of Birth: Los Angeles, CA
Fangirl Fansite Shout Out: chris-pine.org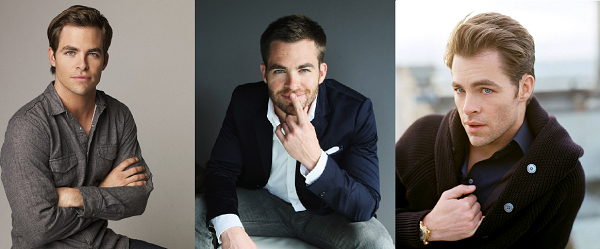 Best Known For
Chris Pine got his start like most actors on TV with little roles here and there, enough to get his SAG card. Things started to turn around when he landed in a string of romantic comedies. Okay, so one of them is one you've heard of or at least don't block out of existence, and the other two are jobs he'd most likely consider his most embarrassing: The Princess Diaries 2: Royal Engagement in 2004 and then a pair in 2006, Just My Luck with Lindsay Lohan and Blind Dating. That one is as literal as it sounds, a blind man dating. That same year he worked alongside Ryan Reynolds in Smokin' Aces, but wasn't the star. Let's face it, Reynolds's body was. Finally, Star Trek came around in 2009 and he was the new Captain Kirk. That's the character Pine will be associated with from here on out, and that's a good thing because would you want to be remembered for This Means War?
5 Quick Chris Pine Facts
In 2009, Pine claimed his Avatar audition was the worst he'd ever done.
If you're looking to lurk and Chris is in LA, hit up The Roger Room. Word on the street is that's where he likes to hang.
A very notable source, US Weekly, dubbed Pine the "next Harrison Ford," and although it's US Weekly, we can kind of see it.
Pine starred in a movie co-produced by the late Whitney Houston: The Princess Diaries 2. Okay, I just wanted to share that odd tidbit about Whitney.
For those of you who watch Bates Motel, Officer Shelby was almost Captain Kirk. Yup, that's who Pine beat out for the role.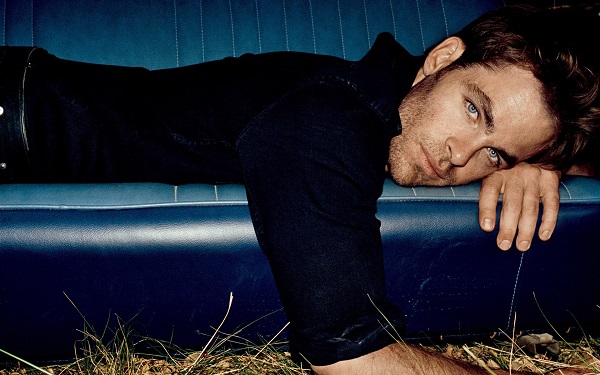 Reasons You Love Chris Pine
When you take on loving a celebrity, you take the good and the bad. Whether you've loved Chris Pine from the second he won over Anne Hathaway or just wanted to jump his bones as Captain Kirk, you've seen his other work and have accepted it. That showcases some real dedication. Chris Pine tests your love of him by having a history that makes you want to believe that he didn't catch a break until Star Trek and even then, you want to think he wasn't in the right frame of mind when he thought working with Tom Hardy and Reese Witherspoon was going to garner a great result. No matter what, you've stuck by him and took to Netflix to trudge through Blind Dating and you swear it's not that bad to your friends when secretly you judged that movie the whole way through.
The real question is why? Why put yourself through all that for Chris Pine? Again, love and a little physical attraction. Those eyes, that body — they make it worth it and you probably miss half the dialogue of his movies anyways because you're too busy daydreaming about what you'd do if you ever got a chance to ride his Enterprise. That's okay, we all have those moments of hormonal weakness.
So when it boils down to it, just because Chris Pine has some weird notches in his past, you accept them and take Pine for all he is. His pretty blues help you forget he had to work with Lohan, and you're just thankful he made it out of that experience without a heavy addiction to one thing or two.
Reasons I Love Chris Pine
Chris Pine wasn't a name I knew before Star Trek and it's still not one that makes me interested in seeing anything. Princess Diaries was cool the first time around and the sequel wasn't necessary in my life. As for Just My Luck, had it been pre-Mean Girls, I probably would've seen it because I did think Lohan was a reliable source for entertainment up until that Tina Fey miracle. Did I like Pine as Captain Kirk though? Was I won over? Not at all. I have friends who swoon over this guy, and I don't get it. My mind wasn't swayed when I saw him in person either. There is one thing I love about this guy though, he's a fanboy himself.
I remember watching Pine on an episode of Jimmy Kimmel Live! and this guy was so flustered when Jimmy called up Pine's boyhood crush, Kristy Swanson from the Buffy the Vampire Slayer Movie (personally, the better one). It's always refreshing to see that people who have all these admirers are just regular human beings under all that fame. They're just as delusional and in lust with at least one celebrity as their fans are with them. If you haven't watch the adorable phone interaction between Pine and Swanson, you're welcome.
My love for Pine only stems from one instance, but I'm sure he doesn't need me to exceed the maximum amount of fandom.