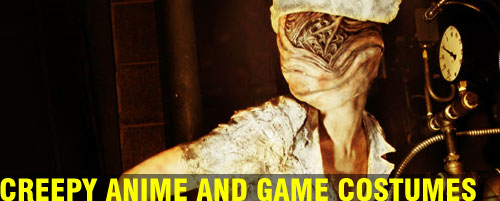 It is that time of year. Some people like to dress up as black cats, slutty schoolgirls, or brainless Alaskan VP nominees. But I like to think that Halloween is a chance to scare the pants off people (not saying that brainless Alaskan VP nominees aren't scary in their own way…). So here are some very cool and creepy costumes from some of the best anime and video games in that genre.
Pyramid Head from Silent Hill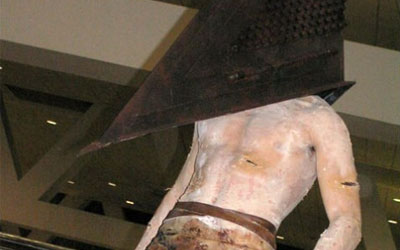 If you haven't played the Silent Hill games (and you can stomach some creepy stuff), you are definitely missing out.
Nana from Elfen Lied
Aw, a cute little cat girl. How could this be scary in the least? Trust me on this, guys, this series (and what happens to this particular character) are not for the faint of heart.
Alexia Ashford from Resident Evil

This is a lesser known character from one of the most popular game series ever made. Is it weird that I think this zombie girl is kinda sexy?
Mima from Perfect Blue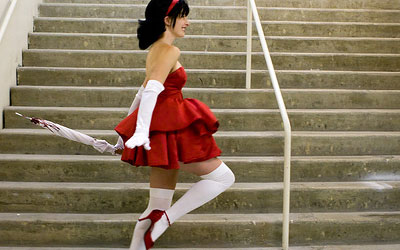 Doesn't look so scary, right? Watch the movie and see if you ever look at umbrellas the same way again.
D from Vampire Hunter D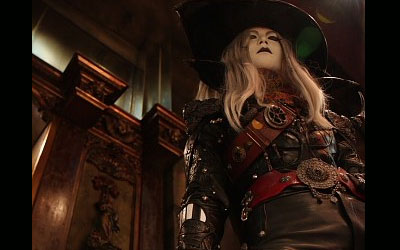 A vampire hunter with a face in his left hand that talks to him (among other things). Let's hope he's not a lefty for everything….
Alucard from Castlevania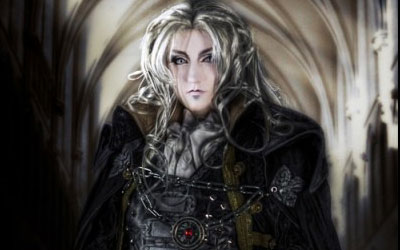 I don't know why this costume is so creepy and haunting. Maybe it's because Alucard has that air about him that just chills you to the bone… or maybe it's because this particular Alucard is really a GIRL!
Oogie Boogie from Nightmare Before Christmas / Kingdom Hearts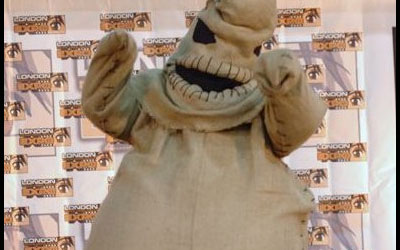 Ok, he's not really scary, but gosh is he cute and holiday appropriate!
Miyu from Vampire Princess Miyu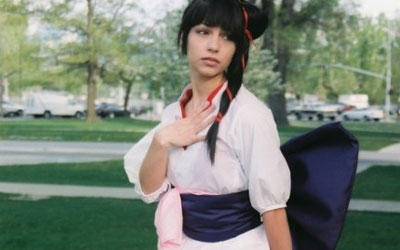 I know, I know. How many vampire stories can you have? The answer is a lot!
Nurse from Silent Hill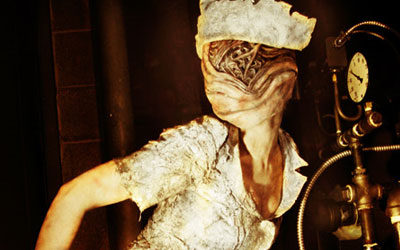 Yes, opening and closing with Silent Hill. As if hospitals weren't creepy enough.
I hope everyone has fun on their Hallows Eve, and if you have any candy left over, feel free to send it my way.