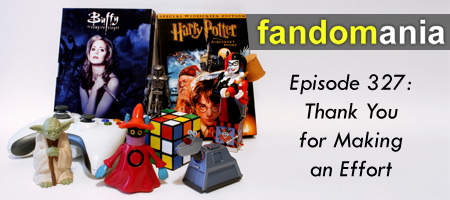 [audio:http://traffic.libsyn.com/fandomania/Episode_0327_-_Thank_You_for_Making_an_Effort.mp3]
We have more mailbag to read this week, and we also have a big conversation about Marvel's newly announced slate of movies. We close out with talk about the games we're currently playing — Sunset Overdrive, Borderlands: The Pre-Sequel, and more!
00:00:29 – Episode Opening
00:02:50 – Mailbag!
00:14:30 – Marvel announced a whole bunch of new movies last week.
00:33:28 – We both played The Last of Us's DLC this week.
00:43:53 – Jason has been playing Sunset Overdrive.
00:48:23 – We also both have been playing Borderlands: The Pre-Sequel.
Episode Closing
You can send email to us at podcast@fandomania.com, and you can subscribe to the Fandomania Podcast at iTunes.