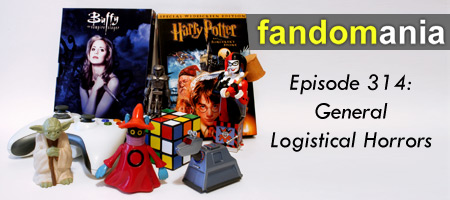 [audio:http://traffic.libsyn.com/fandomania/Episode_0314_-_General_Logistical_Horrors.mp3]
On this week's episode we talk about CONjure, the new Wonder Woman costume, Guardians of the Galaxy, and more!
00:00:29 – Episode Opening
00:00:33 – We went to CONjure in Orlando this weekend!
00:07:50 – Zack Snyder unveiled Wonder Woman's movie costume at SDCC.
00:13:44 – We both played more of the Destiny beta this week.
00:26:47 – Jason saw Guardians of the Galaxy!
00:32:34 – Episode Closing