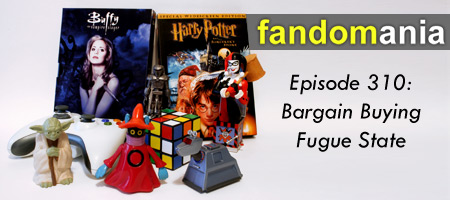 This week we talk about video game streaming, Sailor Moon Crystal, Penny Dreadful, upcoming TV shows, and more!
[audio:http://traffic.libsyn.com/fandomania/Episode_0310_-_Bargain_Buying_Fugue_State.mp3]
00:00:29 – Episode Opening
00:02:35 – We're going to the CONjure convention in August!
00:05:30 – We talk about our video game streaming plans.
00:09:07 – Jason has been playing Skyrim and the rest of his Steam Sale haul.
00:12:20 – Celeste checked out the first episode of Sailor Moon Crystal.
00:19:30 – Jason finished watching the first season of Penny Dreadful.
00:26:06 – We talk about some of the upcoming new TV shows for the fall.
00:33:21 – Episode Closing