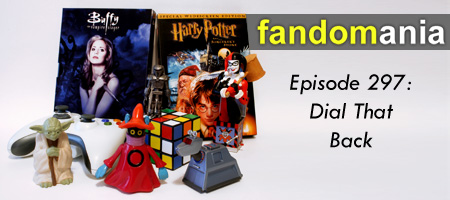 On this episode we respond to some constructive criticism, we talk about The Musketeers, we discuss Captain America 2, we share our thoughts on the new BioShock expansion, and more!
[audio:http://traffic.libsyn.com/fandomania/Episode_0297_-_Dial_That_Back.mp3]
00:00:29 – Episode Opening
00:00:33 – We answer some constructive criticism in the mailbag!
00:14:32 – The Musketeers just finished its first season in the UK and is coming to the US.
00:19:21 – We've started watching Orange Is the New Black on Netflix.
00:23:17 – Jason watched (and loved) Captain America: The Winter Soldier this weekend!
00:28:21 – Uncharted writer Amy Hennig is moving to a new and exciting gaming franchise.
00:32:37 – Diablo 3's expansion, Reaper of Souls, is well worth checking out.
00:37:40 – We talk about what's coming for Assassin's Creed this year.
00:40:25 – BioShock Infinite: Burial at Sea Part 2 just might be Celeste's all-time favorite game expansion. (spoilers!)
01:02:15 – Episode Closing