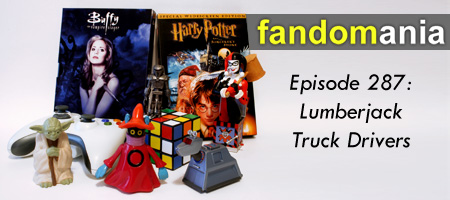 This week we talk about the first episodes of The Musketeers and Black Sails, the season premiere of The Following, Catching Fire, The Wolf of Wall Street, and more!
[audio:http://traffic.libsyn.com/fandomania/Episode_0287_-_Lumberjack_Truck_Drivers.mp3]
00:00:29 – Episode Opening
00:00:33 – We went to a Steampunk event this weekend!
00:03:35 – Hearthstone: Heroes of Warcraft is now in open beta.
00:06:06 – We watched the first episode of Black Sails.
00:11:01 – Jason checked out the start of the new season of The Following. (spoilers!)
00:15:24 – We talk about the premiere of BBC's new The Musketeers series.
00:21:01 – Jason made progress on his year-long movie watching goal.
00:29:58 – Episode Closing