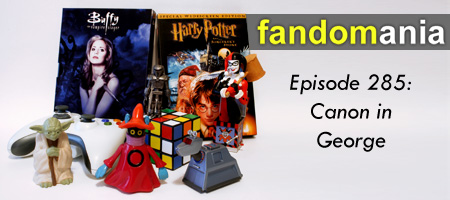 This week we answer the mailbag, discuss the latest thing to get Star Wars fans in a tizzy, and then we talk about a whole bunch of TV, including Hostages, Intelligence, and American Horror Story.
[audio:http://traffic.libsyn.com/fandomania/Episode_0285_-_Canon_in_George.mp3]
00:00:29 – Episode Opening
00:02:11 – Mailbag!
00:04:34 – There was non-news in the Star Wars universe this week.
00:17:01 – We watched the Hostages series finale this week. (spoilers!)
00:20:46 – We also checked out the first episode of Intelligence. (spoilers!)
00:29:10 – Jason has some complaints about this season of American Horror Story. (spoilers!)
00:35:23 – Episode Closing