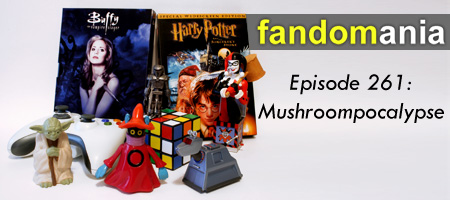 This week we talk about The Conjuring and The Wolverine, we discuss the craziness surrounding Fez 2's cancellation, and we have a long conversation about the ending and themes of The Last of Us.
[audio:http://traffic.libsyn.com/fandomania/Episode_0261_-_Mushroompocalypse.mp3]
00:00:29 – Episode Opening
00:00:34 – Under the Dome is the #1 scripted show this summer.
00:02:47 – The Conjuring
00:11:18 – The Wolverine
00:18:19 – Lots of craziness happened this week with Fez 2.
00:24:57 – We finished watching Orphan Black's first season this week.
00:54:55 – Both of us finished playing The Last of Us, and we have a super spoilery talk about it.