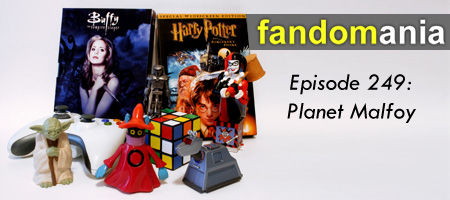 [audio:http://traffic.libsyn.com/fandomania/Episode_0249_-_Planet_Malfoy.mp3]
00:00:16 – Episode Opening
00:02:00 – Iron Man 3
00:12:08 – An EVE Online TV show is being made in Iceland.
00:15:47 – We segue into Defiance and discuss the video game ties, as well as the third episode.
00:26:40 – Jason finished watching House of Cards on Netflix.
00:32:53 – You might think Hemlock Grove is a good show. You might be wrong.
00:38:05 – The first season of The Following was a quality rollercoaster.
00:42:15 – By contrast, the first season of The Americans was solid throughout.
00:44:50 – Microsoft now is on the cutting edge of pizza commerce.
00:47:50 – Jason played Sacred Citadel this week.
00:50:37 – Celeste has been too busy with website building to do much else this week.
00:54:17 – Episode Closing