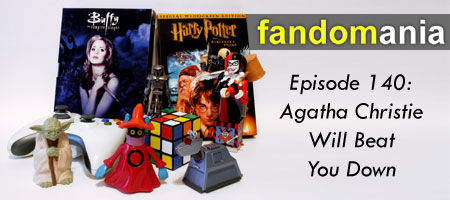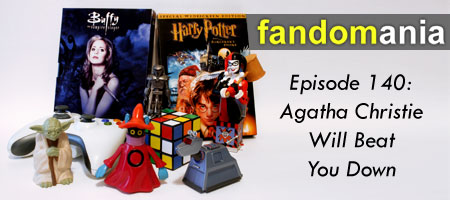 [audio:http://traffic.libsyn.com/fandomania/Episode_0140_-_Agatha_Christie_Will_Beat_You_Down.mp3]
On this week's episode:
00:00:16 – Episode Opening
TV:
00:01:18 – We talk about the upcoming MTV Teen Wolf TV show.
00:03:29 – Wonder Woman's costume has been modified for the new series.
00:07:40 – The Event: "Face Off" (spoilers!)
Movies:
00:15:20 – A new Agatha Christie adaptation is on the way, for better or for worse.
00:19:36 – They're making a try once again for a live-action Justice League movie.
00:22:55 – Episode Closing